Bollywood & TV
Kota Factory Review: India's First Monochrome Web Series Showcasing The Life Of IIT Or JEE Aspirants
Do you remember what your relatives said when you told you to want to be an engineer or doctor? Well, let me remind you 'Kota nahi jaoge toh IIT JEE meh qualify kaise karega'.
The first ever black and white web series streaming vigorously on The Viral Fever (TVF) 'Kota Factory' a vivid vision on the pan India's coaching culture which has been going on for years.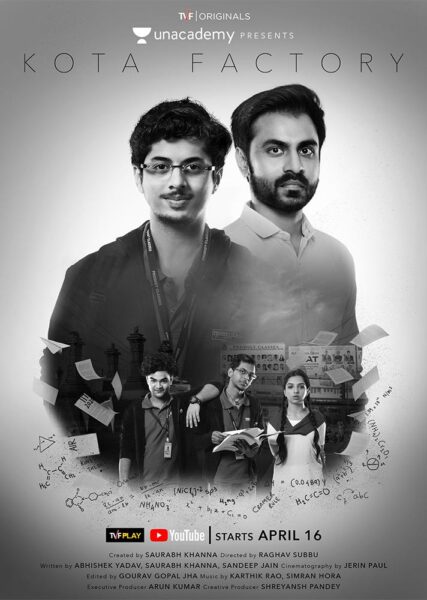 Kota Factory is written by Saurabh Khanna, starring Mayur More, Ranjan Raj, Alam Khan, Jitendra Kumar, Ahsaas Channa, Revathi Pillai directed by Raghav Subbu.
The 5 episode web series revolves around the education system that declares itself as the criterion of doing good in studies. But the classroom has been turned more into business with students filled with insecurity and grudges. Kota Factory endorses our unbalanced education system.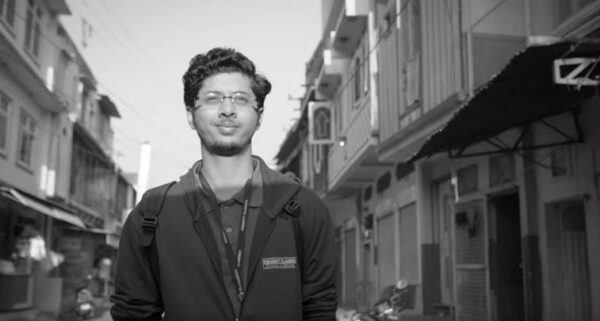 The story is set in the capital of IIT or Jee coaching classes Kota. Kota Factory shows the problem faced by the IIT or JEE aspirants face in their day-to-day lives who go to the city to secure a place for themselves in IIT.
The monochrome web series follows the life of a teenager Vaibhav Pandey portrayed by Mayur More who joins a coaching institute but fails to get in the best coaching class Maheshwari for IIT examination. Vaibhav who is trying to deal with immense academic pressure also trying to keep with his health with academic competition every second.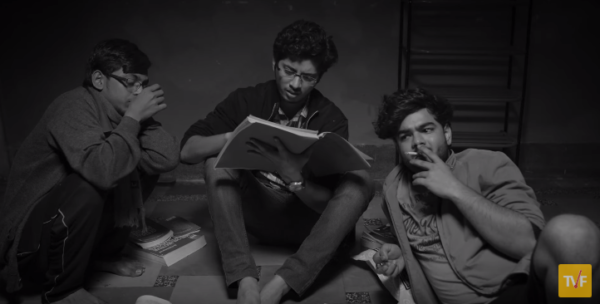 Vaibhav resides with two of his friends Meena (Ranjan Raj) and Uday (Alam Khan) yet competitors never made him feel fish out of water amidst so much competition and helped him to get along in the chaos. Regardless of them also going through the same denial and everyday struggle.
The web series has a dose of emotional and ethical sustainability. The struggle he faced throughout just to become a confident IIT aspirant will keep you intact from the start till the last episode titled as Overhaul.
The comedy-drama with new age elements based on the topic which teenagers hate 'Education' is a must watch. It has everything a web series should have a magnificent script, fantastic acting by the cast not even for a single minute it'll make you think someone did over or someone underperformed. The vision of the Cinematographer is a big hit and the mind-boggling concept of Black and White series.
If you haven't watched 'Kota Factory' yet go now and binge watch!
Share Your Views In Comments Below