Sports
KP, Gavaskar & Fans Lash Out At Punjab Kings For Dropping Chris Gayle On His Birthday
The cricket lovers all over the world are quite excited as the second leg of the IPL 2021 has started and we have already witnessed a couple of nail-biting contests. Yesterday, Rajasthan Royals defeated Punjab Kings by 2 runs as RR bowler Kartik Tyagi bowled superbly in the last over. PBKS needed four runs to win in the last over but they managed to take only one run as Kartik Tyagi not only stopped them from making runs but also took 2 wickets. The young lad who is pretty similar to Neeraj Chopra in terms of looks was adjudged as the Player of the Match for his amazing performance.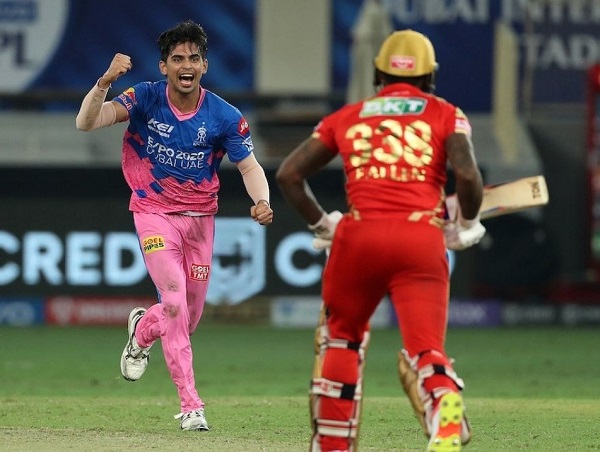 While fans of PBKS and many cricketing experts find it difficult to believe that the Punjab franchise was not able to score 4 runs in the last over, there were many who were quite unhappy with the fact that the West Indian legend Chris Gayle was not included in the playing squad of Punjab. What hurt fans more was that the Universe Boss, as fans lovingly call Gayle, turned 42 yesterday and he didn't get to play on the day of his birthday. Former Indian cricketer Sunil Gavaskar and former England player Kevin Pietersen also could not understand the reason behind omitting Chris Gayle and they clearly expressed their displeasure during the commentary.
Chris Gayle is one of the most destructive batsmen of the cricket world and not including him in the playing eleven is something that is beyond the understanding of majority of the cricket fans. Usually, Chris Gayle plays as an opener but for PBKS, he comes third in the batting line-up and he was superb in the IPL 2020 which was also played in UAE. As far as his performance in the first leg of the IPL 2021 is concerned, it can be called decent as he scored 178 runs in 8 matches before the league got postponed due to the COVID-19 scare.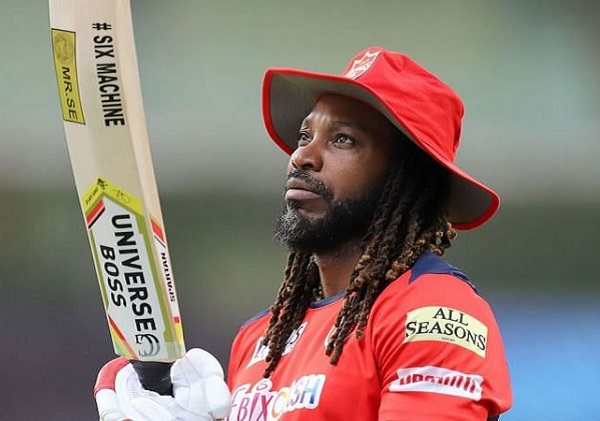 Chris Gayle's average performance in the Caribbean Premier League (CPL) 2021 may have prompted the PBKS team management to make him sit out. However still fans never expected this at least on Gayle's birthday as they were hoping to see Gayle storm on the special day of the legend. Some people are also saying that the PBKS management has taken an action against Chris Gayle because of his tweet in which he talked about going to Pakistan.
Twitter users were quite upset and they vent out their frustration in the form of tweets. Here are some of the selected reactions:
#1
"I can't understand the thinking behind benching Chris Gayle on birthday. He's man of emotions, more than us he would be disappointed to miss out". – Kevin Pietersen.

— Mufaddal Vohra (@mufaddal_vohra) September 21, 2021
#2
Sunil Gavaskar and Kevin Pietersen unhappy with #PBKS for leaving out the Universe Boss

Gavaskar: You drop him for this game on his birthday, makes zero sense

KP: I don't understand why you would leave Chris Gayle out on his birthday#PBKSvRR #IPL2021 https://t.co/NcvlClgCNZ

— Rohan Sen (@RS_02) September 21, 2021
#3
Missing Gayle storm birthday boy 🎂wrong playing 11 you can't miss universe boss 💪

— Prahlad Gupta (@Prahlad67373378) September 21, 2021
#4
Chris Gayle not playing on his 42nd birthday, don't know why PBKs and KL Rahul opted not to include Gayle in the playing XI.

At least Gayle should get an opportunity in this match, it's our Universe Boss birthday 🎂#Gayle #ChrisGayle #UniverseBoss #PBKSvsRR https://t.co/QY7CQC1bTi

— Vikas Kohli (@imvikaskohli) September 21, 2021
#5
#PBKSvRR
Miller and Gayle sitting in the dugout pic.twitter.com/iurvbVrnYg

— Savage (@CutestFunniest) September 21, 2021
#6
Chris Gayle to Punjab Kings pic.twitter.com/dgGN5SkSrQ

— Sameer Allana (@HitmanCricket) September 21, 2021
#7
#PBKSvRR
Chris Gayle distributing sweets on his birthday in the dugout. pic.twitter.com/BqAwM2rcoe

— Rajneesh Chaudhary (@Rajneesh_16) September 21, 2021
#8
Last season they started winning after gayle came in 11.

— Retired Ravi Bhai Daruwala (@RaviBhai2705) September 21, 2021
#9
How RCB celebrated Gayle How Punjab celebrated pic.twitter.com/fgQetsnDXZ

— r/RCB  (@rcb_reddit) September 21, 2021
#10
Happy Birthday Chris Gayle. Really missing u in action today against Rajasthan Royals!!#PBKSvRR #PBKS #ChrisGayle

— Arko Prabha Mukherjee (@PrabhaArko) September 21, 2021
#11
Gayle and Bishnoi both are out of the team 🤦🏼‍♂️

— Nagesh (@Nagesh4u) September 21, 2021
#12
"Punjab Kings shouldn't lose like this. If it was for Chris Gayle, I guarantee that if he had scored 50-60, he wouldn't have let PBKS lose. He would have won the game for them." – Sehwag in (Cricbuzz) #PBKS

— Cric General (@CricGeneralNKS) September 22, 2021
#13
Come on #KLRahul #AnilKumble #PunjabKings !#ChrisGayle deserved a game atleast on his birthday!

That was brutal to leave #UniverseBoss out on his special day and that's exactly why you lost a winning game : #karma !@henrygayle @PunjabkingsIPL #PBKS #PBKSvRR #IPL2O21

— Gautham Shanbhogue (@ohmygaut) September 22, 2021
#14
@henrygayle Shocked to see Punjab Kings leave out Chris Gayle from their Playing XI on the occasion of the swashbuckling batsman's 42nd birthday.
A cost you pay in IPL for tweeting ' I am going to Pakistan ' ???

— Dr M Ali Ehsan (@DrMAEhsan) September 22, 2021
#15
It's 22nd September today , but still can't accept that Gayle-Bishnoi-SRK were sitting on bench of Punjab Kings
The results would be different then @IPL @PunjabKingsIPL @anilkumble1074 @WasimJaffer14 @henrygayle @bishnoi0056 @shahrukh_35 @klrahul11 #IPL2021 #PBKS #RR

— Rajveer Hooda (@_dead_emotion_) September 22, 2021
PBKS now stands at the seventh position on the points table with 3 wins and 6 defeats in the 9 matches that it has played. Will Chris Gayle play the next match of PBKS? What do you think?
Share Your Views In Comments Below