The MeToo movement has taken the entire nation to storm and many women have come up with their stories of s*xual harassment and exploitation. During this, a number of well-known personalities from different fields like Bollywood, sports, music and TV industry have been accused of misbehaving with women. Numerous celebrities have made their stand clear in this regard and while some supported women, others have different viewpoints over the matter.
It is indeed a great initiative and has the power to bring an enormous positive change for women at workplace; however, the controversy king KRK doesn't seem to have taken it positively and has made somewhat irrational tweets in this regard.
KRK in currently in Dubai and his latest tweet in which he made an announcement of terminating every single female employee from his Dubai and India offices following the MeToo movement has created a stir on social media. KRK clarified that he wants to make distance with women as much as possible and now he will neither talk to girls nor party with them. According to him, he is the 'ghulam' (servant) of his wife and she only ordered him to do this.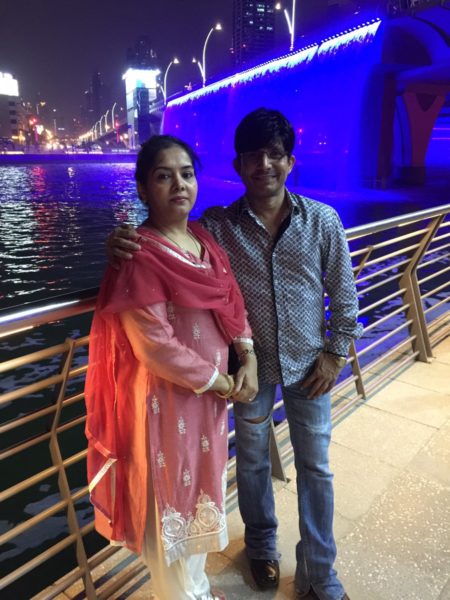 This is what his tweet reads,
"Yes! It's 100% true "Ki Main Biwi Ka Ghulam Hoon" So I followed her order. And now we don't have any female staff in any of my office in India or Dubai. No parties! No talking with any girl. Thanks to #MeToo!👏👏👏"
Check out KRK's tweet:
https://twitter.com/kamaalrkhan/status/1056963291015110656
There is no denying the fact that it's a bizarre and insensible decision on his part as mass unemployment of the female staff will only add to their miseries and if all the firms of the world start doing so, situation will get more complicated and difficult for women.
This decision and tweet of KRK didn't go well with netizens and they trolled him mercilessly. Check out some selected reactions:
#1
https://twitter.com/IamAlim86/status/1056980251199332352
#2
— Magic_Hat (@SuperFrankK2) October 29, 2018
#3
Uske pass office BHI hai🤔🤔🤔🤔

— Manas Raj (@ManasRa52422951) October 30, 2018
#4
Tu staff bhi rakhta hai kya chootiye !!!!

— Zeby Khan 🇮🇳 (@ZebyKhan) October 30, 2018
#5
Lekin sab aisa Karne lage to girls Mei unemployment kitni badh jayegi ye Socha hai , this is not the solution it's danger pattern you are talking , as this leads for girls job cut. Rethink and keep female staff #MeToo

— Saroj Bachhawat (@SarojB3) October 30, 2018
#6
Saala yakin nhi ho rha hai ki pocket maar ka bhi office hota hai🤣🤣🤣🤣

— Shah Jahan (@92_shah_jahan) October 29, 2018
#7
https://twitter.com/Raahul4421/status/1056995217155321856
#8
Koi biwi ka ghulam vulam nahi ho aap.. darr gaye ho aap ki koi aapka #metooIndia   naa kar de!😁😁😁

— smriti mishra (@smritiashish) October 29, 2018
#9
https://twitter.com/chatpataka100/status/1056964392946991104
#10
So #MeToo has resulted in mass unemployment of women!!! What a shame!!!

— Free Mind (@FreeMindKeenEye) October 30, 2018
#11
Means ur biwi Ji also knows what kind of tharki u r?😜😜😜

— swagat parida (@swagat8989) October 30, 2018
#12
https://twitter.com/Xshlokk/status/1057111632692662277
What is your take in this connection? Let us know.