Entertainment
KRK Has A Strange Offer For Karan Johar For Valentine's Day, Netizens Cannot Stop Laughing
We all know how Bollywood is embroiled in controversies everyday. Some are self created by stars to gain attention or some occurs from nowhere.
As this is the season of love within the month of February, we can typically say that love is in the air. Singles are not going very well though but for the couples it is their favorite month.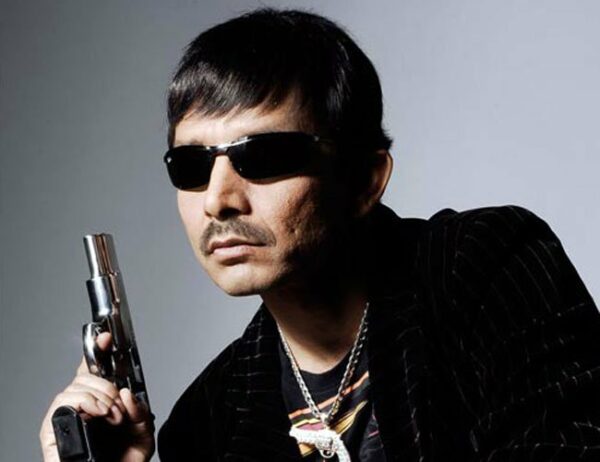 Bollywood's famous KRK again became the talk of the town with this recent tweet that he posted on his official twitter handle. Have a look.
Dear Karan Johar, I don't have any girlfriend to celebrate #Valentines day, So would you like to become my #Valentines day partner? Awaiting for a favourable reply!😘

— KRK (@kamaalrkhan) February 7, 2019
Check out the hilarious replies here.
#1
Aapke liye Deepak Kallal best h

— The Notorious B.E.E 🐝🐝 (@chatpataka100) February 7, 2019
#2
Kya dekhliya mene subhe subhe pic.twitter.com/9959pktYSC

— Raja Mohanty (@RajaMoh50080097) February 7, 2019
#3
— hasan tahir (@_hasan_tahIr) February 7, 2019
#4
Bahut bada kamina hai tu 😂😂😂

— Dev!L___🗡️ (@Devil_Raaz_1) February 7, 2019
#5
Send your wife's contact no. I want to make her my valentine

— ABHIJEET SOMANI (@WhistleBlower_P) February 7, 2019
#6
Are you sure? 😂

— Prateek Godara (@Prateek_Godara) February 7, 2019
#7
He will give u reply with his tight slap dear @kamaalrkhan…bach ke raho bhai😂😂😂

— Sachin Suvedi🇳🇵 (@suvedisachin) February 7, 2019
#8
Naughty boy 😍😍😍 pic.twitter.com/uRDF63I9I4

— BollyCrazy (@fanntasyyy) February 7, 2019
#9
With ur love in the air; m sure @karanjohar would love to stop his breath till dies than breathe the stink of ur love!! HVD to u dude!!

— SUMIT ARORA (@ca_sumitarora) February 7, 2019
#10
— Tiger is My Bae❤️ (@kaur_nikki) February 7, 2019
So, what is your reply?
Share Your Views In Comments Below