Sports
KS Bharat Reveals MS Dhoni's Valuable Advice That Would Be Of A Great Help For WTC Final
The Indian cricket team is all set to play their second consecutive WTC final which will start from tomorrow (7 June 2023) and this time, they will play against Australia at The Oval, London. If you remember, India also played the inaugural WTC final but lost it to New Zealand.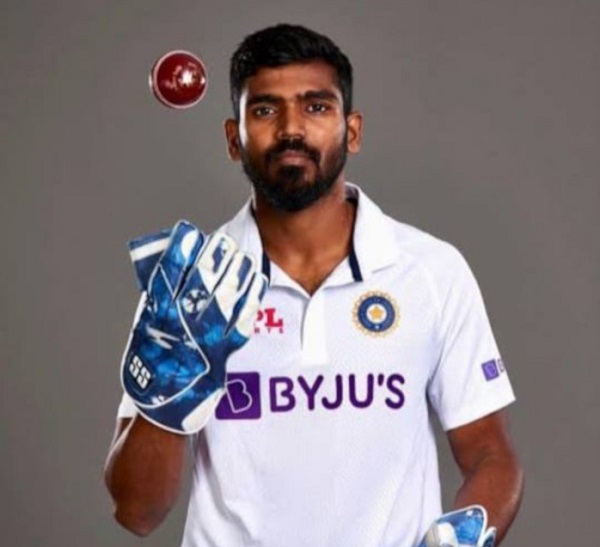 While the Indian head coach, skipper and Indian cricket fans are pretty confident of their team and hopeful that these cricketers can win the trophy but it can't be denied that absence of Jasprit Bumrah has made the Indian bowling weaker than the two. There is one more player who will be missed and he is Rishabh Pant who not only keeps wicket in a good manner but also strengthens the middle-order of the team and he has certainly played some match-winning and explosive knocks, especially against Australia.
India is left with two options for wicketkeeping –KS Bharat and Ishan Kishan, while the former has proved his abilities to keep wickets in the Border-Gavaskar trophy, the latter hasn't debuted in test matches till now. There are almost negligible chances of Ishan Kishan making his debut tomorrow as the Indian team management won't take such a step in an important match and though KS Bharat has very good chances of playing tomorrow's match yet the management will expect him to contribute with the bat as well.
KS Bharat was a part of the IPL team Gujarat Titans but he didn't play any match as Wriddhiman Saha performed pretty well for his team. However, Bharat did get the chance to have a chat with legendary wicketkeeper MS Dhoni and Thala gave some valuable insights to the youngster which will be of great help in wicketkeeping in England.
During an interview, KS Bharat states that Dhoni has shared his experiences of playing in England with him and told him that what would be the best for any wicketkeeper while playing in England. Dhoni has played 12 test matches in England which means he has good experience of pitches and conditions of England.
Bharat said that it was a great conversation that he had with MSD and there is no denying the fact that Dhoni is the best example of awareness in wicketkeeping because he is just magnificent in that aspect.
Let's hope that the insights given by MS Dhoni prove to be helpful for KS Bharat in tomorrow's match.