Sports
Kuldeep Yadav Slams Media For Twisting His Comments On Dhoni's In-Match Tips
Recently the chinaman Kuldeep Yadav was in the news after he commented that the former Indian cricketer MS Dhoni makes mistakes at times. The media created a controversy out of nothing and twisted the words of the spinner.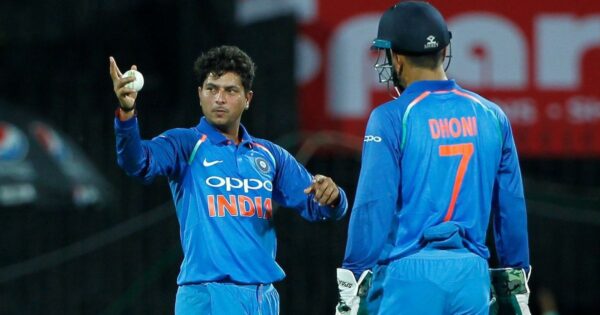 Ace Indian wicket keeper MS Dhoni is considered as the shrewdest cricketing brains in the modern-day cricket. It's not that only Indian players consider him the mastermind of cricket but he is also praised by the International cricketers. Dhoni is always seen giving out tips and suggestions to the players every now and then from behind the stumps.
Kuldeep was asked in an event recently if he had at any point of his career questioned Dhoni's suggestion from behind the stumps?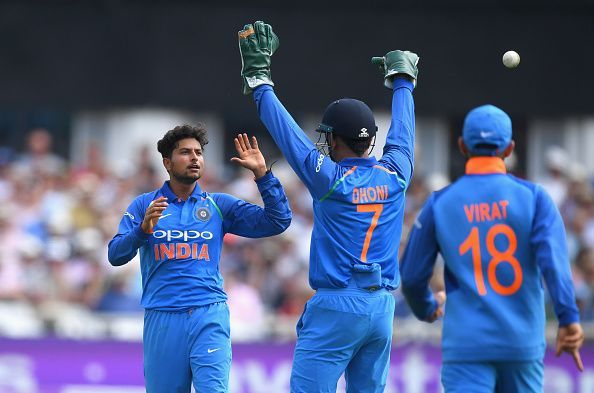 Kuldeep in jest responded, there is a lot of times he (Dhoni) goes wrong with his tips but you can't say it to him. The left arm spinner further added Zyaada baat nahi karte ha woh (Dhoni). He only speaks between overs if he believes he needs to point out something.

After the statement given by Kuldeep fans were in no mood to spare him for his remarks as often it's seen Dhoni giving out pieces of advice to Kuldeep and captain cool's suggestions work out mostly all the time.

However, his comments were quick enough to spark controversy and Media played a vital role to make his statement outshine than it was needed. Kuldeep believes the media proliferated the issue and it is a made up controversy.
On Wednesday Kuldeep posted a story on his Instagram account to clarify his statement and slams media for twisting his words and creating a controversy out of it.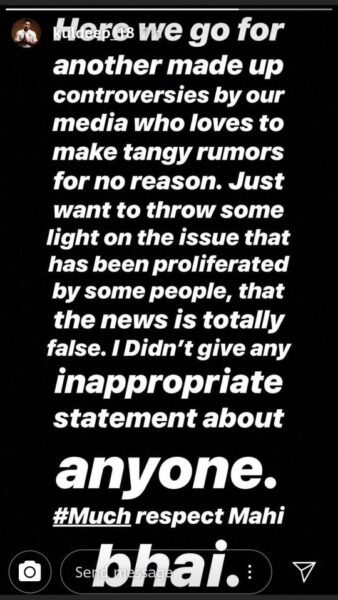 He wrote, Here we go for another made up controversies by our media who loves to make tangy rumours for no reason. Just want to throw some light on the issue that has been proliferated by some people, that the news is totally false. I didn't give any inappropriate statement about anyone. #Much respect Mahi bhai.
Share Your Views In Comments Below