Sports
KXIP Trolled Back Delhi's "Ghar Se Nikalte Hi Tweet" With Hilarious Memes. We Loved It
IPL 2018 is fun moments; the competition was tough and teams tried hard to beat others and lead the race.
Every team except Delhi Daredevils had the chance to reach Play-offs. Kings XI Punjab could have easily reached, had they defeated CSK. Sadly, they lost the match and also the chance of entering play-offs.
However, as KXIP lost, Delhi Daredevils took to social media and trolled the team. They posted a meme "Ghar Se Nikalte Hi Kuch Durr Chalte Hi" and took a dig at their confidence levels. Basically, they highlighted the "Before-After" situation.
Here's the tweet in case you don't remember;
*ahem ahem* @lionsdenkxip

Ghar se Kuch dur
nikalte hi chalte hi#DilDilli #Dhadkega pic.twitter.com/PWkQXXncjF

— Delhi Daredevils (@DelhiDaredevils) May 20, 2018
Seeing this meme, Kings XI Punjab thought of retaliating. Rather than sitting quietly and letting DD go, Punjab team took a hilarious dig at Delhi Daredevils.
They used a proverb in their tweet and said, "People living in glass houses should not throw stones."
Men who live in glass houses shouldn't throw stones. #LivePunjabiPlayPunjabi #KXIP #VIVOIPLhttps://t.co/0yYIQVRYC7

— Kings XI Punjab (@lionsdenkxip) May 22, 2018
They showed Delhi that despite it not performing so well, it is mocking other teams. In fact, Delhi Daredevils had the last position in the points table. This was indeed a superb response to the troll. But wait, this is not it!
Kings XI Punjab also posted some memes on their official website; have a look…
First they highlighted DD"s position in the points table and added the "Attitude meme"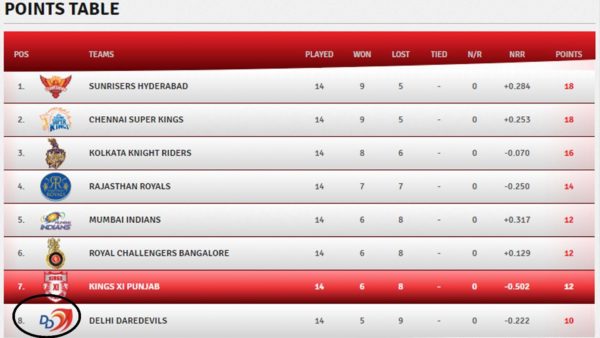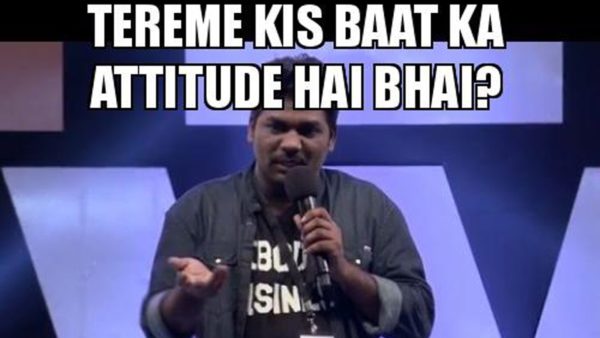 Delhi be like…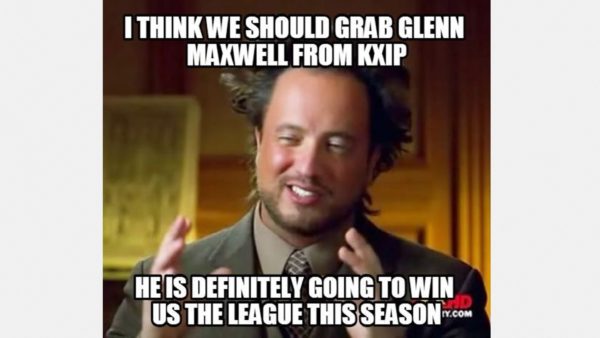 They chose and posted this tweet too;
Playoff ka andhera @DelhiDaredevils pic.twitter.com/3TIjW3Kriy

— Ajith Mathew (@AjithMathewV) May 21, 2018
Never mess up with Kings XI Punjab. They will not spare you. Hope other teams have got a good lesson.