Sports
Kyle Jamieson Reacts To Controversial Dukes Ball Story Involving Him & Virat Kohli During IPL
Kyle Jamieson, the New Zealand pacer, was praised a lot for his wonderful performance in the final of the World Test Championship against India which the Kiwis won by 8 wickets. Kyle Jamieson took seven wickets in the rain-affected test match which was played at Rose Bowl, Southampton, including a fifer in the first innings and the NZ pacer was also awarded with the player of the match for his superb show.
The cricket lovers also talked a lot about the fact that both the times Kyle Jamieson dismissed Virat Kohli who is considered as one of the greatest batsmen of all times. Kyle Jamieson plays under Virat Kohli in the IPL as the Kiwi pacer was bought by Royal Challengers Bangalore in the auctions ahead of the IPL 2021 for a huge amount of Rs. 15 crore.
The story of Virat Kohli asking Kyle Jamieson to bowl him with Duke ball which was supposed to be used in the WTC final and Jamieson refusing him was doing rounds for a long time now and recently Kyle Jamieson decided to speak on this matter. If you remember, the Australian cricketer Dan Christian who is also a member of RCB said in an interview that Kohli asked Jamieson to bowl him with Duke ball in the nets but the latter refused to do so. Well now Jamieson has opened up in this regard and he says that though they both had a talk about the Duke ball, Kohli never asked him to bowl with it.
According to Kyle Jamieson, Dan was just adding some stuff from his own side to make an interesting story. He added that at the beginning of the IPL, they both had a talk about the tours to UK as New Zealand was scheduled to play 2-match test series against England before the WTC final while India would be playing 5-match test series against England after the WTC final.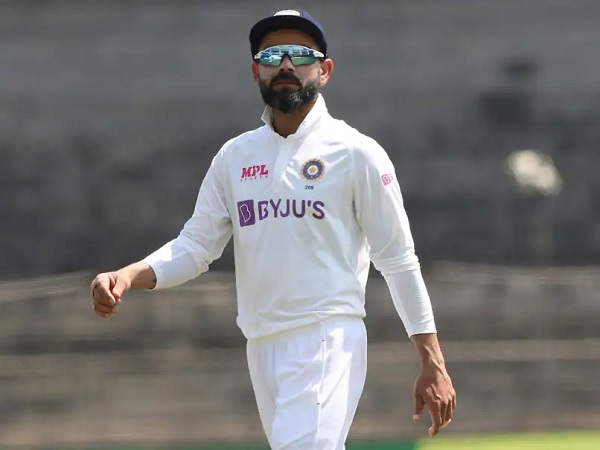 Jamieson said that not only he but Kohli also had Duke balls and the RCB skipper told him that they both could have some training at the back end but there was nothing like as if he bowed to Kohli or gave him a look. Kyle Jamieson also states that he is not sure whether anything was going on in the mind of Kohli or not because it is something that only the Indian skipper can tell.
In the IPL 2021, RCB was at the third spot with 5 wins in the 7 games that it played and Kyle Jamieson also had a pretty good IPL as he took 9 wickets in 7 matches.
The remaining matches of the league will be played in the months of September and October and this time RCB fans are really hoping to see their favourite team win the trophy for the first time.
Share Your Views In Comments Below