Entertainment
Kylie Jenner Gets Dressed Up In 2022 Just Like Sridevi Did In 1990, Indians React
Kylie Jenner, the American media personality who belongs to the Kardashian clan enjoys a huge fan following on the social media all across the globe. The model-businesswoman who owns the cosmetic company Kylie Cosmetics celebrated her 25th birthday on August 10 and on this occasion, she was dressed in a backless vintage outfit by Paco Rabanne.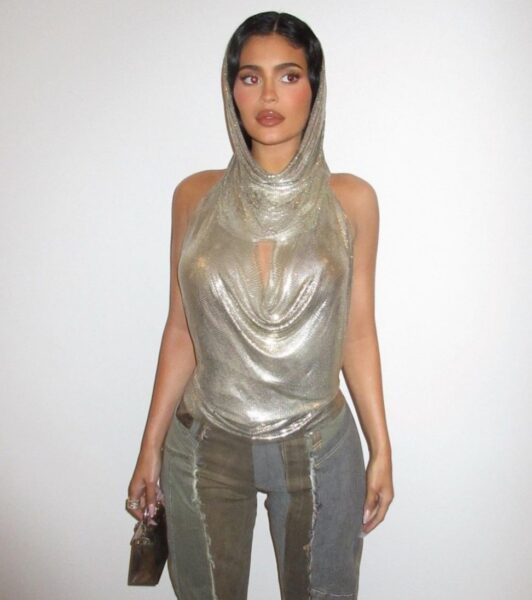 She wore silver shiny top that had a pretty stylish hood with a cowl neck and she paired it with abstract jeans but as soon as her photos went viral, some online users came up with old photos of Indian actress Sridevi who is seen wearing the same dress and we have to admit that she looked gorgeous in it.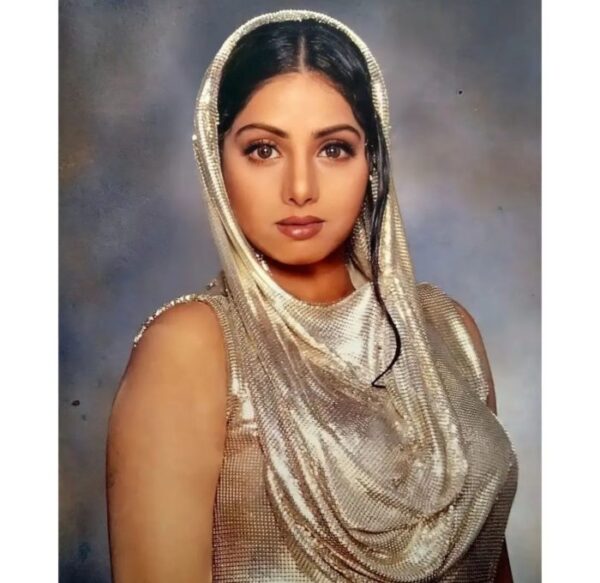 One online user made no delay in comparing both of them by posting their photos and captioned it with, "When Bollywood was way ahead of its time. Ps. Sridevi ji Aced it Sridevi ji in 1990       Kylie in 2022".
When Bollywood was way ahead of it's time.

Ps.Sridevi ji Aced it 💅

Sridevi ji in 1990 kylie in 2022 pic.twitter.com/ePb9j1P6a3

— 💅 (@SHAMITASOFC) August 16, 2022
Netizens too reacted over it and expressed how they found Sridevi more beautiful, stylish and graceful than Kylie Jenner:
#1
#KylieJenner latest outfit looks almost identical to the outfit Sridevi wore way back in 1990. This is a proof that #Sridevi was way ahead of her time in terms of style & fashion.#KylieJenner#SrideviLivesForever #FirstFemaleSuperstar #SrideviSena #ProudSridevians @KylieJenner pic.twitter.com/thDi2fIFEl

— Sridevi Sena (@ProudSridevians) August 10, 2022
#2
Sridevi legit ate her up and left no crumbs lmao 🙊🤣 https://t.co/BYfmr4RMRz

— ஓட்டேரி நரி (@banditlikemee) August 16, 2022
#3
Sridevi Slayed the look !! https://t.co/rag60HF4S4

— sorry (@Huffle0) August 16, 2022
#4
Sridevi looks so etheral!SLAYED ✨

— Sakshi here! (@Hisakshihere) August 16, 2022
#5
She literally copied her make up too, this wasn't just a coincidence, may be she doesn't know anything, she just wore what designer gave it to her.

— @ShamzIsEnough (@ShamzIsEnough) August 16, 2022
#6
Forest gump vs laal singh chaddha https://t.co/eeUsbwhQ3R

— adi ☾⋆ (@cybergotthh) August 16, 2022
#7
AH SO SLAY, SHE'LL ALWAYS BE THE ICON 🤌

— dips (@ltlvrrr) August 17, 2022
#8
Sridevi's eyes are true miracles in themselves 🌟

— 💅Ankita 🐶 (@WBlimey) August 16, 2022
#9
I remember being addicted to hawa hawai

— 🥀aisha🥀 (@TS1aisha) August 16, 2022
#10
rip to the queen sridevi, an actual angel on earth

— Rae🧣(July 9th) (@iknowdaylight07) August 16, 2022
Sridevi whose original name was Shree Amma Yanger Ayyappan was one of the most successful actresses of the Indian film industry and despite the fact that she departed from this world 4 years back in 2018, many of her fans miss her every day.
The actress who was known as the first female superstar of the industry worked in Hindi, Telugu, Tamil, Kannada and Malayalam language movies and won many awards and recognitions for her superb performances. She was not just a great actor but also a very good dancer, she started acting as a child artist at the age of four and was the highest paid actress of her times.