Kylie Jenner is a popular model, TV personality and socialite who can also be called a social media star as she is among the most followed celebrities on Instagram. This month only, Forbes has predicted that Kylie will soon be the youngest self-made billionaire of the world.
For the first time, she has appeared on the cover page of Vogue Australia and she also gave an interview to her sister Kendall for the magazine. In the interview, she said that it is almost impossible for her to live without her boyfriend Travis Scott even for a day. Travis and Kylie have become parents to a baby girl in April this year and they have named her as Stormi.
At present, Kylie is being trolled on social media because of the photo that has been published on the cover page of Vogue. In the pic, Kylie's body is twisted as her upper portion and lower portion are facing opposite sides.
Check out the pic: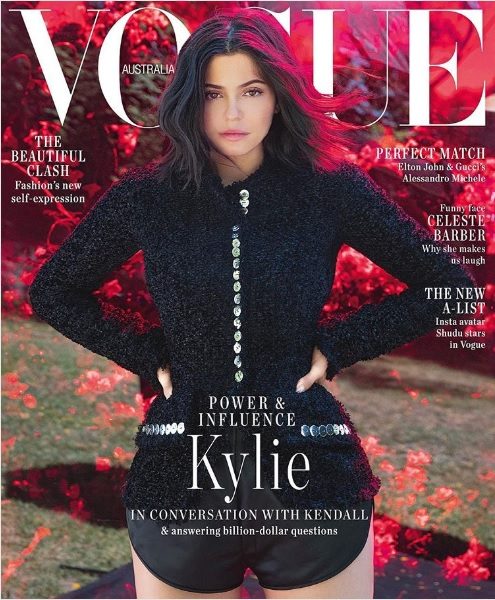 Kylie shared it on Instagram with caption, "VOGUE was once just a wild dream! Thank you @vogueaustralia for this cover! ✨"
https://www.instagram.com/p/BmlgH3dleNO/?hl=en
How can you expect someone to have butts on the front side?
If you remember, something of this sort has already been shown in Aamir Khan and Ajay Devgn starrer Bollywood movie "Ishq".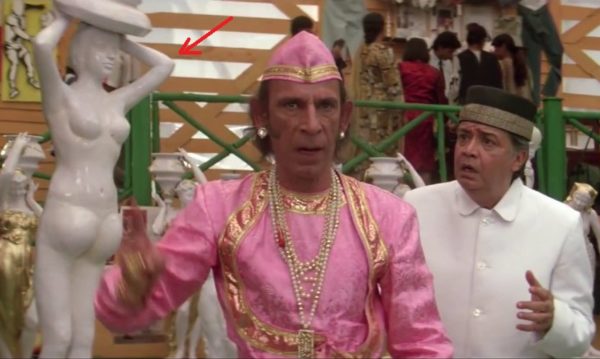 Here are some hilarious reactions:
#1
Kisne banaya yeh mujassima? pic.twitter.com/zcn0ELXZbA

— Pakchikpak Raja Babu (@HaramiParindey) August 19, 2018
#2
"Kudrat ka Karishma…."#YeHoChukaHai#Ishq 😜 pic.twitter.com/PymG4Eywev

— SM Avtaar of an Introvert (@Lady_nishaaa) August 19, 2018
#3
Nothing can beat this. 😂 pic.twitter.com/hOexCGY2fS

— Utsav Agarwal (@utsavagarwl) August 19, 2018
#4
https://twitter.com/GareebBrahmann/status/1031114527952318464
#5
So Bollywood predicted this a long time before….😜😜😜😜

— Salman Siddiqui (سلمان) (@SalmanS135) August 19, 2018
#6
https://twitter.com/RAH1L/status/1031184471234633728
#7
https://twitter.com/jiteshkjaiswal/status/1031245235542740993
#8
😂😂😂😂 …. Fankar ne khuda k kudrat ko hi Badal diya

— Photo keeda-man (@photokeeda_man) August 20, 2018
#9
Haath katwa diye jaaye is fankar ke. 😂 epic scene.

— Mitesh Jain (@MK7786) August 19, 2018
#10
https://twitter.com/spacesparkrule/status/1030620821436477440
#11
Picture looks odd sorry to say. She looks great, very pretty. But it looks like someone cut picture in half and pasted her backside underneath front of her waist.

— Season (@SeasonO1) August 18, 2018
#12
https://twitter.com/virtuaham/status/1030610191799078912
What do you have to say about Kylie's vogue cover? Let us know.