The Chinese tech firm Lenovo has come up with a breathtaking new concept which they have been working on for quite some time. The tech company at the Lenovo Tech World showcased a fabulous tablet which has the ability to get folded and transform into a smartphone.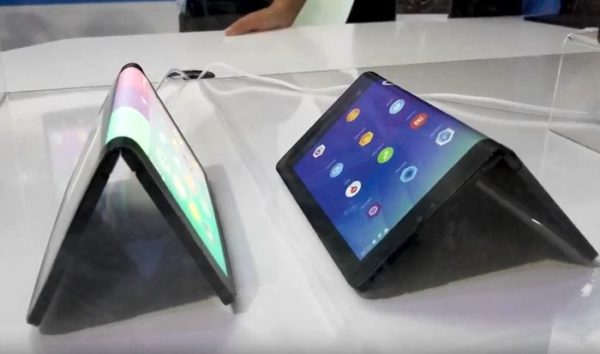 As per the report in Business Insider, the Folio is a 7.8-inch Android tablet with a hinge in its middle that allows the whole thing to fold into a 5.5-inch, dual-screen smartphone-style device.
Watch the video:
[yt]https://www.youtube.com/watch?v=juNlsqu_hd4 [/yt]
You can also watch the video here.
It is clearly visible that the display remains fine on folding and the app icons and navigation buttons adapt to the different form factors on the fly, and how one of the screens turns into a sort of viewfinder when you fold the device and open the camera app.
The specifications of the current Folio are:
1. Android 7.0 Nougat
2. 1,920 x 1,440 resolution display
3. Snapdragon 800 chipset.
4. eSIM (calls possible)
Although the chipset is severely dated for a device launching in 2017, and concept also looks like more of a prototype, but again, this thing isn't coming out in the market anytime soon.
Apart from Lenovo, Samsung & OPPO are also working on the concept of foldable phones. Samsung was reported to release their product by the end of this year, but some production issues delayed it to 2019.
What are your thoughts about it? Are you excited?