News
Lok Sabha Takes Historic Decision And Criminalizes Triple Talaq. Twitterati Is Angry And Happy
A historic decision regarding the Triple Talaq was made today as Lok Sabha passed the bill criminalising the practice. The bill received great favour as only 11 opposed it and 245 voted in the favour.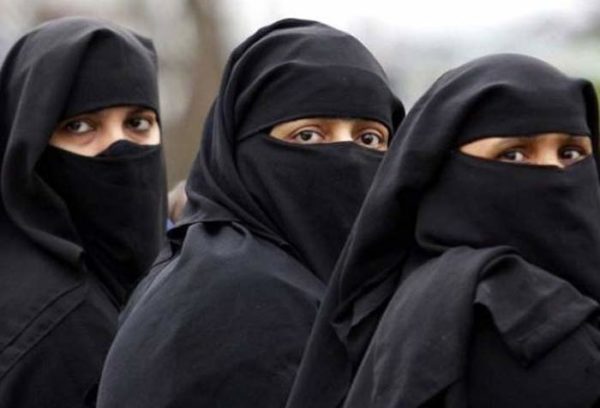 The govt completely rejected the demand of the opposition to refer the bill to a joint select committee making them walk out.
The bill will now go to Rajya Sabha for approval but meanwhile, it's highly trending on Twitter getting hundreds of reactions in every few minutes. There are a few people speaking against it but most of the netizens are calling it a progressive act.
Have a look at some of the reactions-
#1
#TripleTalaqbill that the government is igniting the tyranny in the political discourse,@asadowaisi mentioned Bentham and Montesquieu to make it more rational,it is step to traumatize the minorities especially Muslims in the country. This also ignores constitutionalism .2/4 pic.twitter.com/3y7EmzwECQ

— Md Farrukh Ilyas (@amufarrukh) December 27, 2018
#2
#TripleTalaqBill #TripleTalaq
Thank you @narendramodi ji pic.twitter.com/63XFhxD1W7

— கோவை மக்கள் சேவை மையம் (@vanathimsm) December 27, 2018
#3
Dont know why opposition opposed the passing of the bill if majority of Islamic countries is against practice of Triple Talaq?
Is passing of the bill is AntiMuslim act?#TripleTalaqBill

— Samrat 🇮🇳 (@Samrat8776) December 27, 2018
#4
Dark day for the nation, in a democratic country, where whole opposition opposed the bill, ruling dictator party passed this bill by not convincing opposition. #TripleTalaqBill

— Muhammad Faraz Ahmed (@Mdfaraz_) December 27, 2018
#5
"Achhe Din" are coming for the Muslim Women under PM @narendramodi Governance.#TripleTalaqBill #BanTripleTalaq https://t.co/9xST53XffL

— Vaibhav Kaushik (@vaikaushik25) December 27, 2018
#6
I support bjp on #TripleTalaqBill

— Upen (@upspatil) December 27, 2018
#7
There is no religion above than women. If it is then it's not a religion! So be clear about the rights of women except the facts of religions. #TripleTalaqBill https://t.co/4DHJd3USrS

— Anuj Tiwari (@AnujOfficial) December 27, 2018
#8
One of the most intense debates I have seen in recent times. At the end historic triple talaq bill is passed, which will benefit millions of Muslim women.#TripleTalaqbill #PMModi #NewBeginning

— AreyBhau (@imvmusalmari) December 27, 2018
#9
#TripleTalaqBill
This is a historic step ensuring equality and dignity for the Muslim women. Congress and other parties must apologise for decades of injustice towards Muslim women.

— Adv. Rakhi Barod (@BarodRakhi) December 27, 2018
#10
The worst a government could do is fiddle into issues which require expertise, in-depth knowledge & cultural sensitivity, and in absence of that, all it did was invited more trouble, mistaking it to a huge favor #TripleTalaqBill #playingwithfire

— Mehnaz Amjad (@Mehnaz_Amjad) December 27, 2018
#11
#TripleTalaqBill India fully support Triple Talaq Bill passed in favour of Muslim women . … some political parties with double face are opposing…. Jai Hind

— K Mittal (@KMittal2) December 27, 2018
Do you support Triple Talaq or support government for criminalizing this practice?
Share Your Views In Comments Below