Fashion
Luxury Brand Moschino Launches Bag That Looks Like French Bread & Costs Rs 86K, Twitter Goes WTF
There is nothing wrong in following the fashion trends but nowadays the designer brands are coming up with such weird things that we can't even think about. What's more, bizarre products are launched at an exorbitant price and this again makes us wonder as to who will pay such a whopping amount for something that doesn't even appear to be worth the price.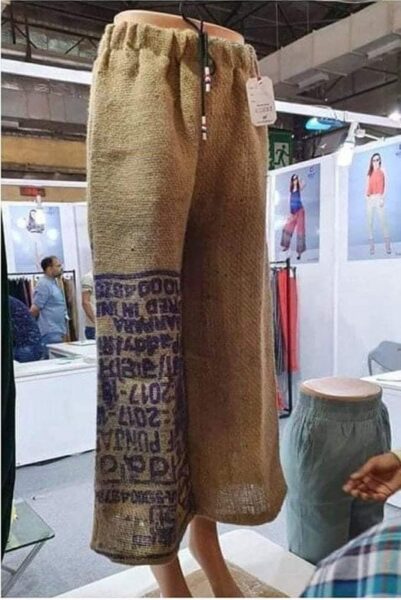 If you remember some time ago, a leading brand launched denim jeans and overalls with fake grass stains and they came with huge price tag. People made fun of it as such grass stains are easy to get if you go and play in the field and many netizens even said that they used to get them in their childhood without any extra penny. If this was not enough, another clothing firm came up with trousers which were made of jute bags, the ones used for keeping potatoes, onions, etc. Twitterati went berserk at that time and now once again the micro-blogging site Twitter has been flooded with memes and jokes because now a company has come up with a bag which looks like a loaf of bread.
The Italian brand Moschino has launched a bag which looks like French bread baguette and pastry Croissant. These bags have been launched under the new AW20 collection but what makes them more special is their price.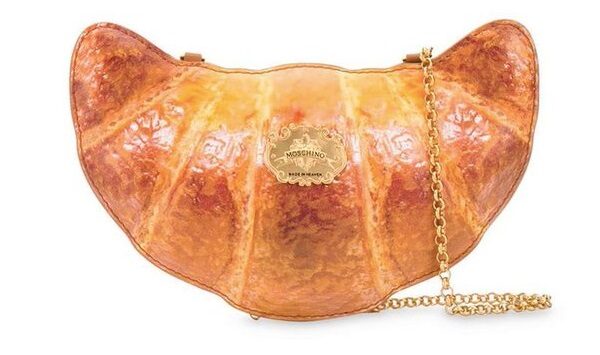 Moschino's baguette bag is priced at $1,170 which is around Rs. 86,000 in the Indian currency while croissant has been priced at £758 which comes to around Rs.67,000.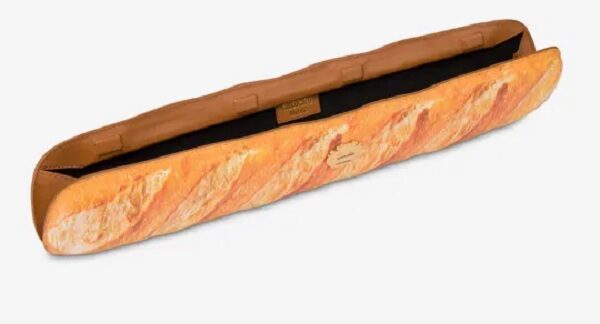 thinking about the £800 moschino croissant bag pic.twitter.com/wgCGDwFxaN

— lucy ford (@lucyj_ford) December 5, 2020
Twitter has gone crazy after seeing Moschino's new launch and this is how hilariously netizens have reacted:
#1
£758 to look like you're holding a subway🤣🤣 is this a joke pic.twitter.com/9Fvk7Y4rIf

— Leila (@omgitsleilaa) December 4, 2020
#2
Moschino said "Get that bread" pic.twitter.com/KohyTDwkX9

— 🤡 (@kanterex1) December 5, 2020
#3
I just can't believe this is a thing 😭 don't know what's worse , that people buy this or that I can't afford a baguette bag pic.twitter.com/XL6CZIi2Uo

— Eva piplica (@Evapiplica_) December 4, 2020
#4
Hi @Moschino,

Can someone tell me why you thought it necessary to assign a gender to this bread shaped accessory? pic.twitter.com/L0HBQu0y0w

— Tom (@TomTelf15) December 3, 2020
#5
@Moschino You may be the upper crust when it comes to fashion & as much as we knead & loaf you, I kneaded to wheat in when we saw our BAGuette design has been recrumbated/pinched. We are in disbeyest by what we saw today. Ours cost £1.20 to bake, please don't baguette about this. pic.twitter.com/I0YFso5c7u

— Tasha (@Tasha69677503) December 3, 2020
#6
I decided to treat myself to a new Moschino's baguette clutch bag 😂😂 but half way home got bit hungry 🤣🤣🤣 pic.twitter.com/hOP7IzdtwK

— Aleksandra Freeman (@AleksandraFree2) December 3, 2020
#7
Moschino are really tapping into their French audience 😭 pic.twitter.com/62WG2qnm3C

— J🦉 (@junaid01_) December 3, 2020
#8
Just when 2020 was going from bad to worse, Moschino turn it around with a statement item everyone's always wanted in their wardrobe.. A baguette bag 🤣🤣 pic.twitter.com/aL0RSCfYJT

— Matt Walker (@mattwalkerx) December 3, 2020
#9
Biggest dupe going ~ save yourself £757.15 pic.twitter.com/3OW7pvMuCV

— BehindTheFalseLashes 🕊 (@HannahLouisa_xo) December 3, 2020
#10
December: say bye to 2020 fuckery

Moschino: pic.twitter.com/OfpBamM84s

— The Black Girl in The Room (@blkgirl_in) December 6, 2020
#11
moschino are taking the piss, nearly a grand to look like ur getting about with a bit of tiger bread pic.twitter.com/6zA6NvgQIr

— Liv ♡ (@ojhx_) December 3, 2020
#12
So pigeons can attack me, no thanks https://t.co/e4FNTjTFYE

— 🇯🇲 Sagi Queen (@shellybelly_x) December 5, 2020
#13
That's a lot of dough for one baguette. Moschino 758 pounds baguette clutch pic.twitter.com/CjuemYRkCs

— ARFul (@alfie934710) December 6, 2020
#14
Moschino have lost their mind imagine your Mrs cutting about with a baguette 🤣🤣 pic.twitter.com/uj0lhgsPl0

— Rilo (@MDPM2217) December 3, 2020
#15
The essential fashion accessory for any French teacher. @Moschino 🇫🇷 🥖 pic.twitter.com/xsh2VT5atV

— Miss A Taylor 🇫🇷 🇪🇸 (@MissTayMFL) December 3, 2020
So are you looking forward to buy any of these two bags?
Share Your Views In Comments Below