Bollywood & TV
"Main Bach Gaya," Amitabh Recalled How Dharmendra Fired A Real Bullet During Sholay's Shooting
Kaun Banega Crorepati is one of the most loved shows of the Indian television and it won't be wrong to say that one of the main reasons behind its huge popularity is none other than Amitabh Bachchan, the legendary Bollywood actor who has been hosting the show for many years now.
Recently, a contestant Preet Mohan Singh who is DIG in CRPF talks about one of the biggest hits of the Bollwood, i.e., "Sholay" and says that it is his favourite movie. He also gives a suggestion that the actor Dharmendra should have taken more ammunition when he went to save Amitabh in the climax of the film.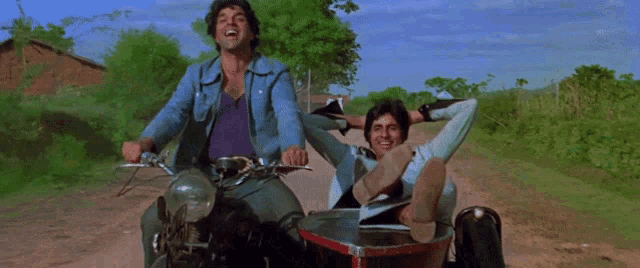 This made Amitabh Bachchan recall an interesting incident from the flick. Big B revealed that during the shoot of that scene, Dharmendra was down below while he (Amitabh) was at the top position of the hill. He further said that Dharmendra opened the chest for ammunition but he was not able to pick up the bullets, he tried a couple of times but failed. Amitabh added that Dharmendra got so annoyed because of not being able to get the right shot that he fired the gun but the bullet was real.
Amitabh Bachchan recalled that he heard the whoosh sound as the bullet past his ear while he was on the hill but the good thing was that Amitabh was unhurt. He also said that "Sholay" was really a very special movie and many interesting incidents took place during its shooting.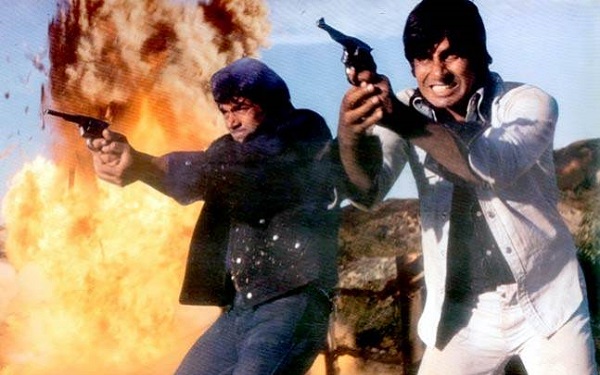 "Sholay" released in 1975, it was directed by Ramesh Sippy and also starred Sanjeev Kumar, Hema Malini, Jaya Bachchan and Amjad Khan in the lead roles.
Its remake which was titled as "Ram Gopal Varma Ki Aag" released in 2007 but unlike the original one, it was a big flop at the box-office. Amitabh Bachchan was a part of this flick as well but this time, he failed to impress audiences with his acting.
Share Your Views In Comments Below