Sports
"Main Hota To Pakka Out Tha," Virat Kohli Trolls Umpire Nitin Menon During 4th Test
The Indian cricket fans are quite happy with the fact that the Indian cricket team has confirmed its place in the WTC finals despite not being able to win the fourth test match and the Indian cricketer Virat Kohli has also got his form back in the purest form of the game. Virat smashed a century (186 runs) in the fourth and the final test match against Australia which was played at Narendra Modi stadium, Ahmedabad, and the game ended in a draw.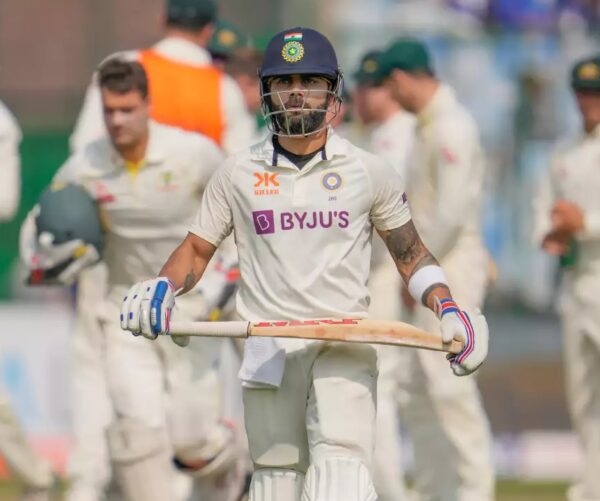 Though Virat Kohli got his form back in the white ball format during the Asia Cup 2022, he was not able to play a big innings in the longest format of the game. His fans were very hopeful to see him score a century in the recently concluded Border-Gavaskar Trophy 2023 but in the first three test matches, Kohli wasn't able to fulfill their expectations. The former skipper seemed to be in good touch but failed in playing a big innings and on couple of occasions, he was given out in a controversial manner.
The on-field umpire Nitin Menon faced the ire of online users when he gave Virat Kohli out despite the fact that the ball hit the pad after the bat and the third umpire was also not able to take the decision. After that, Nitin Menon was slammed for other couple of poor decisions and online users left no stone unturned in slamming him or trying to find a fault in his umpiring. Many netizens started claiming that Nitin Menon is being biased towards Virat Kohli and he intentionally gives wrong decisions when it comes to Virat.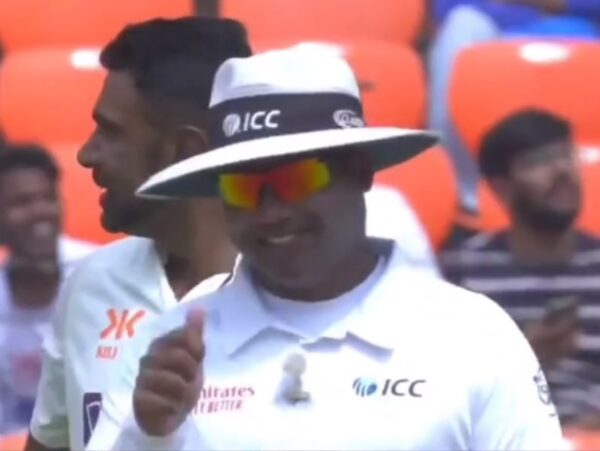 However, an interesting incident took place during the second innings of Australia in the fourth test match and it seems that the former Indian skipper Virat Kohli was also in the mood to troll the umpire Nitin Menon.
During the second innings of Australia, Nitin Menon rejected an appeal of the Indian fielders after which Virat Kohli said to Nitin Menon, "Main hota toh out hota" (It would have been out if I had been playing) and then again emphasized, "Main hota to pakka out tha".
Here is the video clip of the incident:
Virat Kohli : "Main hota to pakka out tha" 😂😂💀 pic.twitter.com/g3EcDVY6En

— Saurabh Sharma (@tw_100rav) March 13, 2023
Click to watch this video directly on Twitter
Virat Kohli certainly has a good sense of humour or he was sledging the umpire, what do you say?