Bollywood & TV
Malaika Arora Posted 20 Yrs Old Photos In #10YearChallenge, Trollers Called Her Beauty Without Brains
The #10YearChallenge is still trending on the social media networks and people are posting their photos to take part in this challenge. Posting old photos is not something new as many times we have seen people sharing their memories but in this challenge, they are comparing their two photos, one pic is 10 years old while the other is of the present times.
This is also giving a chance to the social media users to find out what changes they have gone through in the last decade. When this trend is among the hottest ones nowadays, how can our Bollywood celebs remain behind?
They are actively participating in this challenge and posting their photos; however we have to admit that our Indian beauties don't seem to have aged even a little bit in these 10 years. In fact, it won't be wrong to say that they have grown more beautiful and one such beauty is Malaika Arora. Malaika is undoubtedly one of the hottest moms of Bollywood and the diva is once again getting married to Bollywood actor Arjun Kapoor.
She also took part in the challenge but by mistake, she posted a photo of 1998 and the other of 2018. The photo of 1998 is from a famous song "Chaiyya Chaiyya" from Shah Rukh Khan starrer "Dil Se".
Have a look at the photo: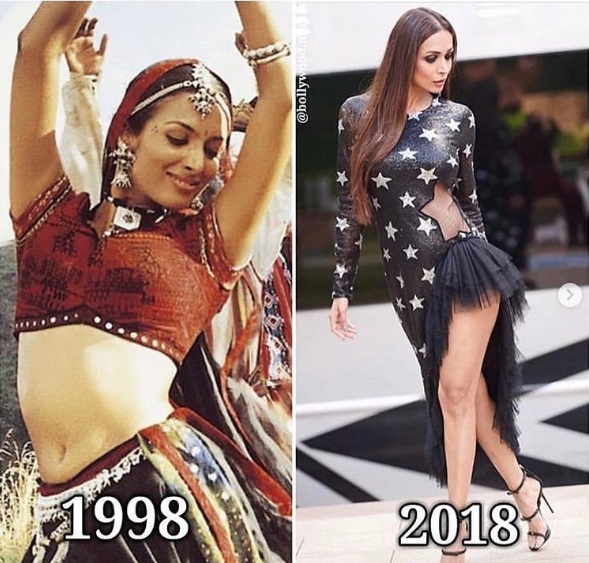 Here's one more: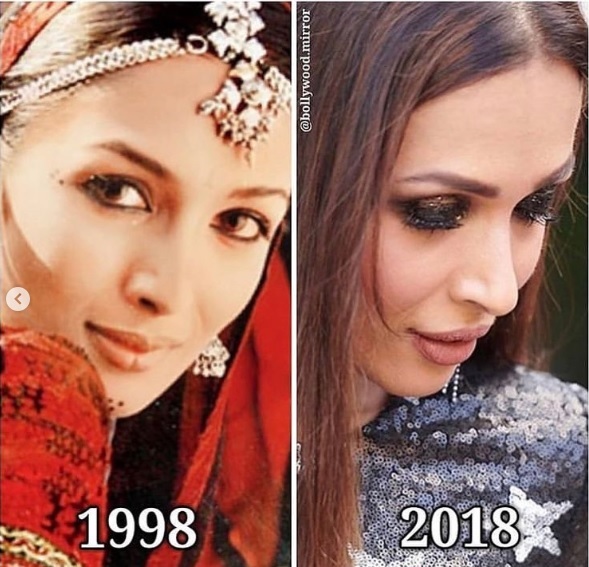 She shared it with caption, "My #10yearchallenge…. been an amazing last 10 yrs, look forward to the next 10yrs"

The online users were quick to catch this mistake of posting 20 years old photo instead of 10 years and started trolling her like never before.
After getting trolled, Malaika corrected her mistake and changed the caption, "My #20yearchallenge…. been an amazing last 20yrs,look forward to the next 20yrs"
Netizens called her beauty without brains and asked her to improve her mathematic calculations. Here are some of the selected comments:
#1

#2

#3

#4

#5

#6

#7

#8

#9

#10

#11

#12

Even though Malaika made a mistake in caption, we must admit that even in 20 years, there is no effect of aging on the diva and she is as beautiful and hot as she used to be 20 years ago. What do you say?
Share Your Views In Comments Below