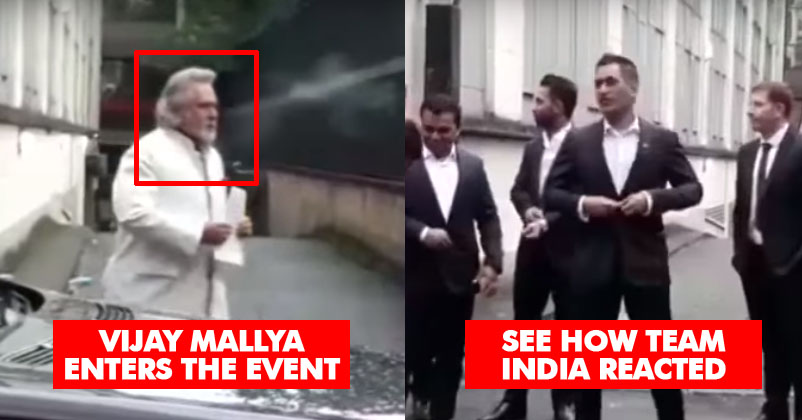 When will Vijay Mallya stop hitting the headlines? Every time he's in news for some or the other reason; few weeks back, he was arrested in London, after which he was immediately released on bail. Once again, Mr. Mallya is back in news and this time, it's for his presence at Virat Kohli's charity event in London.
Mallya attending Indian matches is something we can understand, but special appearance at Kohli's charity event and that too without being invited is something we can't digest.
On Sunday, Mallya was spotted during the Indo-Pak match in England, but after that he attended the cricketer's charity ball too. No, he wasn't invited by Kohli or Justice and Care Organization! It was sort of a "Bin-bulaaya mehmaan" feeling.
However, he got royally ignored by the Indian cricket team. For avoiding any sort of controversies, the Indian cricketers left pretty early. Also, Mallya's presence made them quite uncomfortable.
If no one invited him, why was Mallya there? BCCI sources say,
"Look, Virat or his foundation never invited Mallya at the function. But normally what happens at the charity dinner is that someone who has bought a table is entitled to invite his guests. Similarly, someone who bought a table must have invited him."
Watch the video below;
For More Videos, Subscribe Us Now
Click here to watch the video below!
Of course, Mallya has been a defaulter of loans worth Rs 9000 crores, so who would like to interact with him? What's your opinion on the treatment given to him by the Indian team?
Share Your Views In Comments Below