News
Mamata Banerjee Vs. CBI: Here's Everything You Need To Know About The Kolkata Crisis
On February 3rd, Mamata Banerjee practically declared war on the Centre when she staged a sit in protest in one of the landmark areas of Kolkata, stating that the CBI's attempt to arrest the Kolkata Police Commissioner Rajeev Kumar was 'unconstitutional' in nature.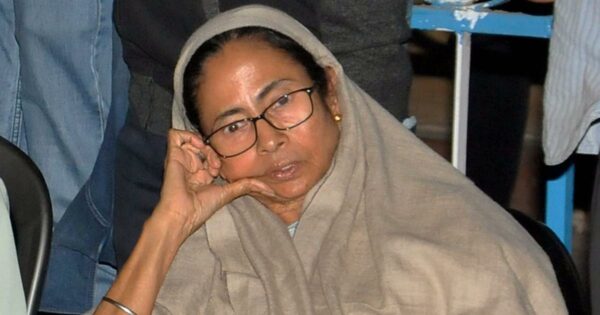 However, before we proceed with what actually happened on Sunday, it is important to understand the chain of events that led to it. Let's start from the very beginning.
What are the Rose Valley and Saradha scams?
Saradha is a classic example of a Ponzi scheme which was carried out in West Bengal and specifically in Kolkata. Investors could invest as little as a few hundred bucks in the scheme and get back abnormally high returns of almost 50 % the amount.
The Rose Valley scam was a similar Ponzi scheme and a lot of powerful and well connected people in West Bengal were found to have connections with the scheme.
What exactly happened between the CBI and Kolkata Police?
The Central Bureau Of Investigation has been investigating the aforementioned scams, and have been rounding off their suspects. The CBI officials had allegedly found connections between Rajeev Kumar and the chit funds. They accused him of tampering with the evidence which would connect several prominent people to the chit fund scams.
On February 2nd, anonymous sources revealed that the CBI were bound towards Kolkata to arrest Rajeev Kumar because he had been absconding.
However, Mamata Banerjee immediately issued an official statement saying that Kumar was very much present, and that he had been turning up to work during this period.
West Bengal: Central Reserve Police Force (CRPF) units arrive at CBI regional office at CGO Complex, Kolkata. pic.twitter.com/ii8sCFY4O0

— ANI (@ANI) February 3, 2019
On February 3rd. around 40 officials of the CBI turned up at Kumar's residence in Kolkata demanding that he surrender. When the guards posted outside his residence refused to let the CBI enter, a scuffle broke out. Eventually, Kolkata Police officials turned up at the scene and detained the officers from CBI.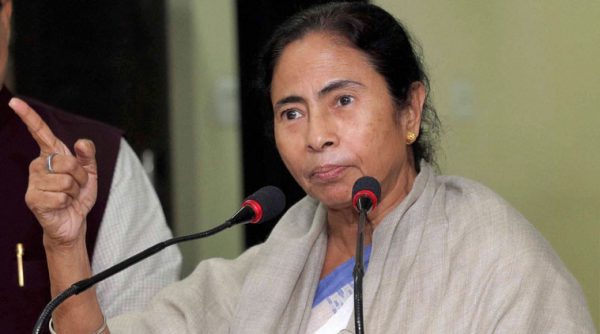 Mamata Banerjee, who recently made the news for forming a powerful anti-BJP alliance just before the elections claimed that the CBI had attempted to arrest Rajeev Kumar without adequate evidence or the necessary documents.
However, the CBI refuted this argument and claimed that they did indeed have the necessary documents which were to be produced to the Supreme Court on Monday.
By Sunday evening, a furious Mamata Banerjee had parked herself and her team in the Esplanade region of the city in order to stage a 'dharna' or a protest against the insults and the humiliations she had faced in the hands of the Modi government.
According to Banerjee, all Modi wants to do is impose a President's Rule in the state, which would give him access to West Bengal, a state which has mostly been untouched by the BJP rule so far.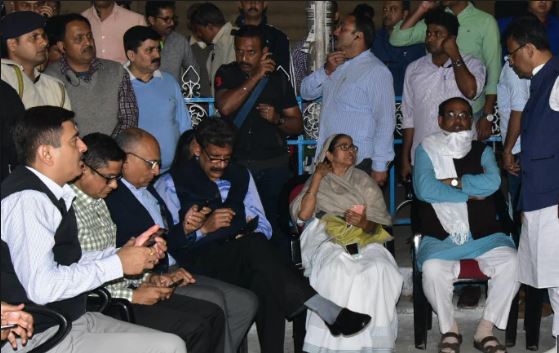 Banerjee declared that this move by the Modi government, which challenged her authority and that of Kumar, was unconstitutional and not to mention, an attack on the overall federal structure. She also called it an attack on the democracy in the state.
'Save the Constitution, Save India'
Such a direct attack on the authority of the Centre is rare and has definitely taken the nation by surprise. Banerjee has herself referred to it as a complete constitutional breakdown.
She has also called it 'satyagraha' and has emphasized that she will not allow an Emergency to be declared in the state under any circumstances.
She has also said that her protest is an attempt to save India, to save democracy which is prevalent in the state and to uphold what the Indian Constitution stands for.
Supreme Court opines that there is no evidence which proves Kumar guilty.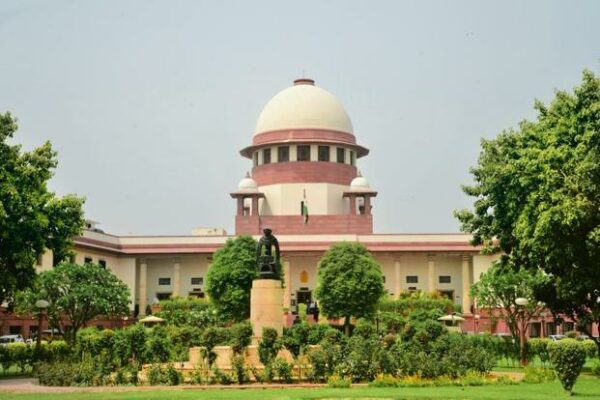 The CBI officials who had been detained were eventually released and the Supreme Court had been moved. On Monday, Justice Sanjeev Khanna and Chief Justice of India Ranjan Gogoi opined that the CBI could not produce a single piece of evidence which proved that Kumar was indeed responsible for hiding documents or tampering with the electronic devices involved in the chit fund scams.
As of now, a feisty Mamata Banerjee, with a brown shawl tightly wrapped around her head, sits in protest and has even set up a temporary office on site.
Banerjee maintains that Modi and Amit Shah have launched an attack on her state, and she refuses to bow down. As proved time and again, Banerjee's patience and stamina in such situations is unparalleled.
However, this is still an ongoing issue, stay tuned for more updates.
Share Your Views In Comments Below