News
Man Committed Fraud Of Rs 1688 Crore By Selling An Entire Fake Airport. Father Of Scammers
We have heard of many frauds in which people sell government properties or properties of someone else to a third party but can you believe that a person committed a fraud in which he sold an entire airport that doesn't even exist. The amount that was involved in this fraud was whopping $242 million (approximatly Rs. 1688 crore).
The fraud took place between 1995 and 1998 in Nigeria and it was committed by a person known as Emmanuel Nwude. He cheated a Brazilian named Nelson Sakaguchi who worked as a director of a bank.
Emmanuel was also a very influential person as he was the former director of Union Bank of Nigeria. He used his position to make links and get information and documents and needless to say, this all was not possible for a common person.
Emmanuel posed as Paul Ogwuma, the governor of Central Bank of Nigeria, in front of Nelson and told him about a very lucrative deal about Nigerian government's plan of building an airport at Abuja.
He convinced Nelson that he will be earning a commission of at least $10 million when the deal will take place and for this purpose, Nelson paid him an amount of $191 million in cash while the remaining amount was paid as outstanding interest.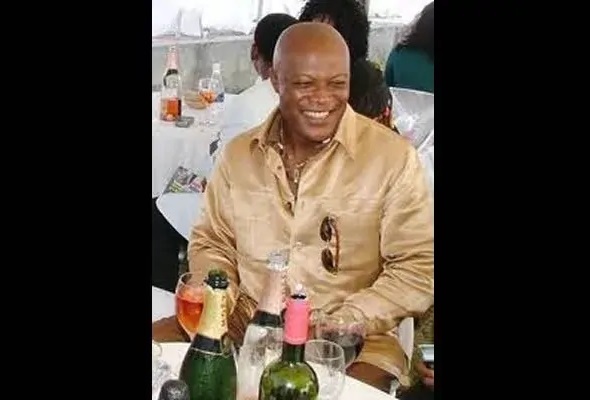 The other persons involved in the crime were Obum Osakwe, Nzeribe Okoli, a husband and wife – Christian Ikechukwu Anajemba and Amaka Anajemba and Emmanuel Ofolue. Later, someone took Christian's life.
The investigation took place in 2004; all the gang members were presented before the Abuja High court and charged with 86 cases of illegally seeking advance fees and 15 cases of trying to bribe the officials.  The gang pleaded not guilty and the court warned them not to try to bribe the officials.
The court sentenced Emmanuel with five concurrent sentences of five years and he was also ordered to pay $10 million as fine. He was released in 2006 and after that, he filed a case for reclaiming his properties. Till now, he has got back $167 million worth of properties.