Sports
Man Compared Suhana Khan & Sara Tendulkar, Slammed For Judging On The Basis Of Colour
There is no doubt that we live in a world in which materialistic aspects are given more importance than anything else and due to this, the brains of many males have been programmed in such a manner that the only thing that they look in a female is merely her external beauty.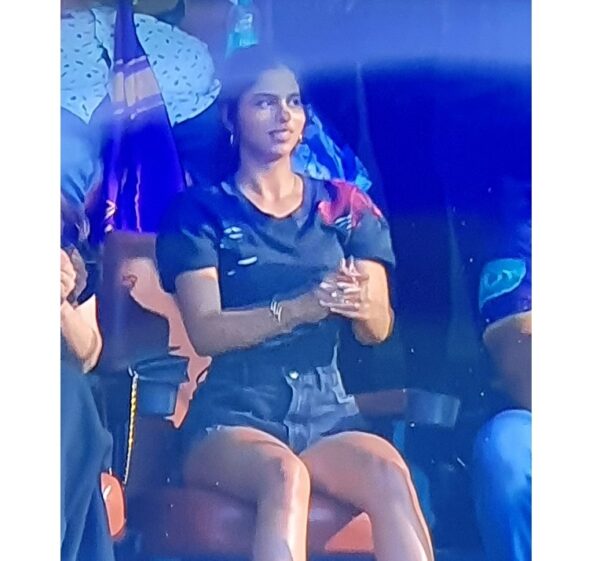 Yesterday, Mumbai Indians and Kolkata Knight Riders clashed against each other in an IPL match that was played at Wankhede stadium and it was also attended by Sara Tendulkar and Suhana Khan as both of them were there to support MI and KKR, respectively.
As we all know, yesterday's match was very special for the Tendulkar family because with this match, Arjun Tendulkar made his debut in the IPL and Sara Tendulkar ensured that she cheered for her brother on the important day. This was not the first time that Sara was seen supporting MI as her father Sachin Tendulkar is the team's mentor and he played for MI as well in the past. On the other hand, Suhana Khan is also seen supporting KKR a lot because the team is owned by her father Shah Rukh Khan but what created controversy on social media networks was a post by an online user in which he compared Sara Tendulkar and Suhana Khan on the basis of his own beauty standards.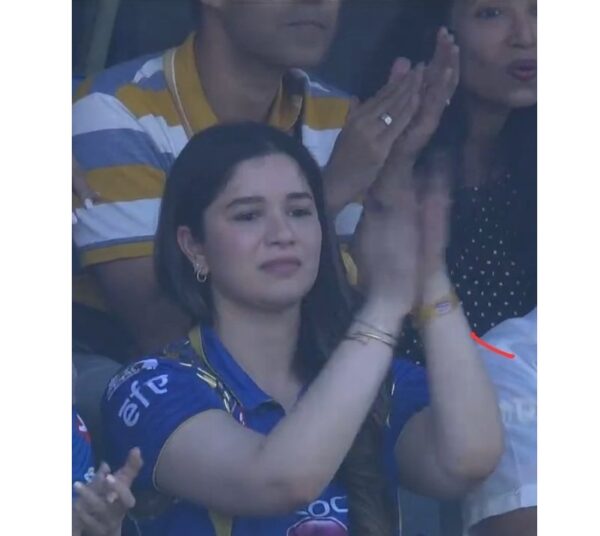 He shared photos of both Sara and Suhana and on the image of Sara he wrote, "This is Beauty" while on Suhana's pic, he wrote, "WTF is this".
This is Beauty wtf is this🤮🤮 pic.twitter.com/TBvFE2CmKk

— Lokesh Saini (@LokeshVirat18K) April 16, 2023
This did not go well with many online users and they slammed him for his disrespectful tweet:
That was not necessary tbh.

— 𝐊𝐨𝐡𝐥𝐢𝐧𝐚𝐭!𝟎𝐧_👑🚩 (@bholination) April 16, 2023
Bro WTF is your thought process https://t.co/rkV0VmfgfZ

— BHUSHAN MADKE MD (@rashlessdoctor) April 17, 2023
Ab skin colour se beauty decide karenge? 🥲💀

— Jett esports (@NeelkanthDangra) April 16, 2023
Reach k liye kuch bhi. Like seriously what the f is this man. I can see 2 beautiful women sitting there and cheering for their respective teams. https://t.co/B7MMg4AdOI

— 𝑺𝒉𝒂𝒊𝒔𝒕𝒂. (@spampostingg_) April 17, 2023
Is this even needed?
Why are u people getting so toxic?
For attention? For followers?
Welcome to the world of Social Media👏👏👏👏

— Suraj Bharadwaj (@surajbharadwaj3) April 16, 2023
Ugly very ugly mentality https://t.co/UrsYyM5sVc

— Akshat (@44thwhen) April 16, 2023
You guys are sick https://t.co/JE0OILjXQy

— ✯Joon's Dory⁷ People Pt.2 (@wifeof7military) April 17, 2023
Atleast her father is billionaire

What do u have??

— AWB (@sleepyhead1892) April 16, 2023
This is the reason why many celebrities don't want to show their children's faces to the public. Can't believe colourism still exists in this country. https://t.co/bfjMmA9Atn

— T H E T R A N C E R 😷 (@TheTrancer10) April 17, 2023
this is a goddess 🤗 next time, choose a picture that is clearer, you'll see that it's really beautiful 😉 so unnecessary to make comparisons between girls, each one has its natural beauty, no one is the same pic.twitter.com/mpeyjkSvjT

— SHKajol ❤️ Pyaar 🇧🇷 (@SandraC69740420) April 17, 2023
As far as the match is concerned, MI chose to bowl first after winning the toss. Though KKR started poorly, it managed to put up a good total of 185/6 on the scoreboard with the help of the century scored by Venkatesh Iyer (104 runs, 51 balls, 6 fours & 9 sixes). However, MI put a great show as they successfully chased the target with 14 balls remaining in their innings and won the match by 5 wickets. Ishan Kishan was the highest scorer for MI as he played a blistering knock of 58 runs (25 balls, 5 fours & 5 sixes) and the best thing that happened for MI is that their star batter Suryakumar Yadav got his form back as he scored 43 runs in 25 balls and his innings included 4 fours & 3 sixes.
What do you think of the comparison between Sara Tendulkar and Sara Ali Khan made by the online user? Share with us.