News
Man Fell In Love With A Girl He Saw On Train, Printed 4000 Posters & A Movie To Impress Her
Love has the power to make a person do many crazy things and a government employee from Kolkata is the latest example to prove this statement true.
A number of people travel through local trains and it's quite obvious that a person may get attracted towards someone but most of the times, people tend to forget them if they are not seen again.
However, a man from Kolkata whose name is Biswajit Poddar is not able to forget the girl he saw once in a local train and 4,000 posters have been pasted by him between Konnagar and Bali. The distance between these two locations is 6 km and he has also made a video of 7 minutes, so that it is not difficult for the girl to find him.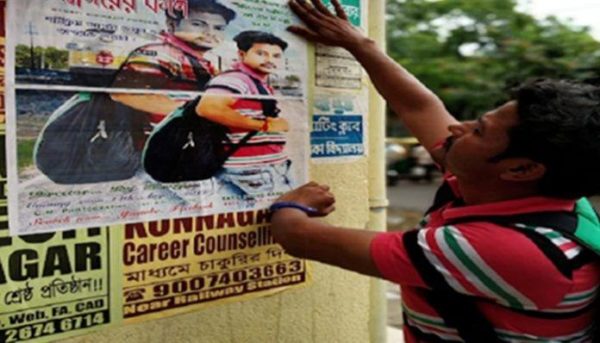 Biswajit (29) who works in the state environment department, Salt Lake, on the designation of a clerk, waits at Konnagar every day after office hours for the girl who boarded the same train some time ago with her parents and sat opposite to him.
Biswajit tells that everyone from his family and friends thinks that he is crazy but he is not able to get that girl out of his mind. He also says that he is not doing all this to insult her but in actual fact, he is just making it easy for her to find him if she wants to. Biswajit is wearing the same t-shirt every day that he wore on the day he saw the girl.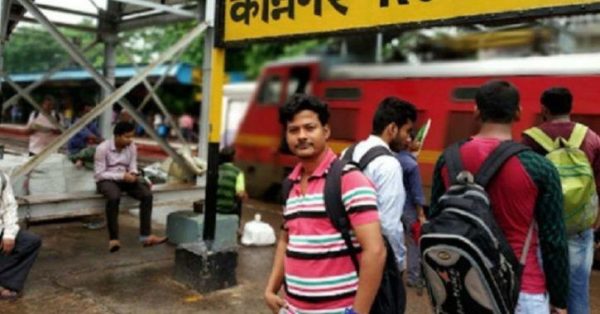 Doesn't it appear to be a story straight from a movie?
Well, we wish that Biswajit gets to meet her one day and if they both have the same feelings for each other, they get united! Best of luck Biswajit!
Share Your Views In Comments Below