News
Man Got Worst Job Ever. You Won't Do It Even If You Get Rs 10 Lakhs
Most of us complain about our hectic and not-so-good jobs. We often have bad days at work, but there are some people who have WORST.
What if you were given a mess of poop and asked to clean it as part of your job. 'Eeeeeksss' would be your first reaction. Some of you might even think of resigning your job that very moment.
However, kudos to this plumber Steven Wolf who had to clean up a "Poop volcano". He could have easily said a no to this job but he respected his company's request and showed dedication in his work.
Well, he got a call for cleaning a woman's basement flat. Steven (49) thought that it was just a routine job, but when he went to her flat, he was shocked to see it all covered in poop.
Here's the pic of that bathroom;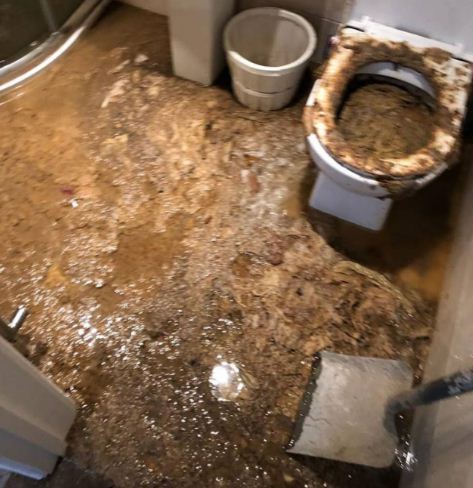 Wondering how it all happened? Well, the lady had gone for a vacation and when she came back, she saw this poop volcano in her bathroom. It was caused due to a draining issue. The blockage was bypassed and the poo poured out in this bathroom. She was in tears and immediately called up this company.
The company was courteous enough to not say a NO. Steven said,
"I was a cleaner 30 years ago, so the smell doesn't faze me, but when I got home my wife wasn't happy. It smelt so awful she made me sit naked in the porch, she wouldn't let me in the house."
It took around 3 hours to get rid of this dirt. However, Steven's hard work paid off and the bathroom looked as good as new. Steven admitted that this was the worst job he ever took up.
Even the customer was all smiles after the task was accomplished.
Share Your Views In Comments Below