News
Man Missing For A Long Time Found To Be Eaten By His Own 18 Pet Dogs
Dogs are considered as the best friends of humans and there are many examples to prove this statement correct. However, an incident has taken place in Texas, America, which will compel you to think otherwise.
In the month of May, a relative filed a report stating that 57 years old Freddie Mack has been missing from his house which is near Venus, Texas, and nobody has heard from him since mid-April. Freddie was suffering from serious health problems so it became very important for the Johnson County Sheriff and deputies to find Freddie as soon as possible.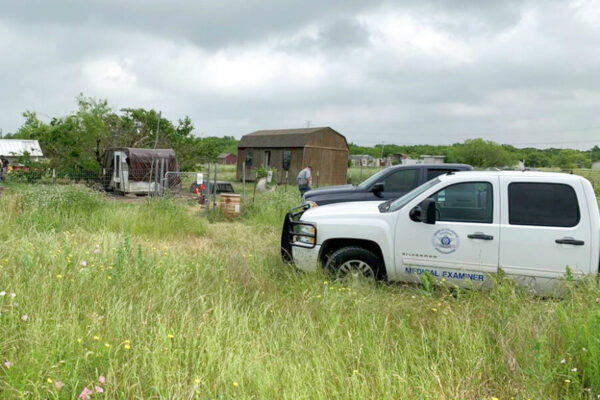 Freddie had 18 dogs of different breeds and they didn't let his family members enter the property; nevertheless, the deputies managed to look around by distracting the dogs. When they were not able to find any clue about Freddie for many days, they decided to go back to the property and search it again properly.
This time they found traces of human hair, bone and clothing too in feces of animals. These pieces were tested at University of North Texas Center for Human Remains Identification and DNA found in the traces was matched with the DNA of the family members of Freddie. After the DNA got matched, the Johnson County Sheriff's Office concluded that Freddie had been eaten completely by his dogs.
Deputy Aaron Pitts stated that 18 dogs ate Freddie's body, hair and even his clothing. It is the first time that a complete human has been consumed by his pet dogs, however it is not clear that dogs took life of Freddie or ate him after he di*d due to some medical problem.
The deputy also told that lives of two dogs were taken by the other dogs while 13 have been put down because of their aggressive nature and three have been sent for adoption.
In 2017 also, the deputies dealt with Freddie's dogs when he called from the hospital and urged someone to look after his dogs. The deputy further stated that Freddie loved his dogs.
It is really a very cruel incident that has left us speechless in view of the fact that dogs are known for protecting their owner and his family and not for eating them.
RIP!
Share Your Views In Comments Below