Indisputably, online shopping is much easier and time saving than going to market, surfing various shops and selecting what you want from a number of things shown by salesmen. If you wish to buy anything online, you just need to open a website, choose what you want and place the order – all in just few minutes and several clicks.
However like every other thing, online shopping also comes with its own pros and cons. When you actually go to market and purchase things, you know what you are bringing home but while shopping stuffs from the Internet, you know what you have got only after the item is delivered to you.
Mostly you are lucky enough to get the desired product but there have been instances wherein people ended up feeling fooled or cheated after receiving their order.
One such incident happened with a guy named Dylan Evans who ordered sunglasses and black pants online. However, he got the biggest shock of his life when he got his order as it was a beautiful red dress for females. This is undoubtedly not even close to the items that he ordered.
This is what he ordered: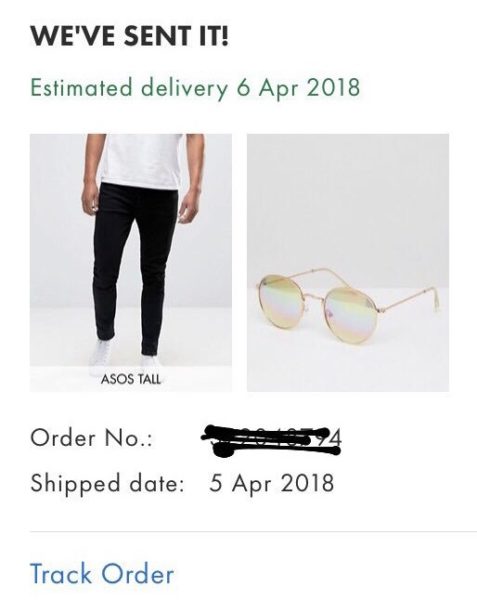 But he received this: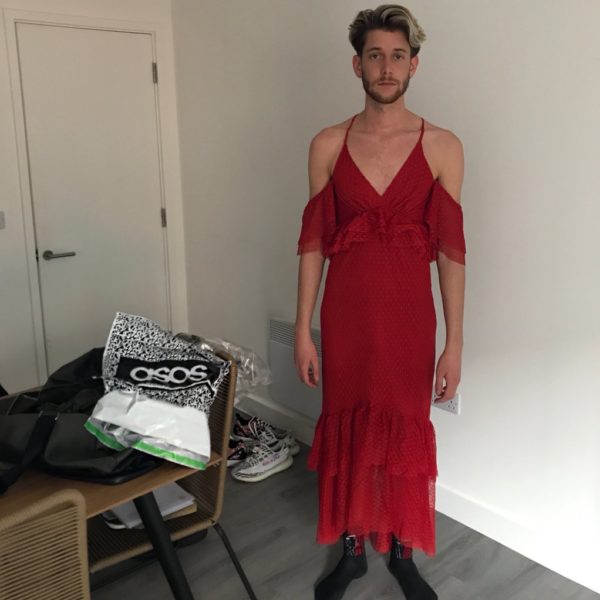 Dylan Evans shared these photos on the micro-blogging site Twitter with caption, "Ayy @ASOS (I might be wrong) but, I'm pretty sure you've sent me the wrong order…"
Here's his tweet:
Ayy @ASOS (I might be wrong) but, I'm pretty sure you've sent me the wrong order… pic.twitter.com/mFRTi3yg6T

— DYLAN EVANS (@MrDylanEvans) April 11, 2018
The company responded, "Ayy Mr Dylan, you are definitely rocking that dress! Please send over your 9 digit order number and your ASOS registered email address in a DM and we can organise a cheeky swap to happen 🙊"
https://twitter.com/ASOS_HeretoHelp/status/984143846115303425
Twitter also thought that the red dress suits Dylan Evans and pulled his leg in comments. Check out some selected tweets:
1.
You look pretty damn fabulous though 🙌🏻🙌🏻

— Scribs (They/Them) (@DoodlesHearts) April 13, 2018
2.
Nice dress !! Hilarious 🤣🤣🤣🤣

— Julieanne (@Juliean93626364) April 14, 2018
3.
https://twitter.com/geekbabel/status/984876994977566721
4.
https://twitter.com/Tweetively/status/985488707338883072
5.
I'm pretty sure they sent you the right order as that dress looks amazing 😉

— Jelly Fletcher (@JellyWTBelly) April 12, 2018
6.
https://twitter.com/ExiledCaste/status/984815361710145538
7.
If u u don't
don't love deserve me
me at my at my pic.twitter.com/11mPpcPIEf

— Sahil Prasad (@laxmi407) April 13, 2018
8.
Lol fucken brilliant I'm sure u suit that better 👗 all u need now is 👠👝💅💄

— Rhonda j hunter (@Rhondajhunter75) April 13, 2018
What do you have to say about it? Let us know.