Food
Man Pairs Maggi With Makki Ki Roti; Twitter Calls It Ghor Paap
There is no denying the fact that cooking is an art and experimentation is the key to develop new recipes. However sometimes, experiments give weird results that might not be so delicious for others as they are for the inventor of the dish, such as sweet Maggi (Maggi with milk and rose petals), Kurkure milkshake, Maggi with orange, etc.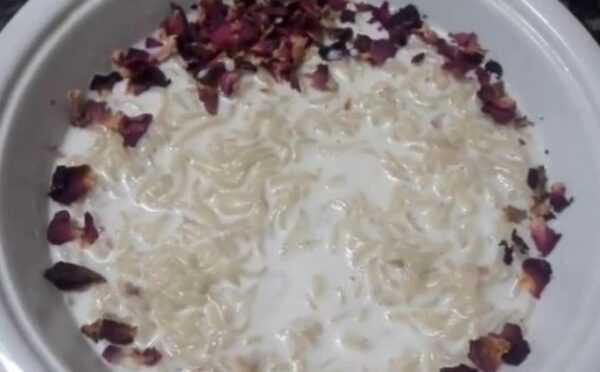 Maggi is among the most favourite food items of Indians as it is not only tasty but it takes very less time to cook as well. What makes Maggi one of the most desirable dishes is the fact that it is very easy to cook. Some people like to have Maggi cooked in a simple manner while few like to add vegetables to it.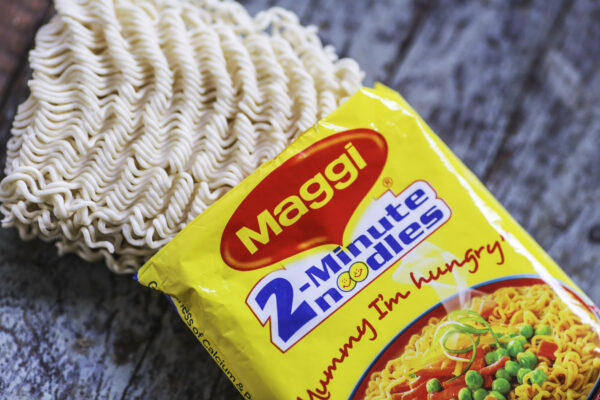 But you will be surprised to know that there is one person who has gone a level higher and tweeted about having Maggi with Makki Ki Roti and this has made netizens go crazy.
Yes, you read it right!
First of all, take a look at the weird combination: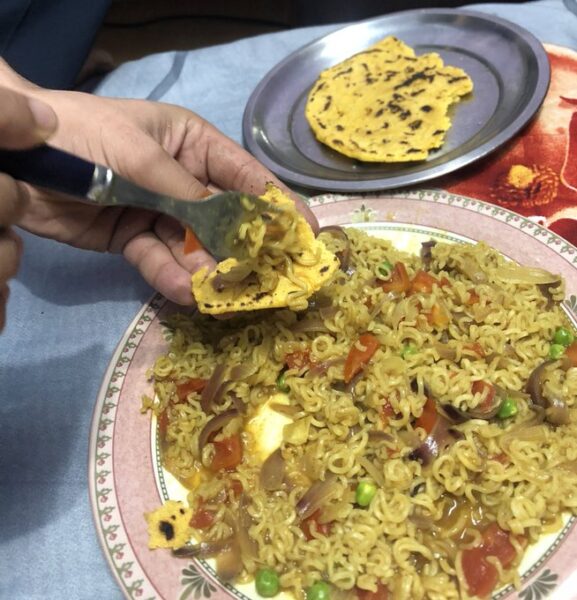 Here's the tweet:
Makki ki roti with maggi🤤 pic.twitter.com/UZK1MvsqPY

— Rishav Sharma (@rishav_sharma1) April 2, 2020
Makki Ki Roti is usually eaten with Sarson Ka Saag and it is a favourite dish of the people of Indian state, Punjab. Quite naturally, Twitter got displeased with this fusion and they people expressed their annoyance in the form of memes and jokes. Here are some of the selected reactions:
#1
— Vaibhav mishra🇮🇳 (@OfficialmishraG) April 2, 2020
#2
— 👀 (@fangirl_shira) April 2, 2020
#3
— Talented Rohit.. 🚩 (@MaaKi_Aankh) April 2, 2020
#4
— Captain Nemo (@Rajdeep_06) April 2, 2020
#5
— Vaibhav Sahu (@Vaibhav45721295) April 2, 2020
#6
— My Words (@86sourabhs) April 2, 2020
#7
— Dr.Non-Essential (@savethesaviours) April 2, 2020
#8
🤭🤭🤭 pic.twitter.com/01NAy8gKFh

— Teo LOLstoy (@teo_lolstoy) April 2, 2020
#9
— Daim Khan(bluetick) (@DaimKha07685455) April 2, 2020
#10
yehi paap hain corona ke peeche

— Mayank Chittora 🇮🇳 (@mayankchittora9) April 2, 2020
#11
— Witch (@witchs_broom) April 2, 2020
#12
'Social Distancing' ka bola hai bro 'Social Disturbing' ka nahi

— Apoorvology (@apoorv_jain95) April 2, 2020
#13
Surf excel Ka power bhi daal leta thoda

— Sir Chahal❁ (@Sirchahal) April 2, 2020
#14
Lockdown khatam hote hi kahi chhip jana, log ghar pe aa ke maarenge

— Vn (@_DoneWithYou) April 2, 2020
#15
Ye paap karte hue bhai teri ek bhi baar rooh na kaanpi ? 🥺

— Sandeep_Mufc (@Chote_Sardarji) April 2, 2020
As of now, the Indians have a lot of time to experiment with their cooking because the whole country is under complete lockdown for 21 days due to the coronavirus outbreak. We may get to see some more weird food items if people unleash their creativity during this period.
Are you going to try Maggi with Makki Ki Roti? Do you have any such unique combination in mind? Share with us.
Share Your Views In Comments Below