News
Man Proposed GF By Placing Message Inside PS4 Spiderman Game. Her Response Was Heartbreaking
There is no denying the fact that new PS4 Spiderman is one of the most entertaining and adventurous games at the present time. This joint effort of Marvel, Sony Interactive Entertainment and Insomniac Games is a hit among youngsters and is being loved by avid gamers a lot.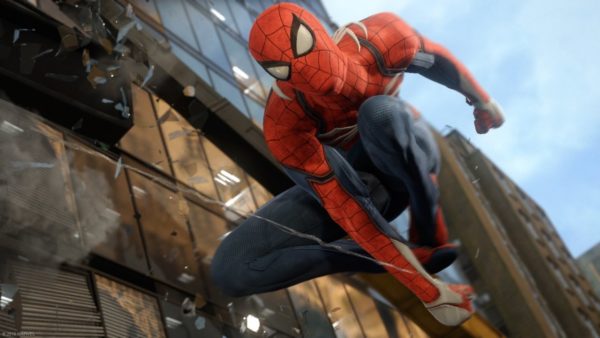 Well, it's making news for all the romantic reasons for some time now and all the credit goes to a fan who made up mind of impressing his girlfriend by putting marriage proposal in the form of a message inside the game.
While gamers were engrossed in the game while swinging across buildings and playing with webs, they came across a beautiful message which was undoubtedly a marriage proposal.
If reports are to be believed, the developer of the game purposely placed this message on the request of Tyler Schultz, a fan who wanted to surprise his girlfriend. Tyler, a YouTube vlogger, got in touch with Insomniac Games in May and made this bizarre request. The developers agreed to put the message somewhere inside the game and he couldn't be happier.
When the game was launched, a number of gamers looked for the proposal and noticed the message that read, "Maddie, will you marry me?" People wanted to know how Tyler's girlfriend responded as this was among the best way to propose according to many.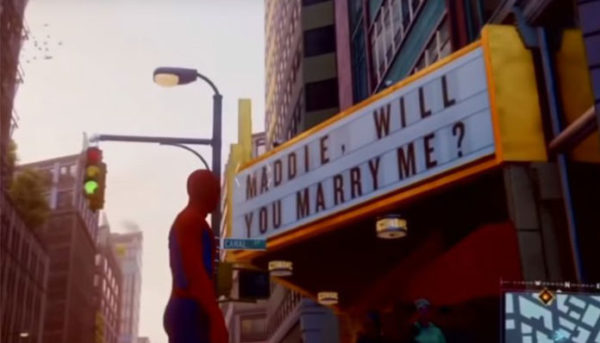 Nevertheless, the man got a negative reply from his girlfriend as in a YouTube video, he disclosed that she dumped him for his brother. It was a heartbreaking moment as they were together for five long years. She didn't want the proposal to be put up this way and left the man.
It's indeed heart-wrenching and we hope that the guy finds someone better he deserves.
How would you have responded if someone proposed you this way?
Share Your Views In Comments Below