Bollywood & TV
Man Trolls Samantha By Editing Her Videos, Gets Slammed For Making Fun Of Her Illness
Samantha Ruth Prabhu is one of the most popular actresses of the southern movie industry and though she hasn't done much work in Bollywood, she is still quite famous because of her work in the second part of the web series, The Family Man.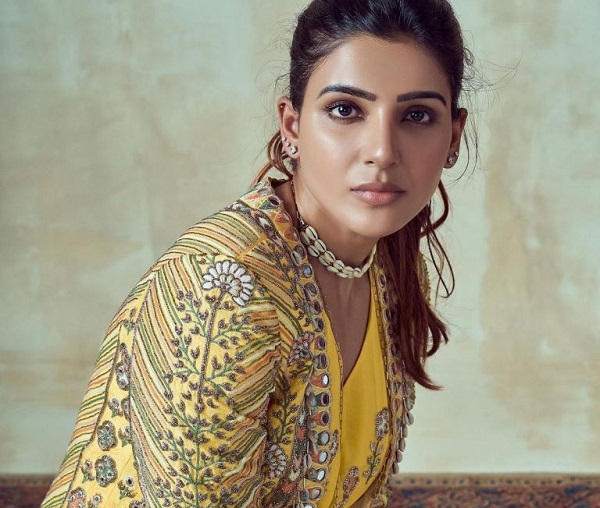 Samantha gets trolled a lot on social media platforms, sometimes because of her divorce with Naga Chaitanya or for her dresses and at other times, because of her statements but recently a troller got a solid and kickass response from netizens as he tried to mock Samantha's illness.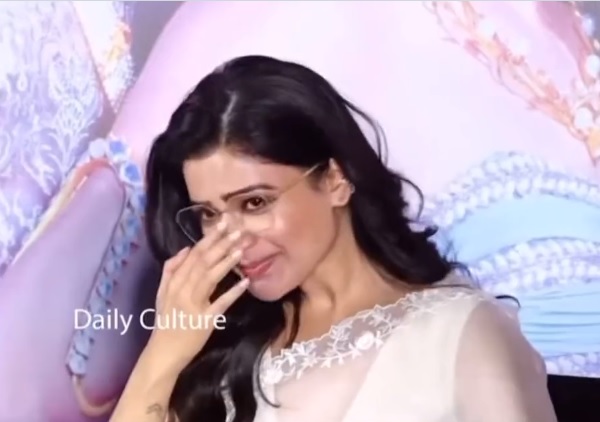 If you follow her on Instagram, then you must have seen a post which she made last year in which she revealed that she has been diagnosed with an autoimmune condition which is called Myositis. She adds that doctors are confident she will recover soon but she is having good days and bad days as well, both physically and emotionally.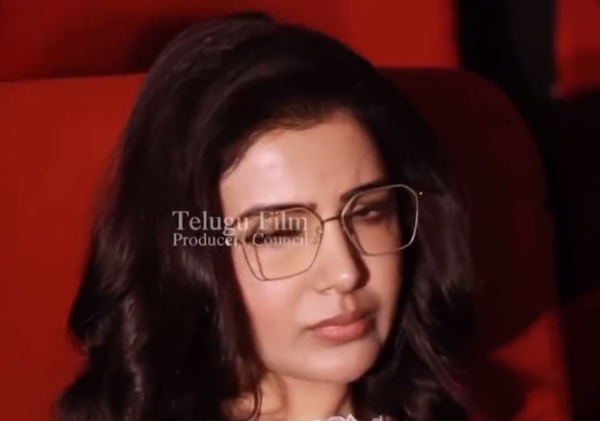 Myositis is a term which is used for a group of rare conditions and the most common symptoms of this disease are weak and painful muscles. A person can trip or fall a lot in this condition and even simple tasks such as climbing stairs, sitting in or getting out of the car, brushing hair, etc. can also be difficult for a person to do.
Here is the Instagram post in which Samantha revealed about her illness:
The troller made a video by adding and editing couple of videos in which Samantha is seen blinking or getting disturbed or emotional during public appearances. The caption of the video read, "The Oscar goes to 🥳🥳"
Here is the video:
The Oscar goes to 🥳🥳 pic.twitter.com/8SCP9whB54

— Chatrapathi (@Rebel_Kartheek) April 15, 2023
Click to watch this video directly on Twitter
This didn't go well with many netizens who slammed the troller left and right. Check out some selected tweets:
Clown! If your family member having same situation so you will trolling them and laughing on them, am I right? https://t.co/3ikaGVEIlV

— Steven Arun (@MasterDexter198) April 16, 2023
She is passing through a most terrible phase in her life….just empathise her 🙏

— sreedhar Gajula (@sreedhar1962) April 16, 2023
It's disgusting to see trolls on someone's health issues, personal problems, beauty or appearences.
Leave them alone. Disgusting people https://t.co/Vwmqwgh2aL

— Devi❤ (@messywomen23) April 16, 2023
What has our society come to that we are now making fun of someone's autoimmune disorder for entertainment and some clout. https://t.co/hFxZgPIpAD

— Aditya (@adityaxdreamer) April 16, 2023
Human being pathetic creature. Not surprised though. We r going backwards. Congratulations https://t.co/UAUrqtSuM9

— Moony Padfoot Prongs (@its_ananya_RDJ) April 17, 2023
you must be so frustrated in your life to pick someone's health condition and mocking that just for some number of likes and retweets. and people laughing in comments are no less vile than you. for sake of attention, here people becoming inhuman more day by day. bewakoof log https://t.co/LPgk7A2Mk1

— 💫 (@NidhiiTweets_) April 16, 2023
— Plan_B (@varunstays) April 16, 2023
🤷‍♂️ disgusting to see trolling and making fun of some ones medical condition 🤦🤦 #SamanthaRuthPrabhu𓃵 https://t.co/zeCiOiQhco

— Rajesh (@Rajesh93973483) April 17, 2023
I feel sad for you dear such a bad upbringing 🙌 Making fun of someone's health issues and their emotional trauma is what only disgusting people can do 🙌 be what you learnt from your home 🙌
You said she lost it I mean where did she lost ??? She is already a winner

— ViNuShaNkeR_AjiThA NayanZBoy (@Vinuv143) April 15, 2023
Very bad. She never asked your sympathy. It's her responsibility to promote her movie that's all she is doing. You all should encourage & appreciate her for doing that but u all are teasing her health issues. If u can't encourage someone atleast try not to discourage them. https://t.co/RDasT0E8y4

— _Tejas4u_ (@divakarmohan_4u) April 17, 2023
Sometimes humans are just mean.
When did we loose our empathy?!

She has a severe autoimmune condition. How hard is that to understand?!

I don't have an autoimmune disease but I am sensitive to harsh light and sometimes that leads to severe migraine attack. https://t.co/WEMUCTULtC

— Nalan || 🌊 🌙 (@nalanin1987) April 16, 2023
Can you go any lower? Shameless. Trying to get two minutes of fame out of someone's pain and discomfort.

— Hiram (@hiram_vasi) April 16, 2023
Shame on you man.. don't post such things without knowing others problems.. disgusting 😡😡

— J D (@JD_Souza0511) April 16, 2023
This is why sometimes I feel embarrassed about Telugu folks mentality. You guys seriously comparing a person going through myositis medical condition w/ leg surgery? Pls educate yourself n show some empathy, if you can't just be quiet

— Priya_S21 (@Priya_S21) April 16, 2023
I'm amazed to see how toxic and heartless humans has become… Trolling someone on their health conditions and personal struggle could be the worst thing that could make you inhuman! Your parents might be thinking that they raised you well, but that's not true!

— HariSam ♥ (@samantha_fc_tn) April 16, 2023
Mocking someone's illness is a big NO!