Bollywood & TV
Man Trolls Shah Rukh For His Comment On Daughter Suhana's Pic, Gets Schooled By Netizens
The King of Bollywood, Shah Rukh Khan has made a great comeback on the big screen as his latest release "Pathaan" has broken many records on the box-office and we are quite sure that numerous other records will be broken soon as the craze for the flick doesn't seem to end any soon.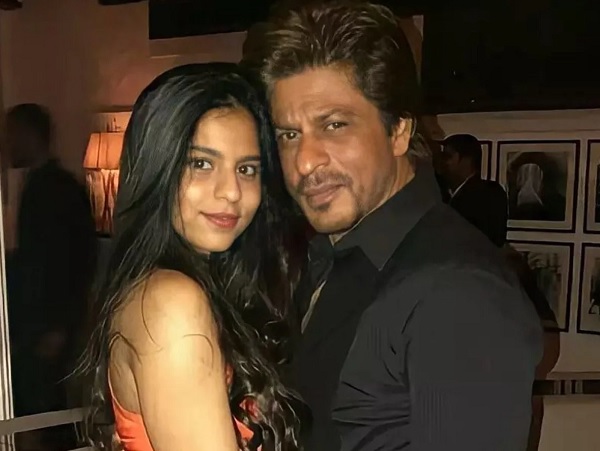 However, the "Don" actor is also trending online for one more reason as an online user was not happy with a comment which was made by the King of Romance on the photo of his daughter Suhana.
Suhana Khan, the young actress is going to make her acting debut with Zoya Akhtar directed "The Archies" which is slated to release in 2023. The beautiful girl is already a star and enjoys a huge fan following on social media platforms. Few days ago, she posted an image of herself from an event which she attended in a beautiful black dress.
First of all, take a look at her pic: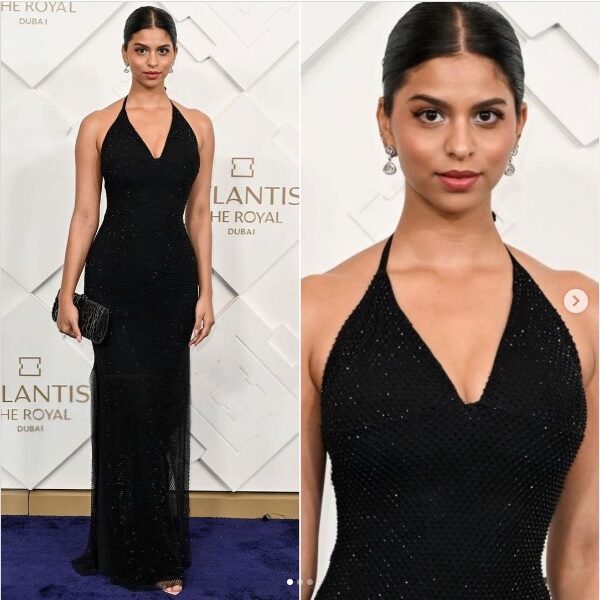 Here is the post:
While many friends and fans of Suhana Khan reacted on the photo by praising her and giving her love, the "Zero" actor wrote, "Too elegant baby… So contrary to the pyjamas you wear around the house!!!"

Suhana Khan also thanked her father for the compliment.
However, this comment by SRK didn't go well with one Twitter user who shared it on the micro-blogging site Twitter with the caption, "Seriously, I don't know about you, but what kind of father comments such a thing on his daughter's photos."
Seriously, I don't know about you, but what kind of father comments such a thing on his daughter's photos.
😒🤦 pic.twitter.com/fH68JH8Wx0

— Tushar ॐ♫₹ (@Tushar_KN) January 24, 2023
While there were few who supported the Twitter user, the majority slammed him for being disrespectful towards the relationship of a father and a daughter. Here are some selected reactions:
#1
What's wrong in this?🙄

— VP🇮🇳 (@vabbypatell) January 25, 2023
#2
Some men don't see every woman in their life as sexual objects. He doesn't see a "sexy dress" he sees his baby girl who looks beautiful and elegant.

— Lucky Girl 💫 (@KatimaMoo) January 27, 2023
#3
what is wrong in what he said? a father can't call his daughter baby or elegant?

— Laudangzeb (@kingkillbill911) January 25, 2023
#4
you're the weirdo. straight up exposing yourself as a man that is not marriage material or father material. creep.

— juli ⁷★*·˚ ༘♡🩰 (@coconutk00k) January 27, 2023
#5
Iss comment pe Kya problem hai I mean from which context.. mujhe toh koi prb najar nei aa raha

— Opsora 🎃 Fan account 🎃 (@Being_romeli) January 25, 2023
#6
Ab ek father apni daughter se kya bole, mazzak krre na krre ye bhi ense puchke krega na 🤦‍♂️🤦‍♂️…. Man common sense khatam hoti jaari ya logho ka dimag km hota jaara smjh nhi aata 🤦‍♂️

— Tarun (@Tacklestar) January 26, 2023
#7
This is the mindset.. cultural or liberal.
How cultural or conservative we are.. and how Liberia thinking they have. Nothing else.

My liberal comment might be conservative to some other. And that has happened with me

— Vikas🇮🇳 (@v2r2s) January 25, 2023
#8
Tell me your father never praised you without telling me your father never praised you

— ~horangi power~ (@jolly_jiwoo) January 27, 2023
#9
You surely grew up without any appreciation from your parents.

— KneesWeakAlmondsHeavy (@TopboyIzzyy) January 28, 2023
#10
I think you might be misinterpreting Shahrukh's comment. It sounds like a playful and affectionate remark, not something to be taken otherwise. A father's love for his daughter knows no bounds and it's expressed in many ways.

— Aparmita⁷ (@mitsuha2101) January 27, 2023
#11
I don't understand what's wrong with SRK's comment? A father is simply being jolly, that's it!

— Ankita – Read my novel 'Indigo Mansion'😀 (@AnkitaSharma_26) January 25, 2023
What is your take on the comment made by SRK? Well, there seems to be nothing wrong with it, agree?