Sports
Man Tweets About No Legal Way To Watch 3 Important Cricket Series In Pakistan, Twitter Reacts
A lot of cricketing action is taking place at the moment such as 4-match test series between India and Australia, 2-match test series between South Africa and West Indies and 3-match ODI series between England and Bangladesh but the Pakistani cricket fans have no option of watching these cricket series because all the Pakistani broadcasting resources are channeled in the telecast of the ongoing Pakistan Super League.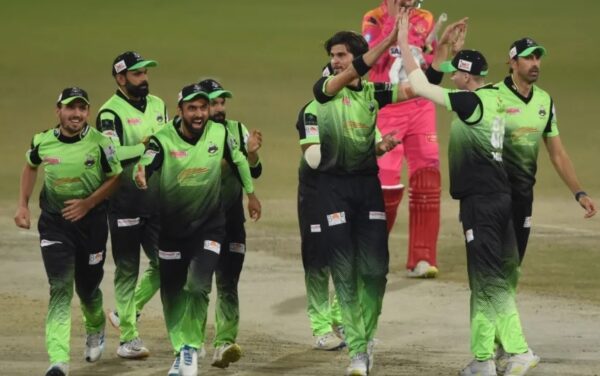 Though PSL is loved a lot by the Pakistanis, still there are a number of Pakistani cricket fans who also want to watch the action going on between other cricketing nations and the unavailability of any legal means to watch the global cricket matches left many Pakistani cricket fans unhappy and annoyed.
However, there is a way to watch other cricket matches and it is IPTV websites which are illegal in nature and they mirror the telecasts from different broadcasters from all over the world. Many cricket fans have opted for these IPTV websites but an online user raised this issue by tweeting, "No legal way of watching the ongoing three cricket series in Pakistan – Ind vs Aus, RSA vs WI, BD vs Eng."
No legal way of watching the ongoing three cricket series in Pakistan – Ind vs Aus, RSA vs WI, BD vs Eng.

— Mazher Arshad (@MazherArshad) March 1, 2023
There were several responses, check out some selected ones:
Is anything else legally happening there?

— The Score Board (@TheScoreBoard92) March 1, 2023
Geo super is vela nikMma channel. Should have bought any of the series broadcasting rights

— elena musk (@AnmolAleena) March 1, 2023
Mazhar Bhai by the time you find a way to watch India Australia, it would be over I guess.

— LastOver BeforeDrinks (@LastoverB) March 1, 2023
That's unbelievable. I am able to watch all the 3 series legally in the US even.

— Subrata Das (@rajib_cool) March 1, 2023
Rabbitholebd supposed to telecast the BAN vs ENG ODI all over the world apart from Bangladesh,India & UK

— Amio (@amio_264) March 1, 2023
Pak broadcasters don't have enough money to buy broadcasting rights or fear that it may cannibalize PSL?

— Venky the Messiah (@ginntonic21) March 1, 2023
Geo Super need to broadcast these series, if that happen then its Ratings will be High. Right Now they do not broadcast any of the series.

— S.Zohaad Bin Nasar (@zohaadbinnasar) March 1, 2023
And all these matches along with PSL matches legally available in India.

Just see the difference.

— Cricket CHRONICLES 🇮🇳 (@CricChronicles) March 1, 2023
Paise hain cable lagane ke?

— Div🦁 (@div_yumm) March 1, 2023
Sports broadcasting is miles ahead in India.
I wish Fancode and other Indian services were available in Pakistan.

— schnabel (@docshnabel) March 1, 2023
Iptv ly loo 500 ki or rona band kru

— Muhammad Shan (@Shanmurtaza2164) March 1, 2023
is IPTV a legal way?

— 🇵🇰 سعید احمد🇵🇰 (@malik1318) March 1, 2023
As far as the Border-Gavaskar Trophy is concerned, the Australian cricket team has made a comeback in the series by winning the third test match which was played at Holkar Stadium, Indore, and with this win, Australia has ensured its place in the finals of the World Test Championship 2021-23.
Poor Pakistani cricket lovers!
Share Your Views In Comments Below