Bollywood & TV
Maniesh Paul Posts A Funny Meme Featuring Him & Katrina Kaif Amid COVID-19 Crisis
Needless to say, the coronavirus outbreak has affected Bollywood and sports industry a lot apart from other sectors in view of the fact that release of many movies has been postponed and shooting of few flicks has also been stopped. On the other hand, IPL 2020 which was supposed to start from March 29 had earlier been postponed to April 15 and now there are very less or rather no chances of it taking place this year after the extension of lockdown.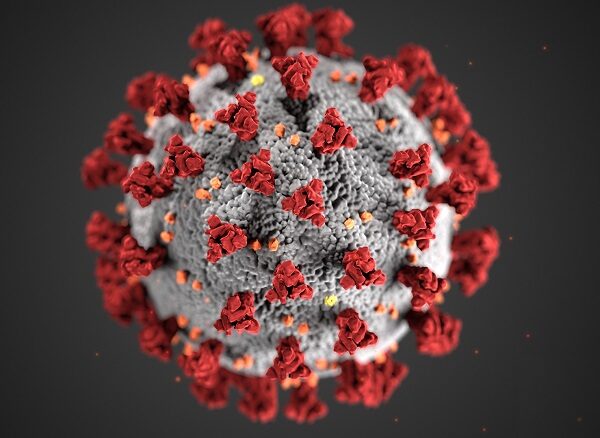 The lockdown has forced everyone including celebrities and sports personality to stay indoors but they are enjoying this time with family while making the most of social media by interacting with their fans, having chat sessions with colleagues and spreading awareness about COVID-19 with funny posts that not only entertain people but also make them alert.
Maniesh Paul doesn't need any introduction as he is among the most famous anchors of the entertainment sector. People burst into laughter listening to his funny punch lines and dialogues and this is what has made him a favourite of many. Like numerous other celebs, Maniesh also took to Instagram lately and posted a rib-tickling meme that featured him with Bollywood diva Katrina Kaif. Apart from being hilarious to the core, the meme also imparts a vital message of social distancing during the COVID-19 outbreak.
The meme consists of two images; in one pic which has been titled "pre quarantine", Maniesh is seen holding the "Bharat" actress from behind while the other pic entitled "post quarantine" shows the "Mickey Virus" star standing with the actress at a distance.
First of all, take a look at the meme: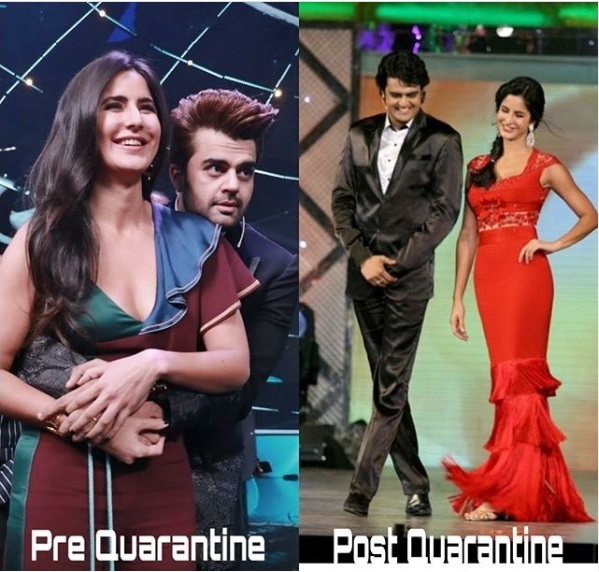 Maniesh shared it with caption, "Hahahahaha well well well… @katrinakaif 😜😜🤣🤣…social distancing is very important! Waise the pic on the right is the first show I ever did with Katrina… guys in these testing times keep the sense of humour alive…we will sail through!🤗🤗🤗 stay home stay safe".
The World Health Organization has declared COVID-19 as a pandemic as it has infected more than 18.64 lakh people and over 1.15 lakh have succumbed to this disease worldwide while in India, more than 9,000 people are found to be infected with the lethal virus which has taken over 300 lives. The government worldwide has imposed complete lockdown in majority of the nations and citizens are asked to stay at home, maintain social distancing, wash hands regularly, pay special attention to hygiene and go out only if very necessary. Prevention is always better than cure and staying at home while following the guidelines given by the government and the medical experts is the best way to remain safe in this time of crisis.
Share Your Views In Comments Below