News
Manmohan Singh Opens Up About The Slowing Down Indian Economy, Slams Modi Government
The former Prime Minister of India Manmohan Singh finally opened up about the slowing down economy of India after the country recorded a slow GDP growth rate of 5 percent for the first quarter. He slammed the Modi government for the mismanagement and urged it to "steer our economy out of this man-made crisis."
Singh blamed the center for all the mismanagement and said that India has the potential to grow at a much faster rate. Distressed about the situation he added that the manufacturing sector's growth is stumbling at 0.6%. Taking a jibe at some biggest decisions taken by the Modi government, he said that the Indian economy has not yet recovered from the man-made blunders of demonetization and a hastily implemented GST.
"Last quarter's GDP growth rate of 5% signals that were in midst of a prolonged slowdown," he said.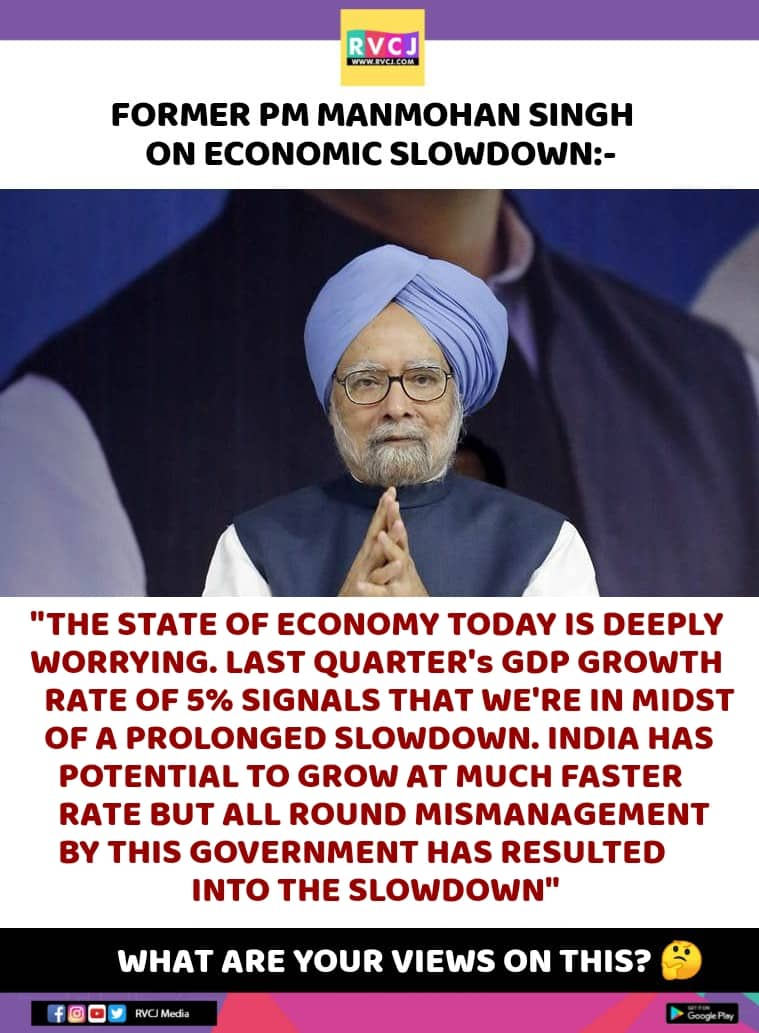 He further said that on domestic demand being depressed and consumption growth at an 18-month low and nominal GDP growth at a 15 year low, there is a gaping hole in tax revenues. Singh also blamed the current government for around 3.5 lakh jobs lost in the automobile sector.
He was quoted as saying, "Rural India is in terrible shape as farmers are not receiving adequate prices and rural incomes have declined. The low inflation rate that the Modi government likes to showcase comes at the cost of our farmers and their incomes, by inflicting misery on over 50 percent of India's population."
Share Your Views In Comments Below