The Indians love to have big fat weddings as they like to celebrate this special moment in a grand manner but a unique trend is getting popular in the Shekhawati region of Rajasthan. Many times we have seen that the groom or bride plan different types of entries but nowadays, the couples in Shekhawati region are having "Helicopter Wedding". Yes, you read that right! Sounds exciting and out-of-the-box, doesn't it?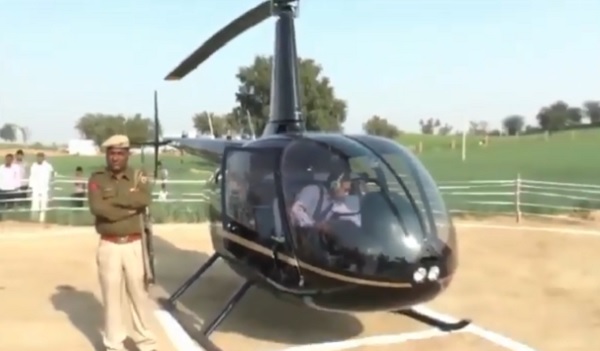 Recently, Anurag Minus Verma who is a columnist and an artist posted a video on his Twitter handle in which he has shown how the trend of helicopter weddings is gaining momentum in Shekhawati region and the fathers are leaving no stone unturned in making this moment special for their sons by spending a huge amount for arranging a helicopter for the bidai (custom in which the groom takes bride home after getting married).
What makes the video entertaining and worth watching is the hilarious manner in which Anurag Minus Verma has done the commentary as he says that even the cow is running faster so that it can get milked and come back soon to see helicopter. In one of the sequences, a well-decorated camel is seen and the artist calls it a designer camel which again brings a smile on faces of viewers.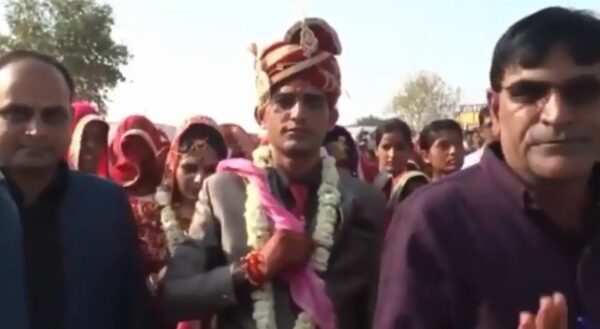 Anurag also adds that it is a matter of pride that he is able to see helicopters being used in marriages as some years ago, people didn't even have cars in these areas and this also signifies that the area is developing. Above all, how we can forget to mention about the pilot fastening the seatbelt for the fear of challan in the air from Narad Muni.
Watch the hilarious videos:
This is the story about Shekhawati , Rajasthan (my village is situated in same area). A bizarre new trend of helicopter wedding have started in this region. Watch to know more about this new ritual in these remote areas of Rajasthan. Part 1/2 👇🏽👇🏽 pic.twitter.com/aL8Jc7Dnj8

— Anurag Minus Verma (@confusedvichar) February 24, 2021
Click here to watch this video directly on Twitter
Part 2/2 pic.twitter.com/ycJjuy32S0

— Anurag Minus Verma (@confusedvichar) February 24, 2021
Click to watch this video on Twitter
Let us know what you think of this new trend which is getting very popular in the Shekhawati region.