Lifestyle
Meet The Man Who Is Making Everyone Laugh On Hyderabad Traffic Police Page. The Admin H
We've been following Mumbai police's social media pages for quite some time now. Everyone appreciates them for the way they stay active on social media and take the queries of people.
But apart from them, Hyderabad Traffic Police is also creating waves these days with their Facebook page. Hyderabad Police has managed to be in the news lately for one of their page manager who calls himself "Admin H".
Those who follow the page may have seen some really witty, humorous and at the same time important posts with a message related to social awareness. All those posts that are going viral have a credit i.e. Admin H. Have a look at some of the posts and interactions.
1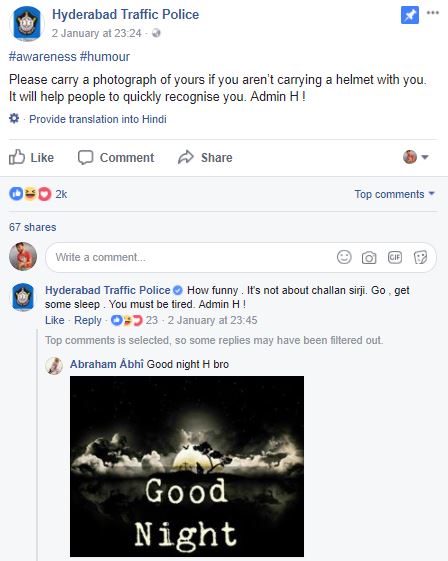 2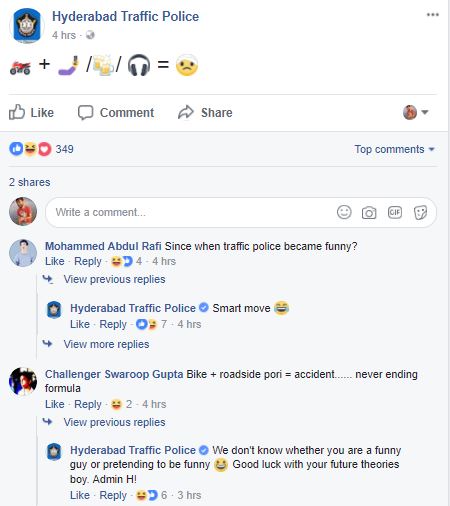 3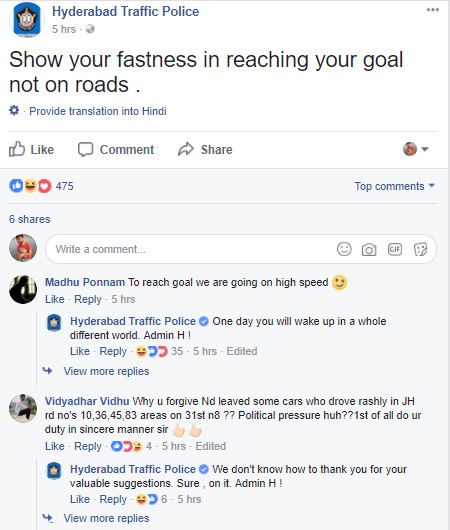 4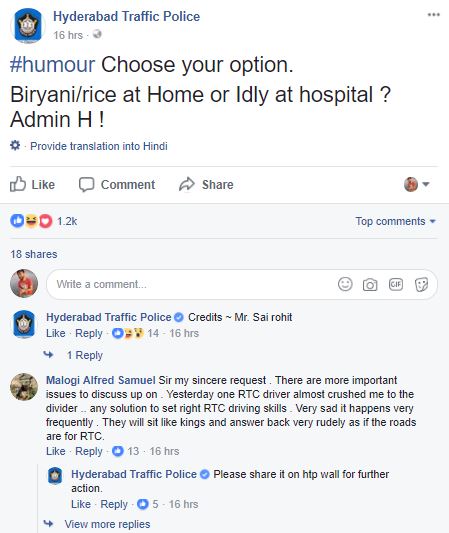 5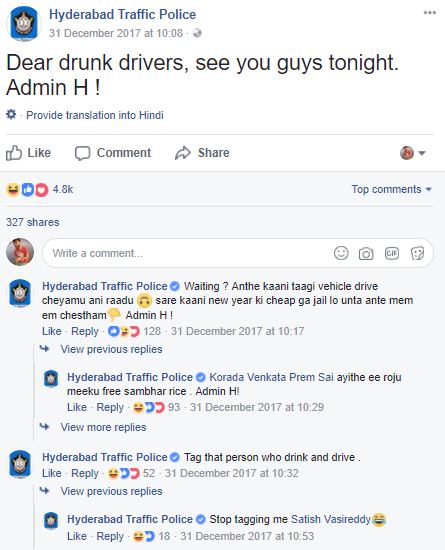 6
Admin H has become a rage on the social media especially among the locals who have also started creating memes on him.
1
2
But don't you want to know the man behind these posts? The Admin H?
Well, the man is 27-year-old Harinath Reddy, who was born and brought up in Hyderabad.
He had joined the department in 2009 through recruitment and is running the Facebook page of Traffic Police since 2010.
Talking about the humour in his posts with The News Minute, he told that initially he used to post in a serious way but that didn't help the cause as the posts didn't reach too far. So he opted for the humour. He said-
"One time, I just put a small post with some humour and it gained a lot of reactions. I was always sarcastic by nature and that has helped me respond in a funny manner, so that all posts reach more people."
He further adds –
"If we ask people to seriously wear a helmet to save their life, they do not care. However, if we joke that they are going to get a big challan, the person will immediately put on his helmet."
Harinath also understands that the humour needs to be healthy. He says-
"Since we're a government page and because we can have an impact on the public, we do not cross certain limits. It's all about finding the balance with healthy humour."
Talking about the trolling he said-
"If people degrade us in the comments, then we counter them with facts. However, they should understand that we are dealing with a lot of things. I'm also a public citizen when I go out, so we understand their point of view, but insulting or degrading others is not right."
Harinath also observes that the awareness is increasing among people and they have started following the rules. This is what he said-
Harinath says that the posts have been helping and awareness has increased.
"We have been observing that awareness is increasing and many people are following the rules, much to our happiness."
What do you think about it?