News
Meet Manya Singh, Auto-Rickshaw Driver's Daughter Who Is Crowned Miss India 2020 Runner-Up
There is no doubt that if a person is ready to work hard and face challenges with the firm determination of achieving success, nothing can stop him/her for fulfilling the aim.
Manya Omprakash Singh is perfect example of the same as she faced many difficulties in her life but didn't lose hope and always believed in herself. Manya Singh is Miss India runner-up 2020 and her story is certainly inspirational to the core, especially for all those who are going through tough times but wish to do something big in life.
Manya Singh hails from Uttar Pradesh and her father is an auto-rickshaw driver by profession. She struggled a lot for participating in the VLCC Femina Miss India 2020 in which Manasa Varanasi won 'Femina Miss India 2020' title while 'Femina Miss Grand India 2020' title was won by Manika Sheokand.
Manya shared her story with Femina Miss India in which she talked about the days when she passed nights without food and sleep. She stated that her tears, sweat and blood got merged and took the form of courage because of which she was able to pursue her dreams.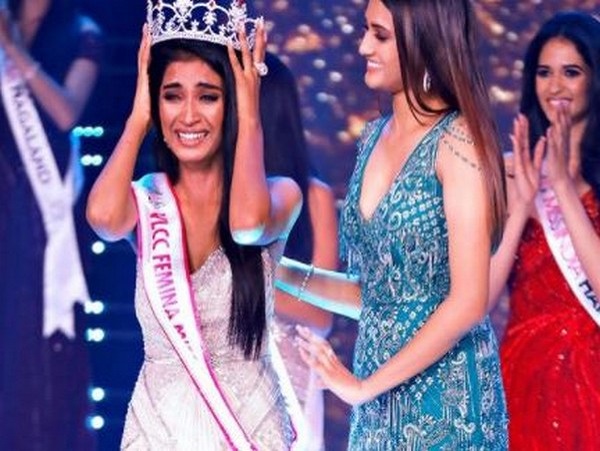 She told that her family was poor, she was not able to attend school, she started earning in her teenage, she wore clothes which were hand-me-downs and she didn't get the books when she wanted to study. She told that for her exam fees, her parents had to mortgage whatever they had so that she could be a degree holder.
Manya Singh also revealed that she ran away from home when was 14 yrs old; she used to study in day, wash dishes in evening and worked at call center in the night. She also told that she used to walk to faraway places in order to save the fare and after reaching the stage of VLCC Femina Miss India 2020, she wished to improve the lives of her family members (parents and brother) and wanted to show the world that a person's dreams certainly get fulfilled if he/she is committed towards them.
Manya's inspiration is beauty queen and Bollywood actress Priyanka Chopra and her mother has taught her never to give up and work hard. She also wants to pursue management studies in the future.
We congratulate Manya and wish that her all dreams come true!
Share Your Views In Comments Below