There's no doubt that any trip you take to the Balearic Islands will feel special. These Spanish islands excel at natural seaside beauty, and Menorca is one of its finest. If you've never been to Menorca before, and aren't too sure where to plan your visits to, then below are few of this island's greatest hits in terms of beautiful and historical sites.
Its secluded turquoise bays.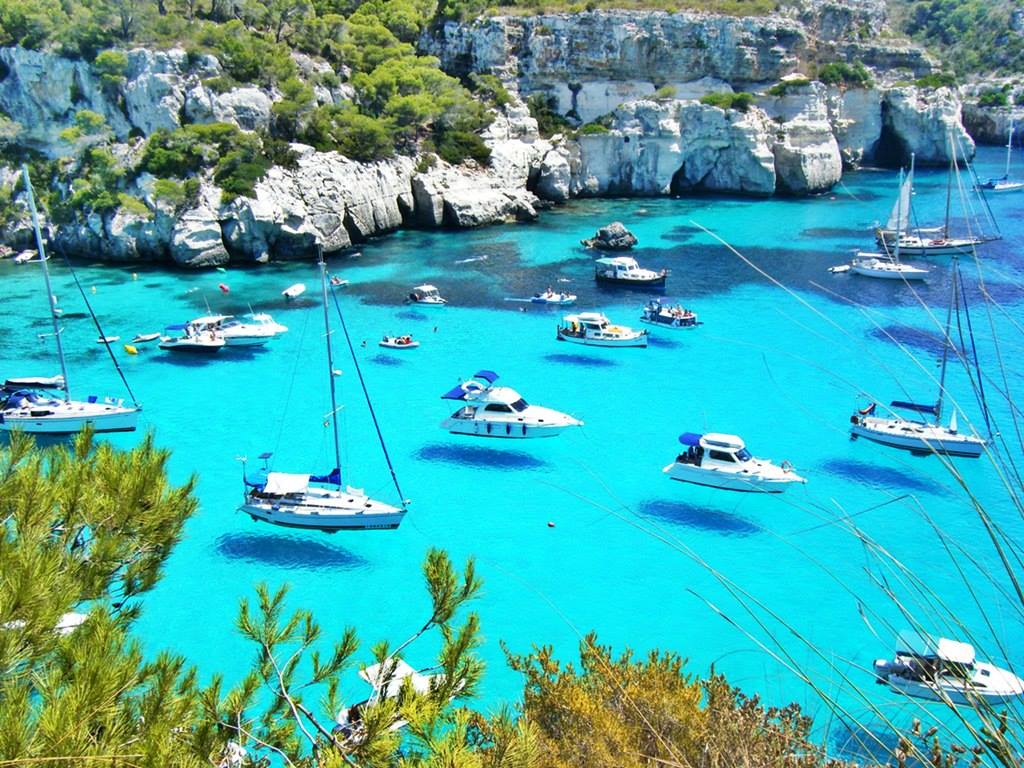 Menorca absolutely spoils its visitors for choice when it comes to bays with turquoise blue waters. The Balearic Islands almost seem to specialize in creating power-soft sandy bays with beautiful water to look out on – ideally with a glass of sangria in hand.
Cala Galdana is one bay that sits in a perfect crescent shape and has the gentle pale shallow waters that everyone dreams of paddling in when on holiday in a hot destination. If you are traveling with children in tow, this is a brilliant place to spend some time by the water either reading a book or playing some ball games – but be sure to keep reapplying your sun cream after venturing in and out of the water. You'll also find blissful shade among its many pine trees, as well as quiet roads and plenty of amenities for a bite to eat.
Cala Galdana is certainly peaceful, but if you're after somewhere that's much more remote-feeling, then Cala Turqueta might be much more up your street. It provides the same crystal clear shallows to swim through, which makes it ideal for snorkeling and making the most of your swimsuit. It also makes a great starting point for taking a boat trip around the rest of Menorca's coastline, and you'll find local tour companies to take you from here. You'll also get the opportunity to spot dolphins and take photos of the stunning coastline.
Visit the Xoriguer Gin Distillery.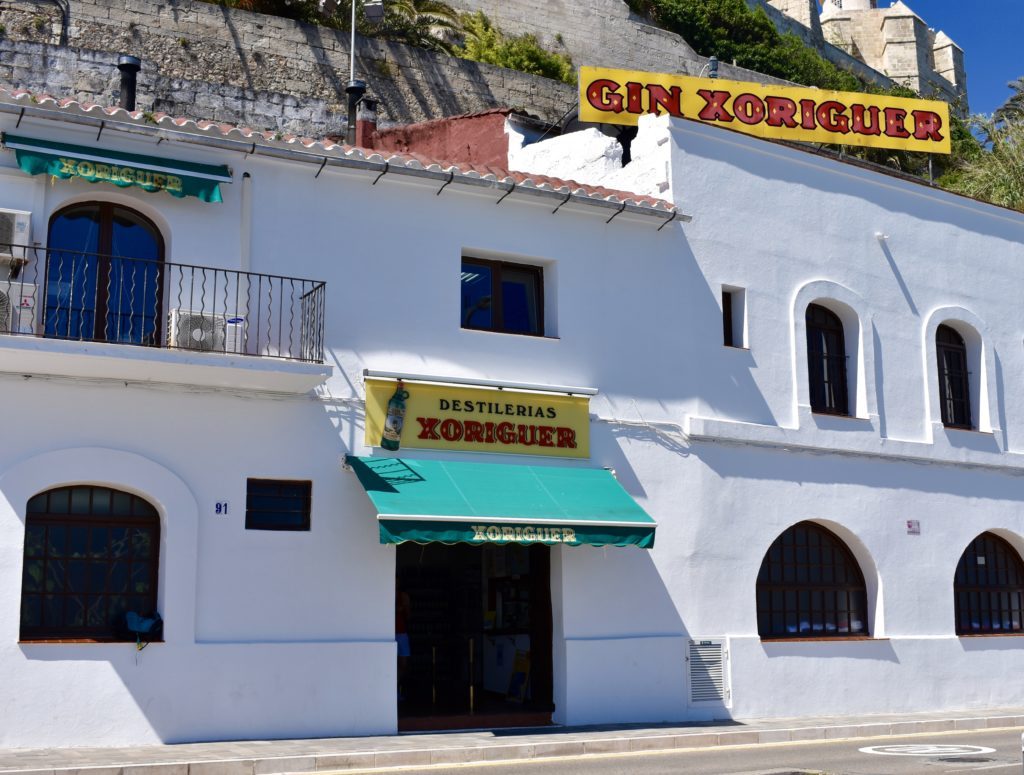 Gin has been enjoying a good five years or so in vogue, and you can find a unique gin distillery in Menorca. Xoriguer has a bottle design quite unlike the trendy clear bottles that adorn most trendy and expensive bars – its dark green bottle with a windmill label has a rustic aesthetic that would have you believe it was filled with ale rather than gin. It was Britain's rule in Menorca during the 1700s that saw its population become interested in the process of distilling botanicals. The copper stills are fuelled by wood fires to this day. A bottle of this in your suitcase would make a brilliant souvenir for a gin-lover who wants a one-of-a-kind addition to their collection.
A glass of wine a the Bodegas Binifadet.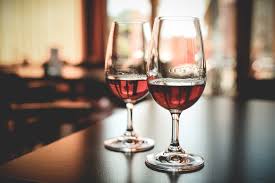 If you're visiting Menorca as part of a getaway as a couple, then a wine tour at Bodegas Binifadet offers an incredibly refined and romantic experience –or a brilliant day out for two friends or family to visit. This vineyard is sincere in its goal to showcase all its visitors how nuanced winemaking can be, and how Menorca provides a whole new set of flavors. You'll be walked through every stage of the process, including what really creates the difference between red, white and rose. Of course, there is a wine tasting afterward, which offers a truly tempting bonus of a cheeseboard, complete with the vineyard's own wine jam. If you're looking to have a truly relaxing stay in Menorca, complete with wine and glorious beaches, then finding Villas in Menorca to chill in the evenings and wake up into postcard views will help to create the perfect holiday.

Mahon Port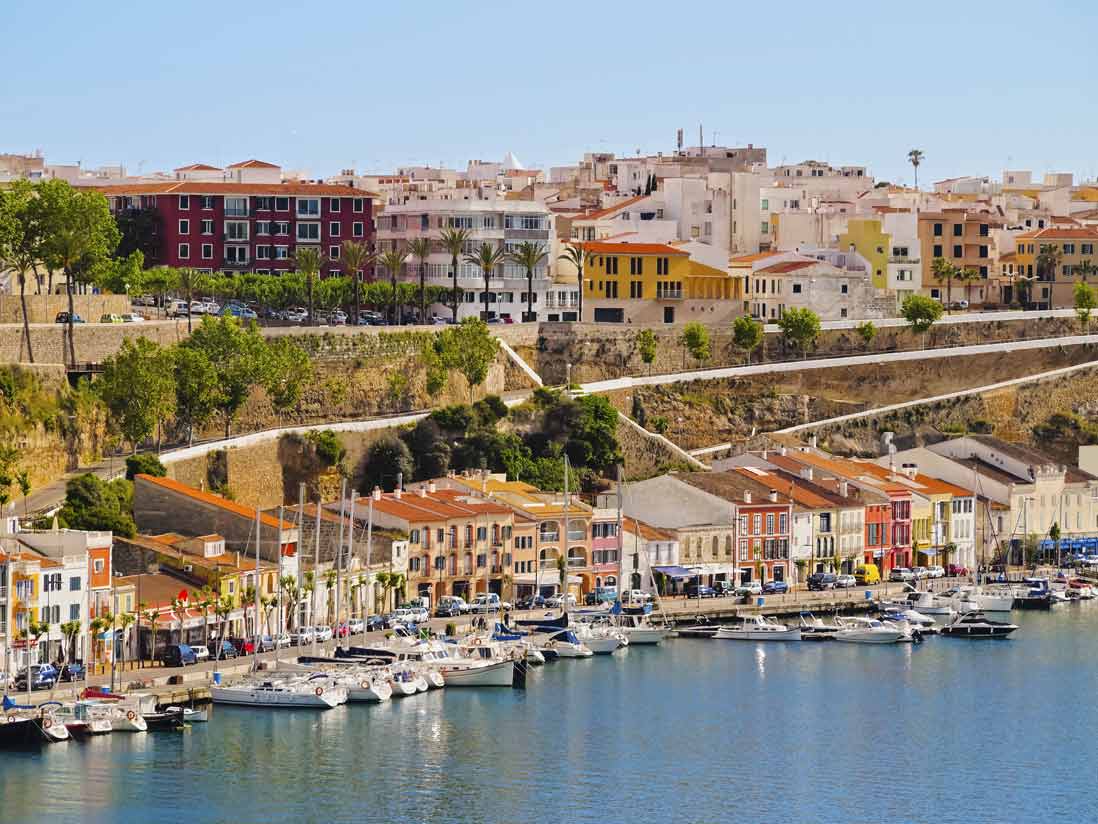 You may have also heard this be referred to as Maó, and it is one of the most historic ports in Menorca. In fact, you may be treated to its stunning beauty when you first arrive in Menorca as this is where the ferries come to dock. It's been a naval port since the third century BC, and Britain only relinquished Menorca from its empire in 1802. You can see this in the surrounding architecture and Saint Philip's Fort, which was involved in Menorca's conflict with Turkey. While plenty of tourists travel in and out of this port every single day, Mahon still somehow doesn't manage to lose its serene calmness.
Enjoy a Jeep Safari
If you want to explore Menorca with barely any effort expended, then traveling this beautiful island by Jeep Safari is one of the best ways to see as much as possible. However, this isn't just a 4×4 safari where you spend your trip spectating from the back seat. This off-road adventure will see you viewing cascading cliffs and gorges and going out for a swim in Menorca's infamously clear waters. Animal lovers will be pleased to know that you will also have the option to stroke some horses along the way, too.
Go paragliding.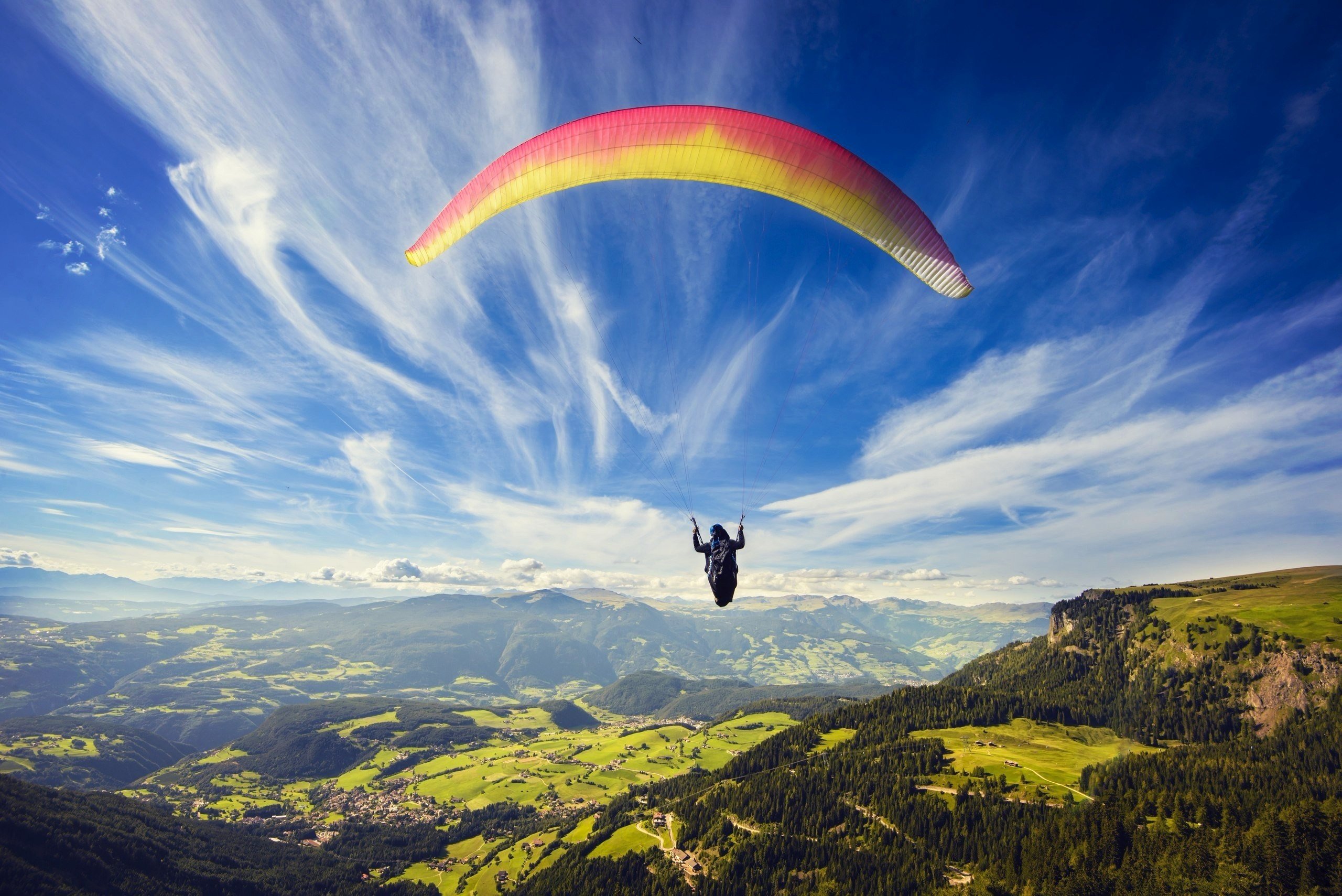 While Menorca may certainly be an island of leisure and relaxing on sandy beaches, it's also a great place to try one-in-a-lifetime experiences. If traversing its gorges by Jeep and swimming through its sparkling shallows wasn't enough, you can also sail through the air on a paragliding adventure. Even your start line is exciting, as you'll be leaping from the highest point on the island, Monte Toro. If the thought of jumping from the highest point in Menorca makes you weak at the knees, be reassured that you will be with an incredibly experienced pilot. The journey can last anything from 15-30 minutes, and you'll be guided the whole way down.
Menorca's stereotypes of being full of beautiful scenery and clear waters are all true, which means you'll enjoy gorgeous views with your Mediterranean food throughout your stay. If you have a taste for adventure or fine food, you won't be disappointed by this Balearic island. To make the most of it, try and enjoy a healthy combination of the island's history, its outdoor scenery, and fresh cuisine. Just remember to wear plenty of sun cream before spending your days among its stunning and varied landscape.