Sports
Messi Discloses The Reason Why He & His Long-Time Rival Cristiano Ronaldo Are Not Friends
We have seen many times that the fans of Lionel Messi and Cristiano Ronaldo have always tried their best to prove their favourite star as the greatest of all time (G.O.A.T.) and both the footballers have also left no stone unturned in proving that they are the best.
There is no denying the fact that they both are highly talented and legends in true sense. They are fiercely competitive which has helped both of them in becoming a better player as the feeling of competition has motivated them to push their limits further. As there is no third name in the football world which can prove to be a challenge for the duo, their rivalry keeps on getting stronger as they breaking each other's records.
How they are ruling the football world can be understood by the fact that they both share 10 Ballon d'Or trophies between themselves. They may be rivals when it comes to football but it is also true that they both respect and admire one another.
In an interview with Sport in Spain, Lionel Messi was asked whether he is friends with Cristiano Ronaldo. The Argentine star replied that he is not friends with Ronaldo because they have not shared the dressing room together.
In fact in the UEFA Champions League draw ceremony, both the footballers were sitting next to each other and Ronaldo praised Messi, saying that it has been 15 years that they both have been sharing stage together. Ronaldo further says that he doesn't think it has happened anytime else in football that the same two guys are on the stage for so many years, adding that it is certainly not easy.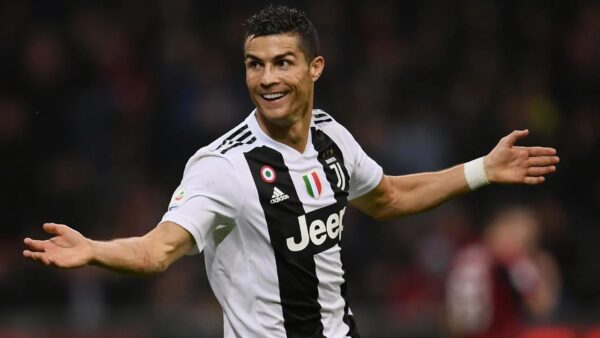 The Portuguese footballer further states that they both share a good relationship despite the fact that they haven't dined together but they may have dinner together in the future.
In response, Messi said that he never had an issue with Ronaldo and they both talked for a long time at a show recently. He says that he doesn't know whether they both will ever dine together given the fact that they have different lives and commitments. However at the same time, he also maintains that he will accept the invitation.
Here's a video in this connection:
Ronaldo: "We've not had dinner together yet, but I hope in the future!" 😃@Cristiano & Messi at the #UCLdraw 🤜🤛 pic.twitter.com/KOFY8680tU

— UEFA Champions League (@ChampionsLeague) August 29, 2019
Click to watch this video directly on Twitter
We don't know whether they will hang out as friends or not but it will certainly be a sight to behold! What do you say?
Share Your Views In Comments Below