Sports
Michael Vaughan Targets India For Not Willing To Travel To Brisbane, Gets Mercilessly Trolled
Michael Vaughan, the English cricketer, is known for taking a jibe at the Indian cricket team whenever he gets a chance and recently he has once again targeted the Indian squad over their unwillingness to go Brisbane for the fourth test if they have to face harder quarantine.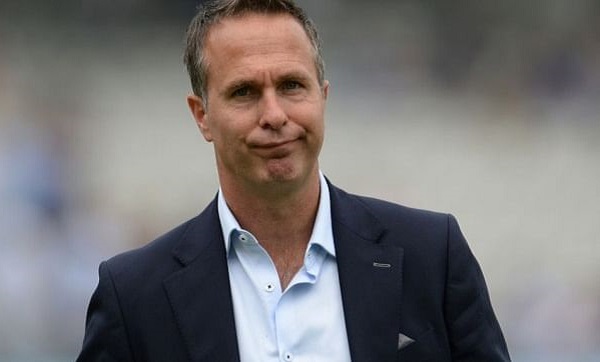 Vaughan has taken to the micro-blogging site Twitter and questioned whether team India is having problem with the restrictions or the pitch at Gabba, Brisbane. Michael Vaughan is trying to say that India must have had reservations for playing at Gabba because Australia hasn't lost even a single test match there in the last 33 years. He tweeted, "COVID restrictions or the Pitch in Brisbane they are concerned about?"
Covid restrictions or the Pitch in Brisbane they are concerned about ? https://t.co/5sfB1rQhfR

— Michael Vaughan (@MichaelVaughan) January 6, 2021
Twitterati was in no mood to take this tweet lightly and they once again came heavily on the English cricketer. Here are some of the selected tweets:
#1
I can ask the same in different way. Why are Aussies adamant to play at Gabba?? Don't they know to play in Sydney?? India will obviously agree to play at any ground in India. Why are Aussies afraid?

— Sai Krishna (@SaiKingkohli) January 6, 2021
#2
Idiot we have beaten them at Perth besides look at ur team unable to win single match and have audacity to mock India

— sameera madabhushi (@sameerasame) January 6, 2021
#3
How loose your thinking can be? It tells how scared Australia is, because if any pitch assists India even 10%, chances of Aus victories suffer a downward spiral. You can't play on any pitch in India and playing your old dirty tricks. Make some sense plz. Do u know MENTAL FATIGUE?

— Kane Army DSZ (@DeepTakkar3) January 7, 2021
#4
That's just one perspective you have highlighted. Other side being – Aussies are scared to play India elsewhere except Gabba.. kangaroo —> chickens

— Hannibal Lecter (@_theLazyGuy) January 6, 2021
#5
India atleast wins in Adelaide,MCG,SCG but England lost 5-0 in 2007,5-0 in 2010,5-0 in 2014,4-0 in https://t.co/B4WPfdMaHq shameless looser have worst record on any pitches in Australia🤣🤣

— Rohit Raj (@RohitRa73612924) January 6, 2021
#6
Your voice may have taste but your tongue has been falling very cheaply whenever u are giving any statement. You are neither a cricketing pundit nor any commentator 2 judge what India wants. Indian cricketer are treated here as the most valued celebrity in India. Health come 1st

— Pravin Ambure (@Pravin_Live) January 7, 2021
#7
Michael vaughan truly legend at the Gabba.. and expert in playing in Covid restrictions pic.twitter.com/b9PqaYiIJC

— Varun Ghatge (@varunghatge) January 6, 2021
#8
Don't Worry mate ,Next month England will play India in india that to In chennai that to against Ashwin+ jadeja 😆😆
First you said India will loose 10-0 in all formats ,then you said 4-0 in test
Then 3-1 , you have to change it again,
My prediction for Indvseng 4-0

— Swaraj Wankhede🇮🇳 (@wankhedeswaraj) January 7, 2021
#9
Concerned about the hooliganism of Queensland's health ministry against the Indian team which has been under bio bubble even since IPL started and this Aussie duffers can't even mange 100 cases and blaming Indian players.

— Aman Ghai (@Simply_Aman) January 6, 2021
#10
Don't fly much in the air because we all know if england goes to Australia , England will ne whitewashed and then you would say , Pitch is not good . So please no need of expert opinion

— Harshal Rudraksha (@Harshal___R) January 6, 2021
#11
Yes, you and @ECB_cricket knows Australian pitches very well since you were hammered in the last two Ashes visits 😂😂. @BCCI won the series 2-1 last time and its levelled 1-1* currently. Debate ends here

— Preetham Adimulam (@Preethamkumar5) January 7, 2021
#12
They have beaten Australia at Perth. Gabba pitch is least of their concern

— XADX12 (@666Oldmonk) January 6, 2021
#13
Haha. A team which has been most competitive against Aussies in their backyard will surely not be afraid of the pitch. Remember Perth? But if you want a few likes and share, sure you can tweet whatever you want 🙂🙂

— Cricket Enthu (@CricketEnthu) January 6, 2021
#14
Begani match m @MichaelVaughan Deewana😀😁😁

— abhi (@imabhi454) January 7, 2021
#15
No one here bothers about your opinion, predictions , advice because they are never on point neither they are correct.

— zubin sheth (@zubinsheth96) January 6, 2021
This is not the first time that Indian Twitter users have trolled Michael Vaughan. Earlier he claimed that the Aussies would clean sweep the test series when they won the first test match of the series and the English cricketer was slammed heavily after India won the Boxing Day test match. Even more amazingly, Vaughan also took a U-turn and praised the Ajinkya Rahane led Indian team at that time.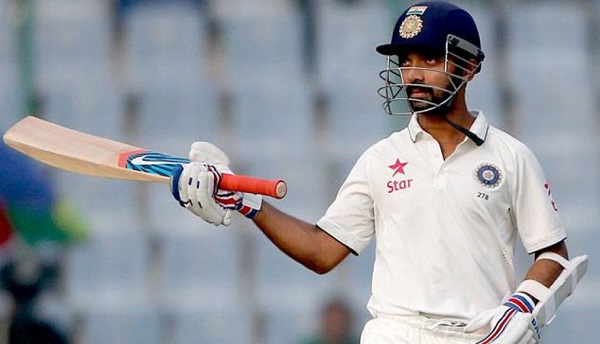 India has made it clear that the Indian team won't fly to Brisbane if the restriction rules are not eased over there because they are in no mood to undergo harder quarantine at the end of the tour. The Indian cricketers are living in the bio-bubble since the start of the IPL 2020 which was played in UAE. They have spent 14  days quarantine two times in the last 5 months, first in Dubai before the beginning of the IPL 2020 and then in Australia before the beginning of the series.
On the other hand, the situation of the coronavirus pandemic doesn't seem to be good in Brisbane as a weekend lockdown has been announced after a cleaner of a hotel was found infected with the lethal virus. The authorities are quite concerned and worried as UK variant has also entered the city.
The Gabba test seems to be doubtful until and unless the restrictions are eased out or it is shifted to any other venue.
Michael Vaughan must have got a good lesson for the time being from netizens. What do you say?