News
Modi Takes A Dig At Rahul Gandhi By Saying He's Suffering From Dyslexia, Netizens Are Not Happy
Now a days we often tend to find politics as a social medium of propaganda where urging the display of self power is quite common. As elections drew near we find politicians taking digs at one another to attract people's attention.
Amidst every political campaign and meetings and conferences, making fun of rival party leaders have become one of the most common strategy. We can easily find the political parties trolling each other, they leave no opportunity to do so. The same goes for our Prime Minister Narendra Modi and Congress President Rahul Gandhi.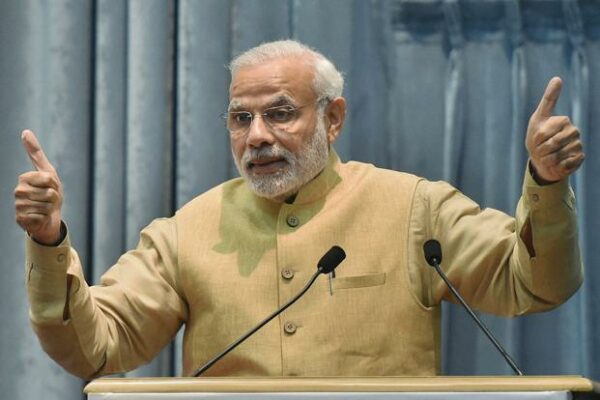 We have seen many occasions where Rahul Gandhi trolled PM Modi. He shared a picture of Modi's lookalike, he even hugged him during a Lok Sabha session and very recently accused him of delaying the Rafael Deal, which resulted the IAF using old jets.
Now, Prime Minister Narendra Modi addressed students from all over India at a live session held at IIT Kharagpur on March 2-3. Smart India Hackathon 2019 grand finale saw more than 1,300 teams from 48 different centers, competing for the final prize.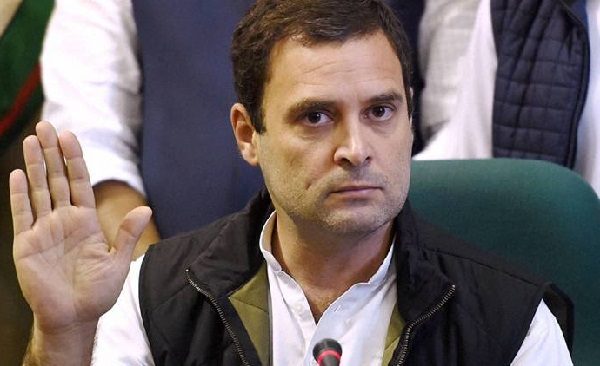 There during the live interactive session a student was explaining to our Prime Minister that how she is working for dyslexia patients who has trouble while reading and writing though they are very intelligent and creative. To this he took a jibe at Rahul Gandhi and hinted he maybe is suffering from dyslexia, which if gets better will make his mother very happy.
This comment was not very well received by the people. It is insensitive and a shameful act displayed by our PM, is what the comments read for itself. Humans who are suffering is strong enough to embrace it by bravely fighting with it. It takes courage and respect to see this.
#1
Parents of dyslexia children may be fuming at this man's insensitivity and his obsession with @RahulGandhi. Don't have words to describe what sort of PM we have

— Chetan Chauhan (@chetanecostani) March 3, 2019
#2
During interaction with students sitting at IIT-Kharagpur, Narendra Modi took pot shots at Rahul Gandhi. Modi thinks Rahul Gandhi suffers from dyslexia.

This is shameful conduct by PM in front of students.

— Rohin Makkar (@rohino) March 3, 2019
#3
@PMOIndia @narendramodi modi hello… pls learn first.. and u can t make fun out of any humans.. 😡😡 A learning disorder characterised by difficulty reading.
Learn more at https://t.co/vFB9tfonhL

— Sudhakar VJA (@SudhakarVja) March 3, 2019
#4
True. This is shameful. The child was explaining to him what is dyslexia and Modi decided to make fun of it. In poor taste.

— Rajesh Gupta (@imrajesh) March 2, 2019
#5
Dyslexia is no joke..
Ignorant Modi

— Ayaz Mehmood (@Agent53a) March 3, 2019
#6
Sorry this is not the India or the new India I want to be in.
Where the PM makes fun of dyslexia just to target the opposition. Shame on you Modi. https://t.co/8ivCyMkw6k

— Sailesh Patnaik (@Saileshpat) March 2, 2019
#7
#Breaking Narendra Modi insukts differently able children, mocks kids with dyslexia. Nothing worse than this. Hitting a new low everyday. https://t.co/v1t4PfTRgm

— Sanjukta Basu (@sanjukta) March 2, 2019
#8
Just like Trump mocked a reporter with disabilities, India's Prime Minister Modi mocks a student with dyslexia. https://t.co/OpLzM10M95

— EV Now (@EVNow) March 2, 2019
#9
Mani Shankar Aiyar Was Right About @narendramodi..Making Fun Of Dyslexia Affected Ppl..Neechta Ki Hadd Hain..Modi Ji..Aaj Aap PM Hain, May Mein Kuch Ho Sakta Hain..Apni Varanasi Ki Seat Bacha Lo..Khuda Se Daro!
Phele Jo Thakht Pe Nashin Tha..Ussey Bhi Khuda Hone Ka Bhram Tha! 😡 https://t.co/RDqwpaCkiG

— iAmMusa (@onlyursmusa) March 3, 2019
#10
A Prime Minister mocking dyslexia is nothing short of insensitive and shameful. Nothing funny or 'savage' in it.

— Roshan Rai (@RoshanKrRai) March 2, 2019
So, what are your views on this matter?
Share Your Views In Comments Below