Bollywood & TV
"Mogambo Khush Hua": Here's The Real Story Behind The Iconic Dialogue From Mr. India
The defining moment in Amrish Puri's career would be the character of Mogambo, in the cult film Mr. India. While Anil Kapoor certainly charmed everyone in the film, Mogambo's dialogue "Mogambo Khush Hua" went on to become a household favourite.
From kids to adults, everyone seemed to be chanting this dialogue. Years may have passed, but this dialogue remains as iconic as ever and in fact, people still refer to it from time to time.
As a matter of fact, Javed Akhtar must be credited for creating two of the most iconic villains in the history of Hindi cinema – Gabbar Singh and Mogambo.
Surprisingly enough, both characters have iconic dialogues which still resonate today.
There's an interesting story of how the dialogue came into being. Javed Akhtar was entrusted with the creation of the character, and it was an immense task.
One day, director Shekhar Kapoor asked Javed Akhtar about his progress with the character. Akhtar remained silent for a moment before uttering the dialogue, "Mogambo khush hua."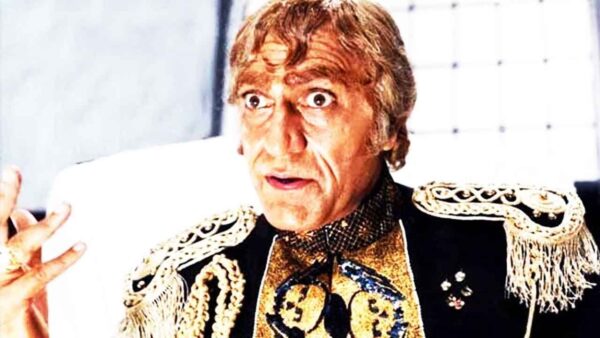 Kapoor did not understand the significance back then and thought there must be more to the character than this seemingly simple dialogue. But as Akhtar reassured him, this dialogue would go on to achieve iconic status.
And it sure did.
And it was Puri's talent which really added the x-factor to the dialogue. He perfectly understood what the character required and it was his versatility which gave the dialogue the "oomph" factor it needed.
Share Your Views In Comments Below