Sports
Morgan, Buttler & McCullum Feel The Heat For Mocking Indian English As Their Old Tweets Go Viral
A person should be careful while using the social media networks otherwise he may get into trouble for a mistake which he might have made long time back.
The English cricketer Ollie Robinson has made his dream debut in the test match against New Zealand as he has taken 4 wickets in the first innings and in the second innings also, he has been performing well with 3 wickets. However now he may not be playing the second test match despite performing so well because the English and Wales Cricket Board (ECB) may impose a fine or ban or a combination of both on him because of the racist and s*xist tweets that he made in 2012.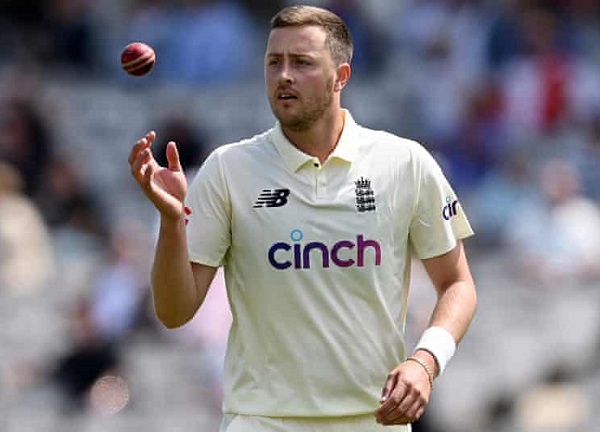 Just before the first test match, the cricket teams of England and New Zealand came together for Moment of Unity and pledged that they would condemn each and every act of racism. Soon the old tweets of Ollie Robison went viral in which he made racist and s*xist comments and created an embarrassing situation for ECB. Though Ollie Robinson has issued an apology for the remarks that he made 8 years ago and tried to convince the public by saying that he is neither racist nor s*xist, this storm doesn't seem to settle down soon.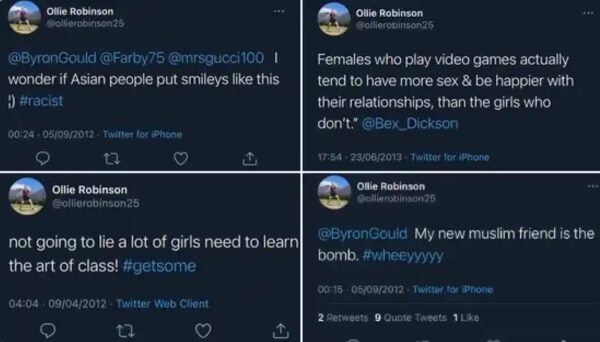 If things go like this, it is also possible that some senior English cricketers such as Eoin Morgan and Jos Buttler may also feel the heat as they have made fun of the Indian English in the past on the micro-blogging site Twitter. Many Indians are not good in the English language and they speak and write broken English and both these cricketers mocked the Indian English in the past.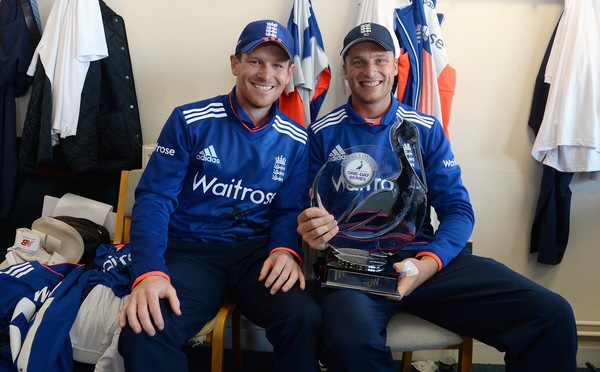 As both these cricketers have been associated with the IPL for quite a long time, such behaviour was not liked by the Indian fans and they demanded an action against them. Another person who may also face consequences because of his old tweets is the former New Zealand cricketer Brendon McCullum.
Here are some old tweets of Eoin Morgan, Jos Buttler and Brendon McCullum in which they have made fun of the Indian English: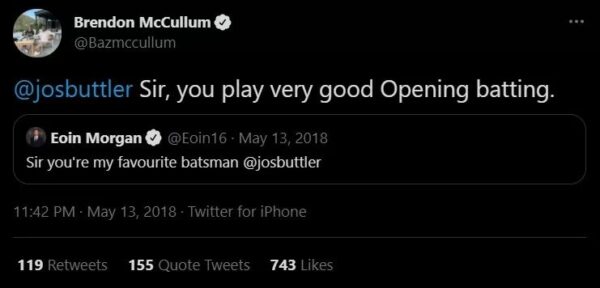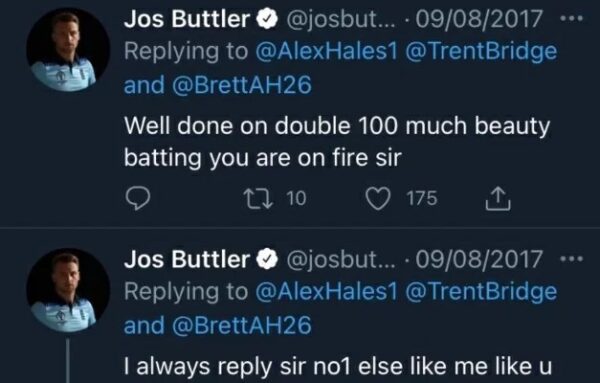 Let's see whether this issue will be dealt strictly by the ECB and the concerned cricket boards or it will be left unaddressed. What are your views in this regard?
Share Your Views In Comments Below