Everyone associated with Bollywood has a fair share of gossips and glamour. Rumours are like the shadow of the Bollywood celebs. Every celeb has at least once been in trend due to a rumour. Be it a fake engagement for movie promotion or the two well-known celebrities getting married secretly. These days the celebs are trolled so severely that many have preferred maintaining a distance from social media as well. Sometimes the rumours are shocking while sometimes they cause a laughter riot.
Shah Rukh Khan and Priyanka Chopra's marriage
This news turned the world upside down. Everyone idolizes SRK as an ideal father and husband and his due to this rumour his image was in danger. Some said that they both settled down in Hollywood but after that Gauri Khan came to SRK's rescue and sorted out the matter.
Kangana Ranaut used the power of black magic on her boyfriend
This tale is about Adhyayan Suman who is hard to believe. Right from mixing menstrual blood in his food to other unbelievable practices Kangana did all of this so that he never leaves her.
Kajol and Ajay Devgan lived separetly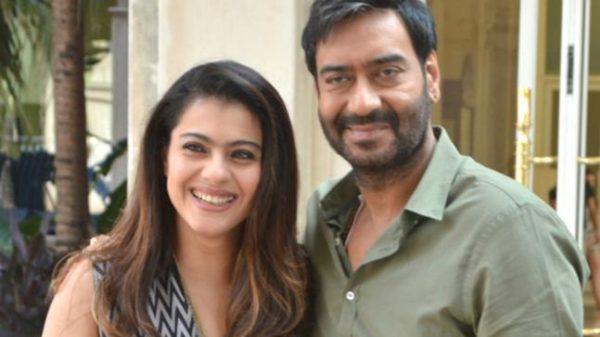 People look upto this perfect couple of Bollywood. After a successful career they two are acting as responsible parents too. According to the rumours Ajay had an affair with Kangana due which Kajol was living separately. Some say that this rumour was right but still whenever they appear in public they never express this truth.
Karan Johar shared a love relationship with Sidharth Malhotra
Karan was the one who launched Sidharth through Student of the Year. But sources said that he was in a relationship with Karan. Even after all this, they both are great friends.
Sonakshi Sinha's real mother is Reena Roy
Sonakshi Sinha slightly resembles Reena Roy. Reena and Sonakshi's dad had an affair, so people say that she is their child. But in an interview, Sonakshi said that she looks like her mom.
Priyanka Chopra had a plastic surgery done
It is common for the celebrities to go under the knife to enhance their beauty. As per the gossipers, Priyanka had a plastic surgery done to look more beautiful. She had to go under a nose job and shoulder surgery.
These are just rumours but they grabbed a lot of headlines. Do you have any more to share with us?
Share Your Views In Comments Below