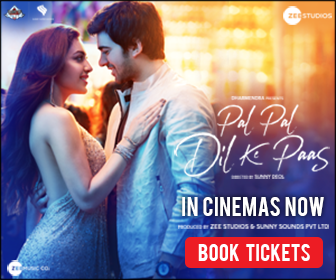 Our Rating: 3.5/5
IMDb Rating: 8.3/10 from 26 users
Genre: Action-Thriller
Cast: Anushka Sharma, Neil Bhoopalam, Darshan Kumar
Director: Navdeep Singh
Plot:
The movie HN10 is not for light hearted people. It  shows a disturbing portrait of an inherently violent village on the edge of a glittering boomtown. The plot of the movie is based on how a woman can take on a society full of men who want to kill her, molest her and even ask her to not look at them in their eyes.
The story revolves around the life Meera (Anushka Sharma) and Arjun (Neil Bhoopalam) who are  a happy couple.
The story starts when once Meera was at a part, and get a call. She decided to leave alone, and while she was driving on the Highway, she is attacked by a group of unknown men. After this incident, the police officers recommends here to keep a gun with her for her safety.
Arjun plans a holiday tour to pull Meera out of her vulnerable phase to celebrate Meera's birthday. On their way, on NH 10, they decided to stop at a Dhaba to feed their hunger.
There they witness a group of men beating a young couple. Arjun tries to interfere but is slapped and pushed back, asked to stay away because one of the guys says that the girl is his sister. Depressed by this incident, Arjun goes behind those men. Meera pleads him not to but he insists he wants to teach the villagers a lesson.
They soon gets struck in a deserted place, where Arjun took Meera's gun and asks her to stay in. What he witnesses is another case of honor killing in Haryana.Satbir (Darshan Kumar) was the leader of those men, and now Arjun and Meera lost their car, their gun and now the only option is to run from the men who wont think twice before killing them.
Star Performances:
Anushka Sharma showed incredibly strong performance laced with intense vulnerability. The dialogues spoken by her like were incredibly outstanding.
Neil Bhoopalam was like a typical husband who does not like his wife smoking yet loving enough to gift her a pack of it. Neil does his job quite perfectly. He later became an unreasonable guy who walks straight into trouble, but does the job well.
Darshan Kumar, comes out strong enough especially in one particular scene where he kills his sister's husband in a barbaric manner.
Final Verdict:
NH10 is a revenge drama that's definitely not for the fainthearted. It has some action packed scenes with a lot of blood and vulgarity. NH10 is a power packed revenge drama.
Its a must watch for you if you like the acting of Anushka Sharma and if you are action and revenge drama lover.
But don't watch it if you don't like blood and torture and are a light hearted person.
Share Your Views In Comments Below