Sports
Did MS Dhoni Abuse Manish Pandey & Said Bsdk Idhar Dekh Le, Udhar Kya Dekh Raha Hai?
Stump mics are just superb! In fact, they add to the entertainment quotient of the game. Often, we have heard cricketers discussing plans and strategies of their game.
We were surprised with Virat Kohli had abused on the mike and said "BC, G**nd phatt jayegi". Some trolled him, while some praised him for being a tough Delhi da Munda. After that, we had heard Dhoni addressing Virat as "Cheeku" on the mic.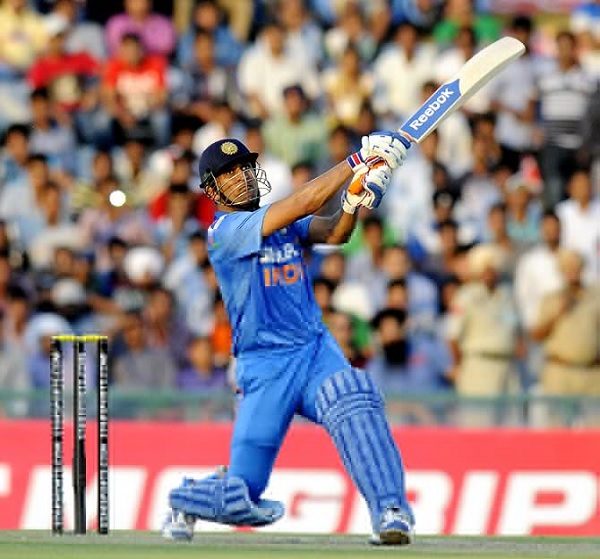 Today, during the 2nd T-20 Match at Centurion, South Africa, Dhoni was heard abusing Manish Pandey. Theirs was a 5th wicket partnership; the duo had scored 98 runs. When the score was 171/4, we got to hear the most surprising word from Dhoni.
He told Manish Pandey, "Oyee.. Bho*dike Idhar dekh lae (Bole they na idhar dekhne), udhar kya dekh raha hai.. Main Idhar khada hu na Batting Kar Raha."(Look here, why are you looking there… I am standing at batting end)
During 1st delivery of 20th over, ball was hit at leg side by Manish Pandey and after completing a single, Manish Pandey was looking towards the fielder instead of looking at MS Dhoni. So this is when MS Dhoni had to use this gaali.
Here's the video;
https://twitter.com/iamchetss/status/966368633772425216
Click here to watch the video directly on Twitter.
And on the very next ball, Dhoni hit a six. However, seeing this video, epic reactions are coming in.
Epic!
https://twitter.com/iamchetss/status/966374342446624768
Mahi way!
https://twitter.com/iamchetss/status/966372558839857152
Haha!
@Anubhav_024 Kaha tha Kohli sabko bigad dega. Ab on field Dhoni bhi Bhosdike bol raha hai ! Par gusse ka fayda hua next ball be 6.

— Celeritas Lucis (@TheSaurabhKrS) February 21, 2018
Rare!
@GajaAnjani Angry Dhoni !!! Rare footage….

— Eric Dastoor (@EricDastoor) February 21, 2018
But wait, there are debates that Dhoni didn't use the cuss word. One person from Jharkhand tweeted;
he is not telling…bhosdike….he is telling…'bole the na idhar dekhne…udhar dekh raha hai…here is jharkhand we speak like that bole the..kiye the etc.

— Vikas Kumar (@vprabhat) February 21, 2018
It could be either of the two. What do you personally feel?
Share Your Views In Comments Below