Sports
MS Dhoni Hands Over CSK's Captaincy To Ravindra Jadeja, Cricket Fraternity & Fans React
An era has come to an end today as MS Dhoni, the second most successful skipper of the IPL, has given up the captaincy of Chennai Super Kings and Ravindra Jadeja has been appointed as the new skipper of the team. The IPL 2022 is going to start in a couple of days and it will be the first time since 2008 that the Chennai franchise will start the tournament without Dhoni's captaincy.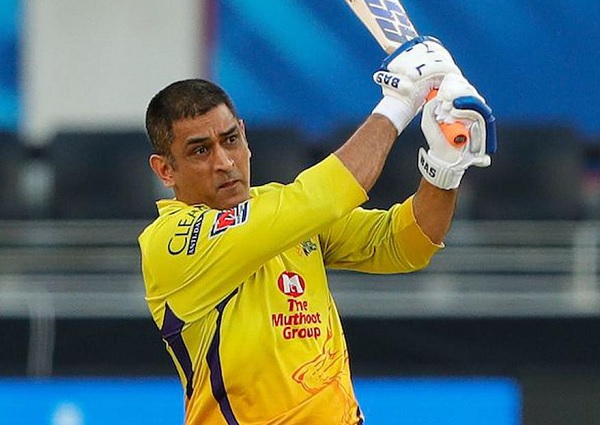 Ravindra Jadeja will become the third cricketer to lead CSK as till now, the Chennai team has played only under Dhoni or Suresh Raina's captaincy. Raina was Mahi's deputy for more than a decade and he led the team whenever the latter was not able to play.
Dhoni has led CSK since the inaugural edition of the tournament which was played in 2008 and in the last 12 years, the Chennai team has played 204 matches under his leadership, out of which they won 121 and lost 82, reached finals 9 times and won 4 times. However, the record would have been better if CSK had not been banned from the league for 2 years, i.e., in 2016-17.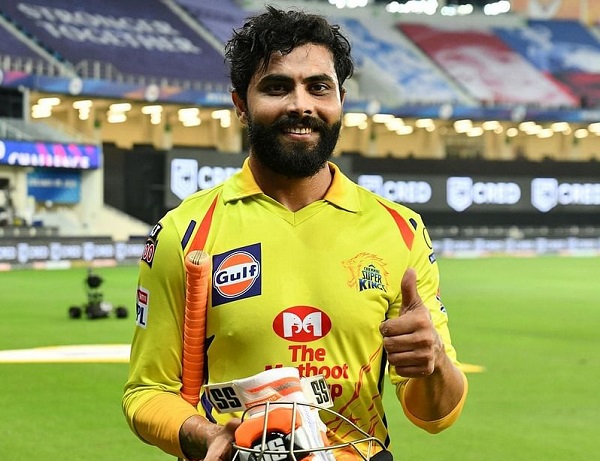 The announcement of Dhoni handing over the captaincy to Ravindra Jadeja was made through the official Twitter handle of the franchise. Here is the tweet:
📑 Official Statement 📑#WhistlePodu #Yellove 💛🦁 @msdhoni @imjadeja

— Chennai Super Kings (@ChennaiIPL) March 24, 2022
It is definitely an emotional moment for the Yellow Army fans because for majority of them, CSK is all about Dhoni and though everyone knew that Mahi won't be staying there for long, it was still a rude shock for many. A number of fans are upset that Dhoni won't be leading the team but this was bound to happen because age is not on his side but the good thing is that we will still see him play as he will reportedly be a part of the team for 2 more years.
Check out how people from the cricket fraternity and fans reacted over the big news:
#1
MS Dhoni leaving CSK captaincy and continuing as a player: #IPL2022 pic.twitter.com/auPPAtvxM3

— Wasim Jaffer (@WasimJaffer14) March 24, 2022
#2
Can think of a better replacement skipper for MS Dhoni than the Rockstar @imjadeja !! #IPL2022

— Michael Vaughan (@MichaelVaughan) March 24, 2022
#3
Dhoni handing over the captaincy is big news (after all he is CSK!) but not entirely surprising given the person he is. I don't think he will play every game either. Just like him. (Will miss those wonderful presentations with him though!)

— Harsha Bhogle (@bhogleharsha) March 24, 2022
#4
#MSDhoni quits as captain never in a million years did i think it was possible! What a leader @msdhoni has been and what a legacy he leaves for @imjadeja to carry the baton of the best team in the Ipl by a mile @ChennaiIPL!

— Kris Srikkanth (@KrisSrikkanth) March 24, 2022
#5
MS Dhoni: Captain, Leader, Legend 🏆#Dhoni pic.twitter.com/oAdnroLbia

— Ram Muthuram Cinemas (@RamCinemas) March 24, 2022
#6
Timing has always been the key for MS. Well done on your leadership and mind blowing results over the years for CSK. Would like to see him finish on a high.

— Irfan Pathan (@IrfanPathan) March 24, 2022
#7
Man I was literally thinking today how cool it is we still get to see MS Dhoni slay as CSK skip! The captaincy is in safe hands with Jadeja. But it hurts my heart a little knowing Mahi is in the winding down phase of his career. He's given the game so much & gives us so much joy!

— Chloe-Amanda Bailey (@ChloeAmandaB) March 24, 2022
#8
Many congratulations to @imjadeja .. The beautiful rewarding phase he's going through just got a level up. The stage is set, rockstar .. #IPL2022

— Jatin Sapru (@jatinsapru) March 24, 2022
#9
Mahendra bahubali gives up the crown. He'll now only serve the kingdom.

— KSR (@KShriniwasRao) March 24, 2022
#10
Dhoni leaving captaincy after winning the the IPL trophy is typical vintage Dhoni. Going only after the job is done.

— Sagar (@sagarcasm) March 24, 2022
#11
All CSK fans RN pic.twitter.com/NtXeB41poY

— GAURAV (@ngaurav21) March 24, 2022
#12
IPL 2021 – the last time both MS Dhoni and Virat Kohli played as the captains against each other. pic.twitter.com/ov5IxlF7x2

— Mufaddal Vohra (@mufaddal_vohra) March 24, 2022
#13
I remember when csk win in 2021 , Ms dhoni said that "job done" in the middle of celebration 😭 and now that is hit me hard💔

— Chikku 🇮🇳 (@SP_Acharya_06) March 24, 2022
#14
Fans never ready for this one 😐😐#captainforever

— jeel patel (@0Jeel) March 24, 2022
#15
MS Dhoni as captain in the IPL:

Matches – 204.
Won – 121.
Lost – 82.

IPL trophies – 4.
IPL Finals – 9.

– One of the greatest ever captain in the history. pic.twitter.com/lnQZjZNXgB

— Mufaddal Vohra (@mufaddal_vohra) March 24, 2022
Mahi is one of the best skippers that the Indian team has ever had as he is the only skipper to win three major ICC trophies, 2007 ICC T20 World Cup, 2011 ICC World Cup and 2013 ICC Champions Trophy.
Ravindra Jadeja who has been playing under Dhoni's captaincy since 2012 in CSK certainly has a big responsibility on his shoulders now but the Rockstar has proven his worth time and again and fans are quite hopeful that he will deliver as a captain as well.
Share Your Views In Comments Below