Sports
MS Dhoni's Jabra Fan Walked 1436 KM To Meet Him, What Mahi Did Will Win Your Heart
The former Indian cricketer MS Dhoni who is ranked as one of the most successful Indian skippers of all times has a huge fan following all across the globe and there is no shortage of his ardent fans who can cross any limit to meet their favorite cricketer.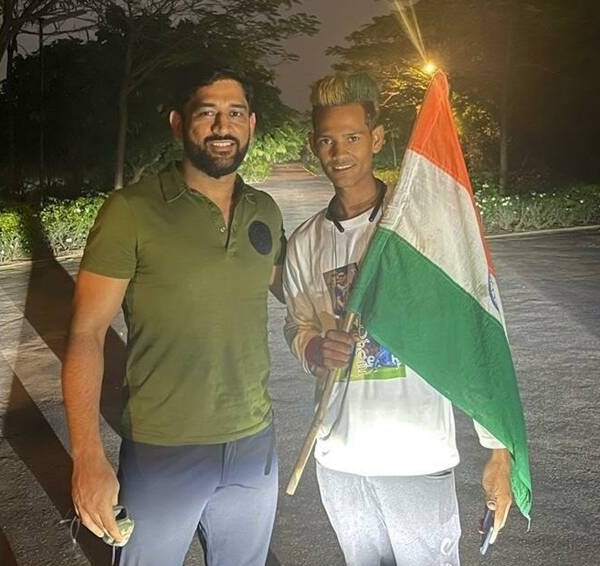 Recently, a fan of MSD from Haryana has covered 1,436 km on foot to meet his idol and what Dhoni has done for the fan will win your heart and make you respect Thala even more than ever.
The name of the fan is Ajay Gill and he is from village Jalan Kheda which is in the Hisar district of Haryana. This 18 years old passionate fan of Mahi works as a barber in his city and also loves to play cricket.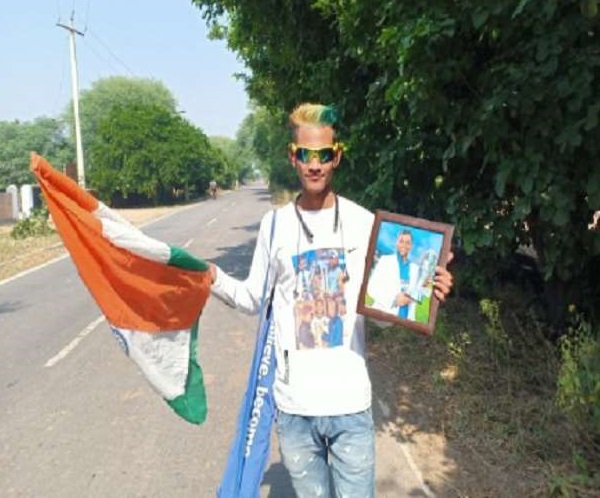 When Ajay Gill reached Dhoni's farmhouse in Ranchi, he was welcomed by Mahi with open arms and Dhoni not only let Ajay Gill click photos with him but also arranged for his stay in the farmhouse. "I love you" was the only thing that Ajay was able to speak when he first met Dhoni!
The fan also revealed that he stopped playing cricket after Dhoni took retirement but after meeting the legend, he would once again begin playing cricket and focusing on the game as he wants to become a professional cricketer. MS Dhoni also arranged for the return flight ticket for Ajay Gill who has got "Dhoni" written over his head with his unique hairstyle and there is no denying that he will certainly cherish this meeting throughout his life.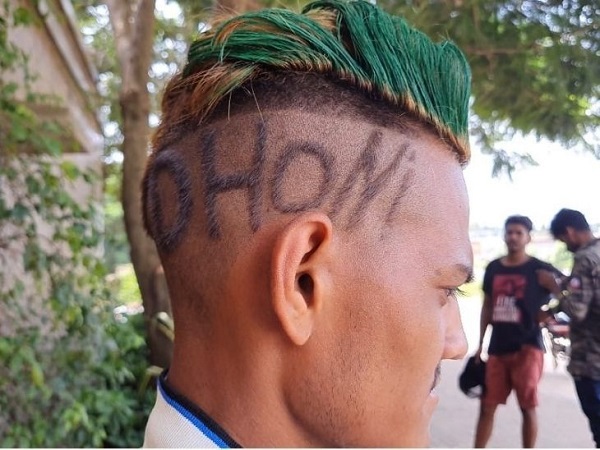 This is not the first time that Ajay Gill travelled on foot to meet his idol; earlier in August he reached Dhoni's farmhouse after covering the huge distance on foot only to get disappointed as MS Dhoni was away for playing in the second leg of the IPL 2021.
At that time, he sat outside the farmhouse and he was then noticed by some onlookers including a businessman who not only convinced Ajay Gill to return home but also booked his flight ticket.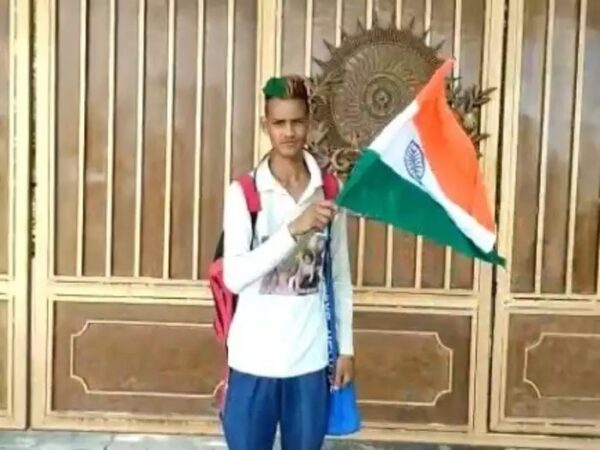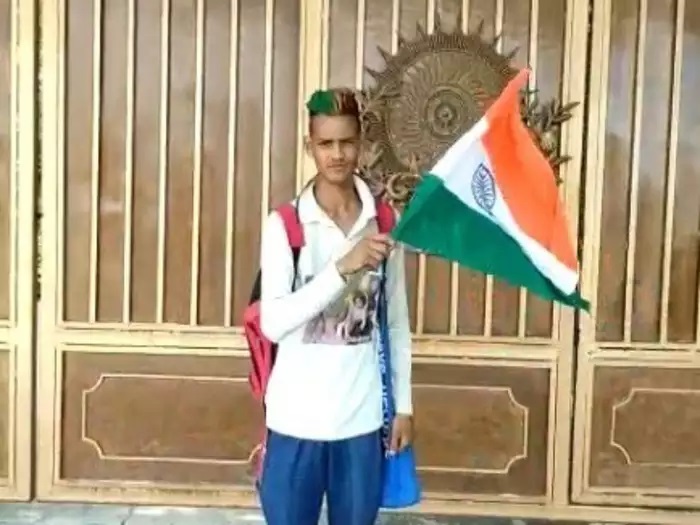 MS Dhoni is quite special so it is no surprise that his fans do such crazy things to meet him. What do you say?
Share Your Views In Comments Below