Bollywood & TV
Mumbai Police Uses K3G's Epic Scene Ft. Kajol & Farida Jalal To Convey Cyber Security Message
Mumbai Police is considered to be one of the best police departments of the world and it is also ruling the social media networks with its funny yet educative memes and posts. It has always come up with unique ways of making people easily understand things which are related to important issues such as phishing, online frauds, cyber security, etc.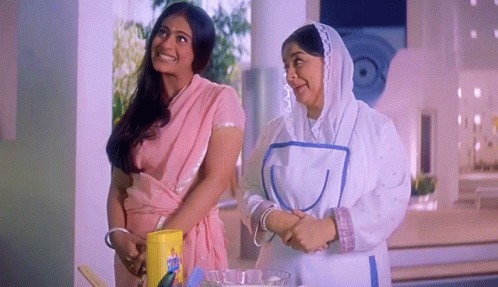 Recently, a clip from Karan Johar directed "Kabhi Khushi Kabhie Gham" was used by Mumbai Police for making people aware of the harmful effects of having cookies in their system. Mumbai Police posted the clip with the caption, "Humesha cyber safety, never gham. Third party cookies can leave you vulnerable and should be declined or deleted. आम्ही बिलकुल 'मजाक' करत नाही आहोत! कोणत्याही संकेतस्थळावर आपल्याला 'कुकी' दिसल्या तर तुम्हीही असेच करा! #CyberSafety"
While the actress Kajol and Farida Jalal are talking about cookies (biscuits), Mumbai Police is talking about Internet cookies or web cookies which are small blocks of data that are created by a web server when a user is visiting a website. There are various types of cookies such as authentication cookies, tracking cookies, etc. and third party cookies can be of great concern as they not only record the browsing history of the user but also provide enough data to the hackers.
Released in the year 2001, "Kabhi Khushi Kabhie Gham" was a commercial success on the box-office and it starred Amitabh Bachchan, Shah Rukh Khan, Hrithik Roshan, Jaya Bachchan, Kajol and Kareena Kapoor Khan in lead roles.
Great way to go, Mumbai Police!
Share Your Views In Comments Below