News
Mumbai Police's COVID-19 Awareness Tweet Using Dhoni's Iconic WC2011 Shot Is Bang On
Majority of the Indian citizens may have been sitting inside their houses as the Indian government has imposed a 21-days lockdown in order to save the citizens from coronavirus but there are many people who are working day and night to fight coronavirus pandemic. While we acknowledge the efforts that are being made by the doctors, nurses and other medical staff, we just can't ignore the hard work that is being carried out by the Indian policemen who are on the roads so that everybody remains indoor.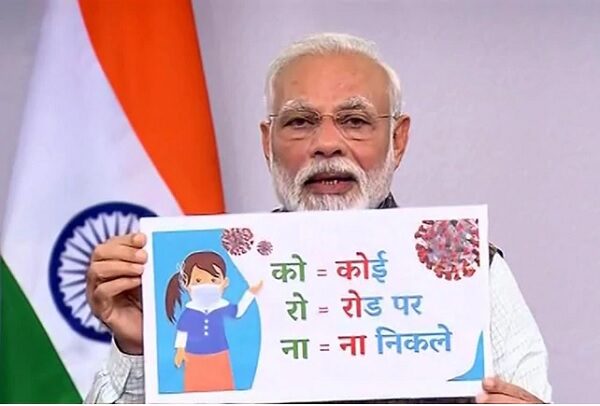 We have seen many videos in which policemen are requesting people to stay at home and they are also supplying food to those who are homeless and poor. Mumbai Police is also using its social media networks for spreading awareness about COVID-19 and asking people to stay at home as it is the best way to save ourselves from coronavirus.
Yesterday, Indian cricket fans celebrated the ninth anniversary of India's World Cup victory in 2011 and everybody recollected the favourite moments of the final which India played against Sri Lanka. One of the most favourite moments of the final was the winning shot which was played by MS Dhoni. Mahi was the skipper of the World Cup winning Indian squad and he hit a six to finish the match in the final at Wankhede Stadium, Mumbai, which led to India winning the World Cup second time, 28 years after it emerged to be victorious for the first time, i.e., in 1983.
Mumbai Police used that shot and posted it twice in its same tweet with two different messages and dates. In the first photo, the date was 2 April 2011 and the message was, "We sat at home till India successfully chased its target" while in the second image, the date was 2 April 2020 and the caption read, "We're sitting at home, waiting for India to chase our target out".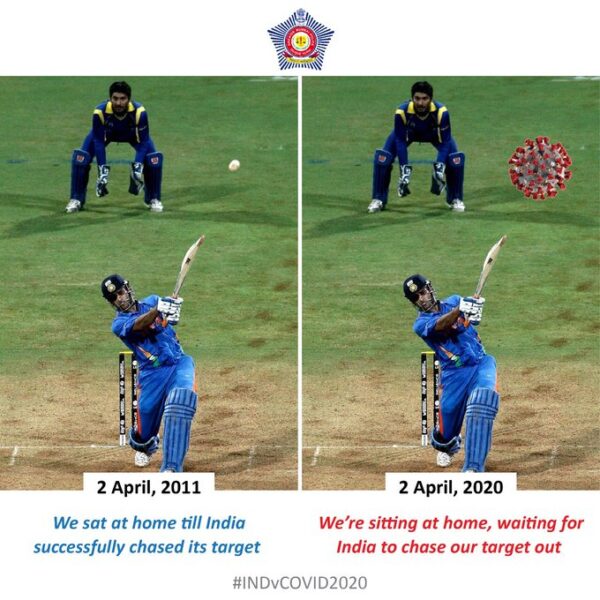 The caption with which Mumbai Police shared the tweet is, "India, let's finish it off in style! #INDvCOVID2020 #TakingOnCorona"
India, let's finish it off in style! #INDvCOVID2020 #TakingOnCorona pic.twitter.com/IYlGSiefGo

— Mumbai Police (@MumbaiPolice) April 2, 2020
With this simple tweet, Mumbai Police gave a strong message, asking people to stay at home as this is the best way to get saved from the transmission of this virus.
The number of infected persons in India has crossed the 2000 mark while more than 50 have lost their lives; this makes it more important for all of us to follow the instructions given by the government and medical experts completely.
Stay at home, stay safe!