Sports
Murali Vijay Got Trolled Like Never Before For His Wish To Have Dinner With Ellyse Perry
Murali Vijay, the Indian cricketer who is presently not in the Indian squad had a live Instagram session with his IPL team Chennai Super Kings as IPL 2020 has been postponed indefinitely after the lockdown got extended till May 3 by the Indian government.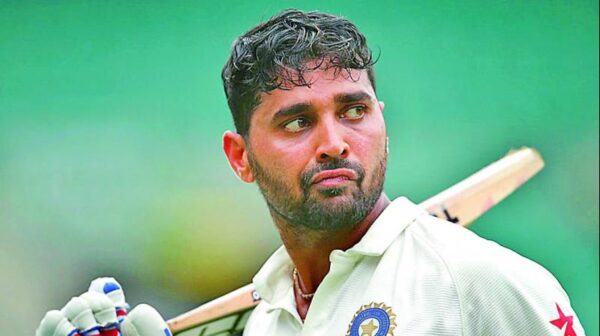 During the live session, he was asked to name two cricketers with whom he would like to have dinner. The first name that was taken by Murali Vijay was of Australian woman cricketer Ellyse Perry; the Indian cricketer not only expressed his desire to have dinner with the Australian female cricketer but he also called her beautiful.
Ellyse Perry is an all-rounder and a lot was expected from her in the T20 World Cup but she had a disappointing tournament as first, she was not able to perform well and then she also got injured. However, she was there to cheer her team in the finals which Australia played against India and won.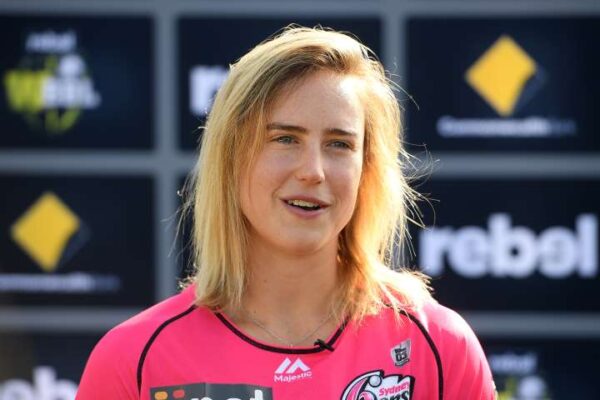 Many Indian cricket fans didn't like that Murali Vijay took Ellyse's name and they trolled him mercilessly. While some took a dig at Murali with the reference of Indian cricketer Dinesh Karthik, few others warned Vijay that Ellyse's husband is a rugby player.
Here are some of the most hilarious tweets in this regard:
#1
"No Perry… No" : Dinesh Kartik 😂

— Pradhumn : the CricFreak (@pradhumn_pratap) April 15, 2020
#2
Ellyse Perry's husband:#Cricket pic.twitter.com/iOBXekQ7lx

— CricBlog (@cric_blog) April 15, 2020
#3
Karthik to Perry's Husband:https://t.co/30Poetci6K pic.twitter.com/xs9RqxkDMy

— Gurpreet Singh Ghai (@GSGhai) April 16, 2020
#4
Mr. 'Steal yo gal' is back in the business

— Naitik Purani (@RedNaitik) April 15, 2020
#5
He once jokingly said exact same to dinesh kartik about his wife 🤭

— Keshariya Balam (@KESHARIYABALAM) April 15, 2020
#6
Her husband is no DK. Hez a rugby player. Careful!! 🐂 https://t.co/7Hvr4L5dc3

— Cursed Spidey (@MrStarksPeter) April 15, 2020
#7
Elyse Perry's husband: pic.twitter.com/mLYbR22W3a

— अहम् अजेयास्मि ! (@who_is_ajay) April 16, 2020
#8
Ellyse Perry 😀 pic.twitter.com/2lBFfQWFql

— Adam Dhoni (@AdamDhoni1) April 17, 2020
#9
Hardik pandya toh bekar ka badnaam hai..this guy..😂 https://t.co/e0yli024EJ

— Santosh k (@Santossskk) April 15, 2020
#10
#Cricketmemes
Murali Vijay: "I wna have dinner with Ellyse Perry, shes so beautiful"
*Meanwhile
Matt Toomua & Dinesh Karthick pic.twitter.com/1eZrHCIQ9X

— Vishal Sarkar 🇮🇳 (@kingv143) April 15, 2020
#11
Someone should tell DK's story to Perry's husband before it's too late pic.twitter.com/wH5znNSyX9

— Adam Dhoni (@AdamDhoni1) April 17, 2020
Just to inform, Murali Vijay and Dinesh Karthik used to be friends at one point of time but then their relation strained as the former had an affair with the latter's wife. Dinesh Karthik divorced his wife and now Murali is married to Karthik's ex-wife.
Talking about the second name that was taken by Murali Vijay, it was of Indian cricketer Shikhar Dhawan as the latter is a fun-loving guy. Murali Vijay also says that they both will converse in different languages; Shikhar will speak in Hindi while he will talk in Tamil.
Murali Vijay's comeback in the Indian team seems difficult now as Shubman Gill, Prithvi Shaw and Mayank Agarwal have already impressed the selectors.
Share Your Views In Comments Below