Entertainment
'My Name Is RaGa' Teaser Out. After Modi, We're Now Getting A Rahul Gandhi Biopic
It seems to be the year for political biopics. After PM Narendra Modi announced his biopic, you seriously didn't think that Congress was going to take it lying down, did you?
In a surprise move, the teaser for 'My Name Is RaGa' has been dropped, which gives us a deeper insight into the personal life of the Congress President, Rahul Gandhi.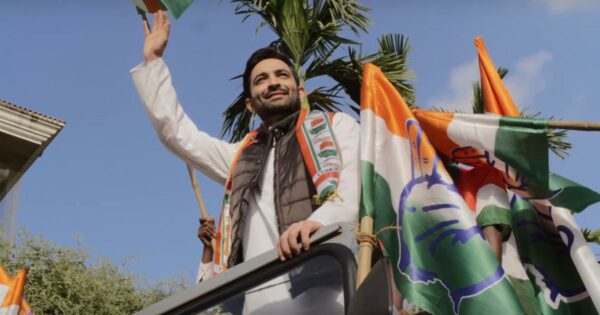 The film is to be directed by Rupesh Paul and is apparently not an attempt to glorify him. Instead, the film depicts the how Rahul Gandhi rose like a phoenix from the scathing attacks and trolling he had been subjected to.
In the trailer, a woman tells Gandhi that she admires and loves him for the way he had acquired the favour of even his enemies. Pleased, Gandhi winks at her.
You can watch the full trailer here:
For More Videos, Subscribe Us Now
However, the teaser has been met with mixed reviews on Twitter. While some people are calling it a propaganda, some are even praising the teaser.
First look posters of #MyNameIsRaGa, a biopic on Rahul Gandhi, by @rupeshpaul, feat. Aswini Kumar, Danielle Petite, @RajuKher1 and Himant Kapadiya among others.

Trailer: https://t.co/lMMHzvgZBC pic.twitter.com/GHpaMf3TKh

— CinemaRare (@CinemaRareIN) February 9, 2019
The role of Rahul Gandhi will be played by Aswini Kumar and in an ironic twist of events, Raju Kher will be playing former PM Manmohan Singh. In case it slipped your minds, his brother, Anupam Kher played Manmohan Singh in The Accidental Prime Minister.
The film is going to release in 2019, as far as we know. Stay tuned for more updates.