Humour
Nagpur Police Uses Kabir Singh's Meme To Spread Awareness Amid Coronavirus Outbreak & It's Bang On
The coronavirus outbreak is getting worse with each passing day as it has already affected more than 2,86,000 people and took lives of over 11,800 individuals globally. In India only, more than 280 persons have been found infected with the lethal virus.
People are advised to practice social distancing, self-quarantine, avoid mass gathering and travel only when necessary. For the same purpose, schools, colleges, cinema halls, malls, etc. have been closed down, work from home is recommended if possible and various sporting or other events where public can gather in large numbers has been postponed.
Various celebs are also taking to social media to spread awareness about coronavirus and official Twitter handles of government departments are making the utmost effort as well to make people aware about how to keep themselves safe. Nagpur Police also took to the micro-blogging site for spreading awareness with regard to social distancing, quarantining and going out with friends or family but in a creative and filmy way that instantly captured the attention of netizens.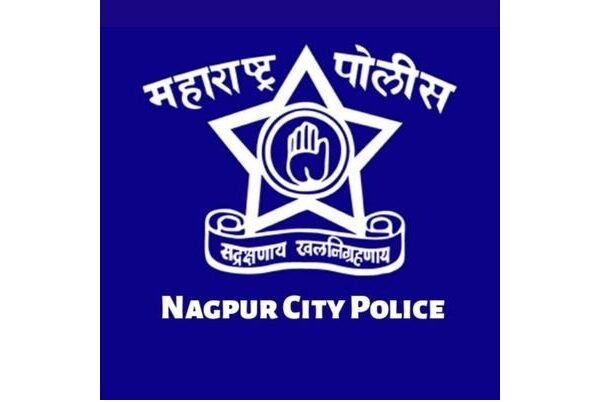 Nagpur Police shared a still from Shahid Kapoor and Kiara Advani starrer blockbuster "Kabir Singh" which smashed many records on the box-office and created history of success. In the still, Shahid Kapoor aka Kabir Singh is seen telling his elder brother "Nahi aaunga matlab nahi aaunga bola na nahi aaunga" which refers to staying at home and avoid going outside, no matter how much a friend or anyone insists.
Check out the meme: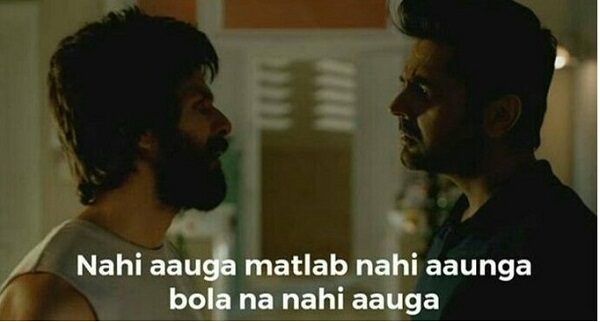 The caption with which Nagpur Police shared it on Twitter read,
"Friends: Let's all go together for a picnic
Me : #CoronaStopKaroNa #BreakTheChain"
Here's the tweet:
Friends: Let's all go together for a picnic

Me : #CoronaStopKaroNa #BreakTheChain pic.twitter.com/NECkgJLZ5Z

— Nagpur City Police (@NagpurPolice) March 21, 2020
Social media users loved Nagpur Police's catchy style of spreading awareness amid COVID-19 scare and this is how they applauded them in tweets:
#1
@NagpurPolice 🔥 pic.twitter.com/ItHbSel4L1

— Kachre Wala (@GaadiWalaa) March 21, 2020
#2
Priti Ko koi touch karega !
Tab bhi nahi🤣

— Sanath Bhartiya (@SanathBhartiya) March 21, 2020
#3
@NagpurPolice we feel safe because of your Vigilance ! Thanks !

— Tanmay Chobe (@Nagpuri_Nigga) March 21, 2020
#4
Aap logo ka ye memes style me msg dekh maza aata h..

— karan Yadav (@karanyadav73311) March 21, 2020
#5
Goa ka trip plan karo ,wese bhi cancel he hota hai.

— Puducherry (@AkashGK10) March 21, 2020
#6
चैन ब्रेक के लिए कुछ विशिष्ठ समाज के लोगोंको आपको रोकना होंगा। उन्हें समझाना होंगा। हम सभिजन एक लाइन पे खड़े है। यह उन्हें समझना चाहिए। ऐसा न हो कि इन लोगोंके जिद्दी स्वभाव के वजह से कुछ गलत होवे और उसे हम सबको भुगतना पड़े।🙏 #जनताकर्फ्यू

— 🕉 महेश पाठक 🇮🇳 (@GurujiMPathak) March 21, 2020
Kudos to Nagpur Police! We also request our readers to stay indoors to keep themselves healthy and safe!
Share Your Views In Comments Below